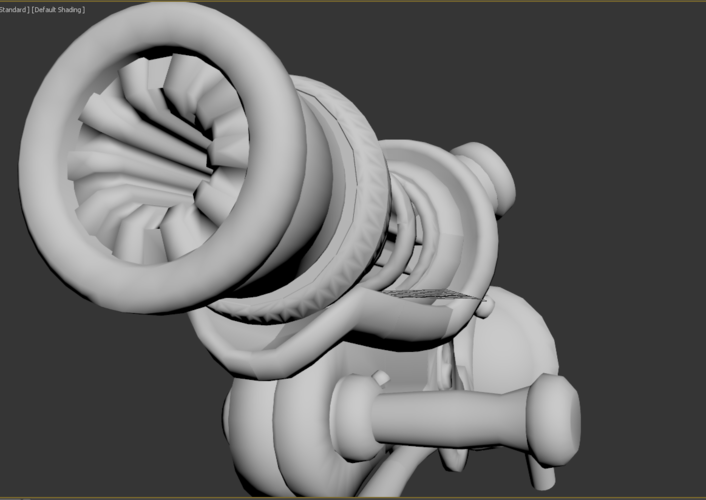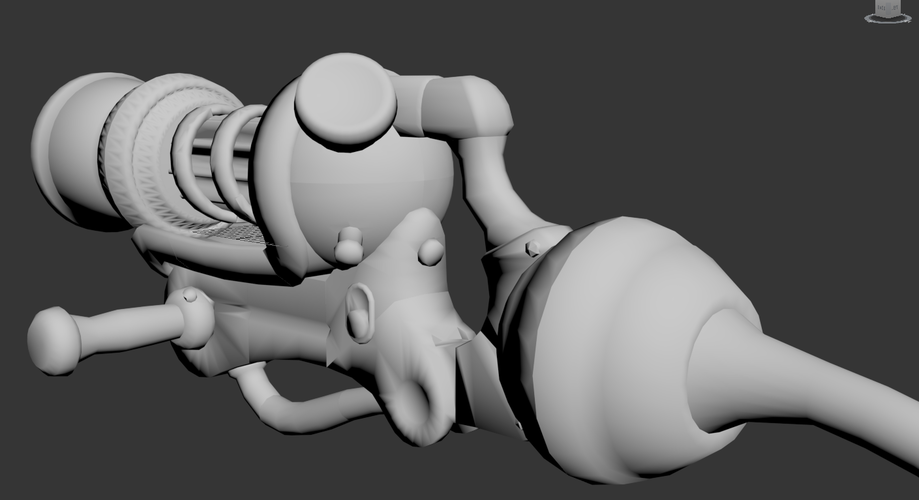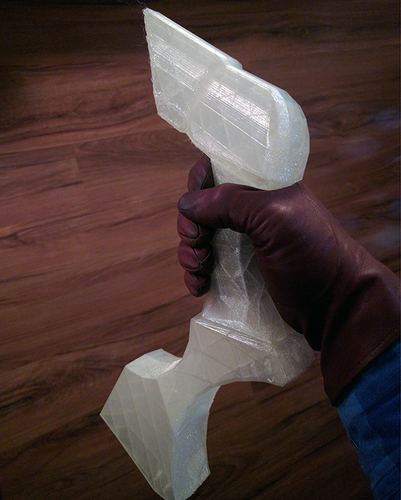 My first design for 3D printing with 3DS Max. This is the V1 of the slime rancher vac gun and low-poly and was designed for optimum 3D printing first, V2 will improve on this base. I did test prints to scale the parts correctly but did not get good photos of them. To assemble I planned to drill holes for rods/dowels into the faces. 
V2 will have high detail using zBrush and holes designed in for alignment.
I wish I could have printed this but I haven't had time yet on my single printer.  I do recommend using a 0.6 nozzle if you have one and if you find these models don't fit your machine let me know which ones and I will do my best to cut them.
VacGunCompleteModel.obj
1.11 MB