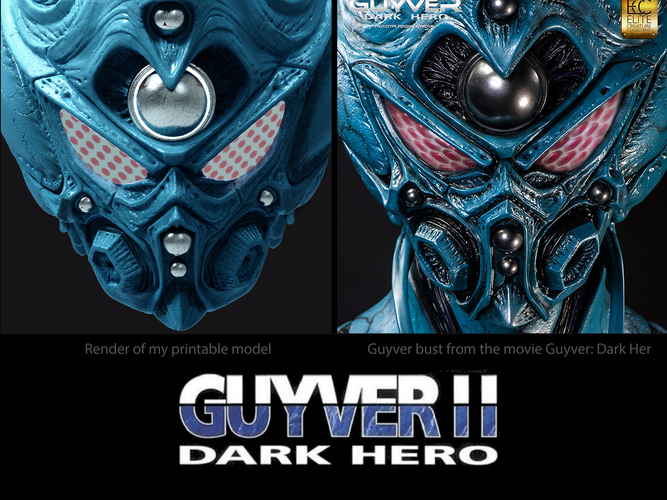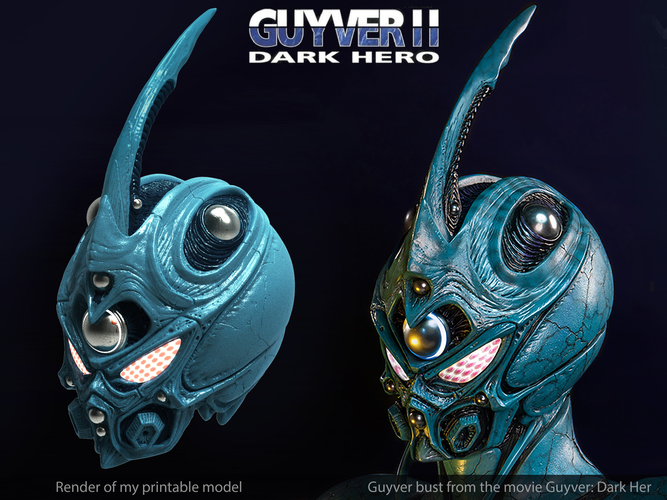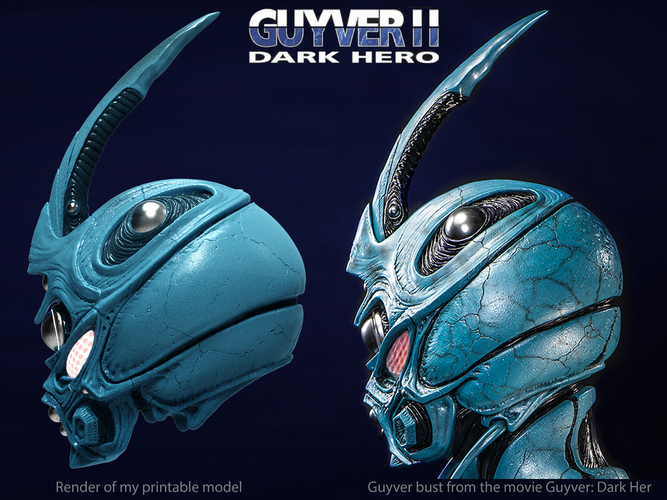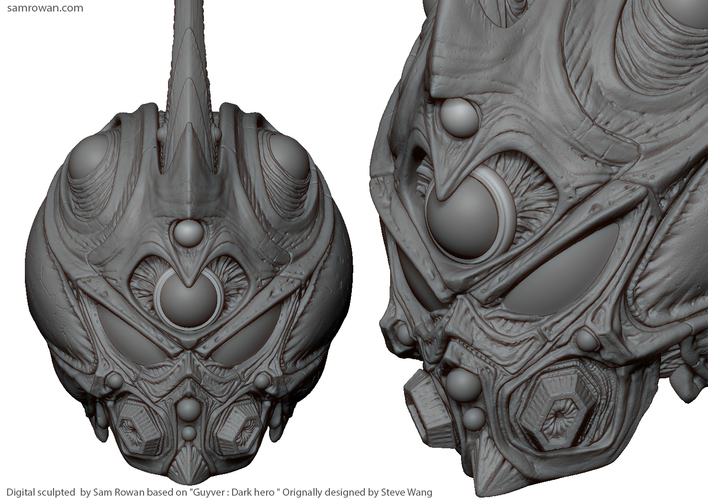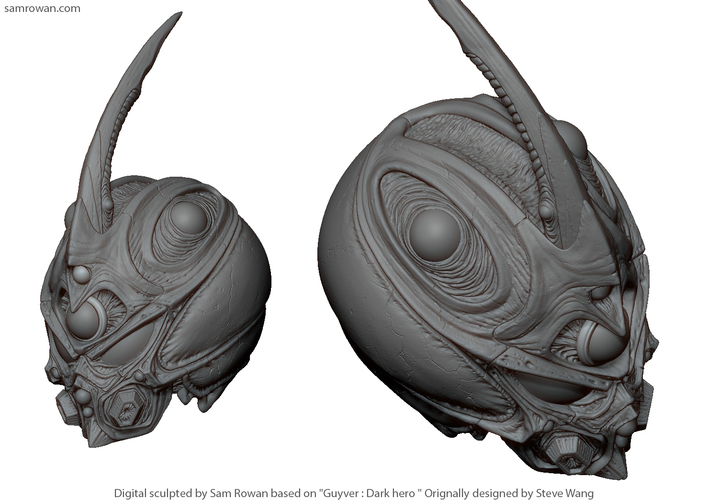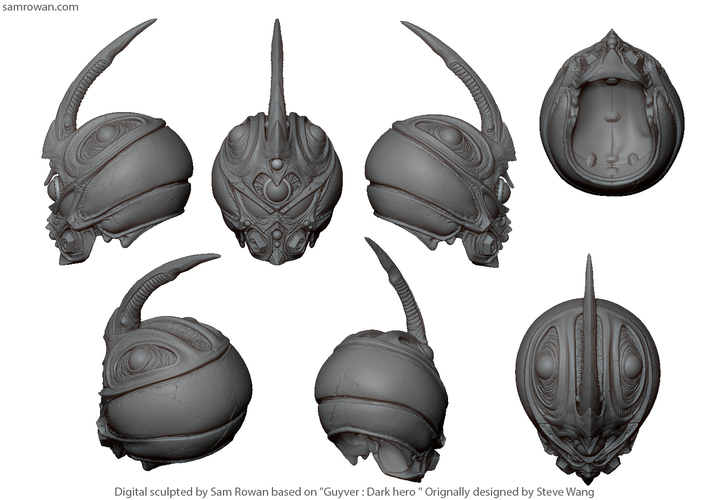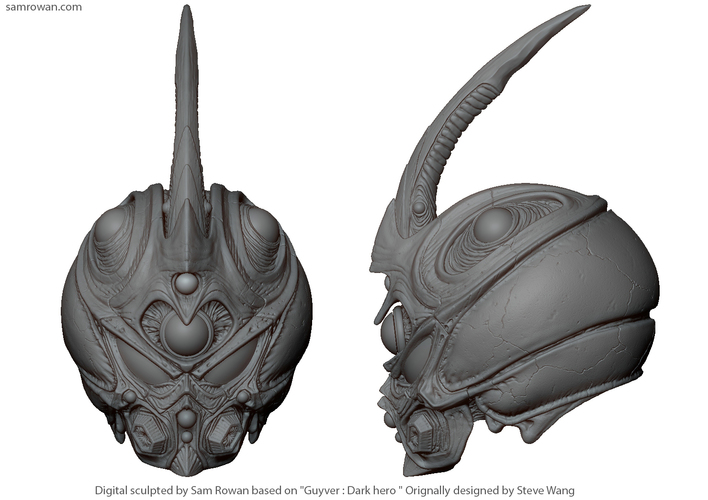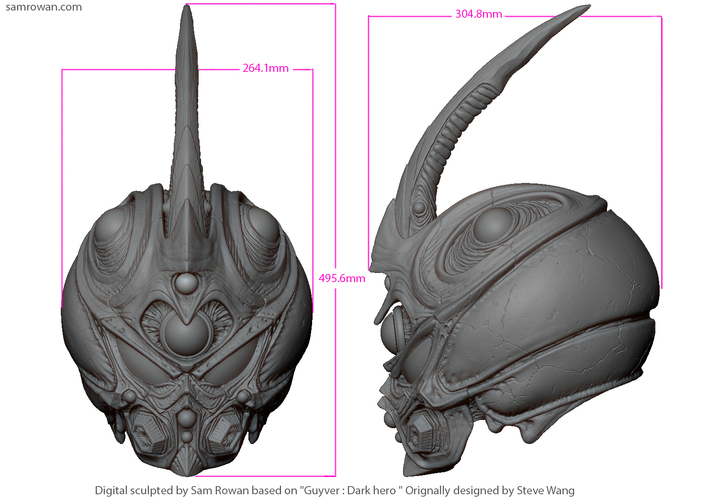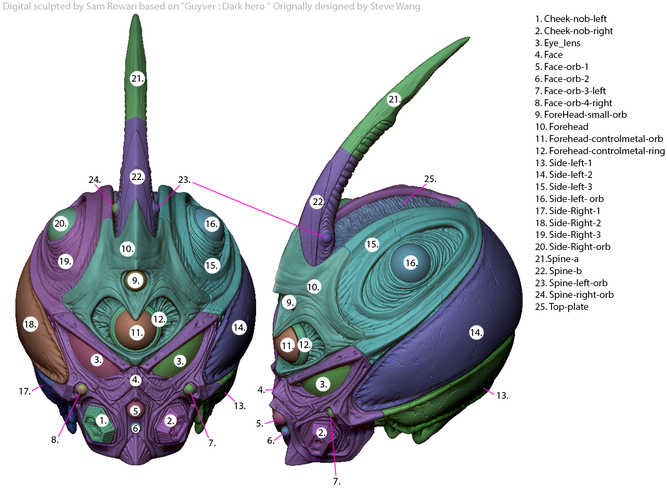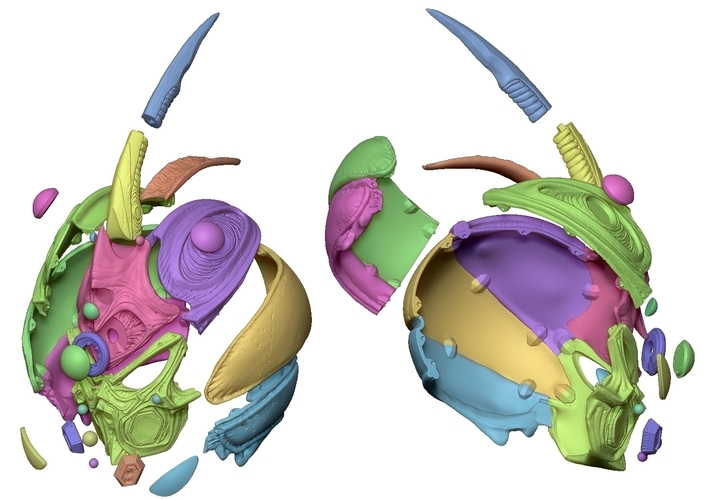 This is a digitally sculpted copy of the "Guyver 1 helmet" from the live action film " Guyver -Dark Hero " originally designed Steve Wang.  I used photos of the Elite Creature Collectibles Bust http://www.elitecreature.com/g... and screen grabs for the film as my ref. I had to manually align camera in maya to build the base with correct proportions then hand sculpt the rest in Zbrush. It was made for the cosplay contest, time was tight but it was an awesome sculpt to do and I'm happy with the result.
PRINTING
Sadly I have not had the chance to print it yet,  I have cut the modeling into pieces so printer with build plates of 215mm x 215mm should be able to print it fine.  Due to the size and organic shape there may be a need for some sanding to get a perfect fit. I have build in registration keys for each join. I would recommend a test build with tape before gluing. The helmet was built around a man average heads scale found here. Once build I would pop some foam in the top for comfort plus it will help stabilize the helmet.
I would print it with 20% infill, 30-45mm/s print speed, 0.15 layers, 4 perimeters with supports. I personally would love to see someone print it at 0.1 layers because I did sculpt in loads of little details that will hopefully show through. But understand that is will take an age to print.
Important--- Print the eye lens in clear/translucent filement with a honeycomb in fill this will help capture the look of the eyes as seen in the images included. 
The part "Forehead-controlmetal-ring" has placements gaps for leds so you can make the control metal glow.
I wanted to post a full helmet STL for thoughs who want to print it whole but the model is to heavy for the 100 mb limit. I have included some diagrams in the images to help with assembly. 
Hope you guys like it, I have really enjoyed the process. message me if you would be interested in me making whole suit  for printing.
Cheers Sam
Check out my site www.samrowan.com
215mm_cube_scaleref_do_print.stl
47 KB
Side-left-orb.stl
1.08 MB
Cheek-nob-left.stl
666 KB
Cheek-nob-right.stl
664 KB
Face-orb-3-left.stl
370 KB
Face-orb-4-right.stl
369 KB
Foehead-small-orb.stl
1.21 MB
Forehead-controlmetal-orb.stl
521 KB
Forehead-controlmetal-ring.stl
1.92 MB
Side-right-orb.stl
1.08 MB
Spine-left-orb.stl
390 KB
Spine-right-orb.stl
392 KB