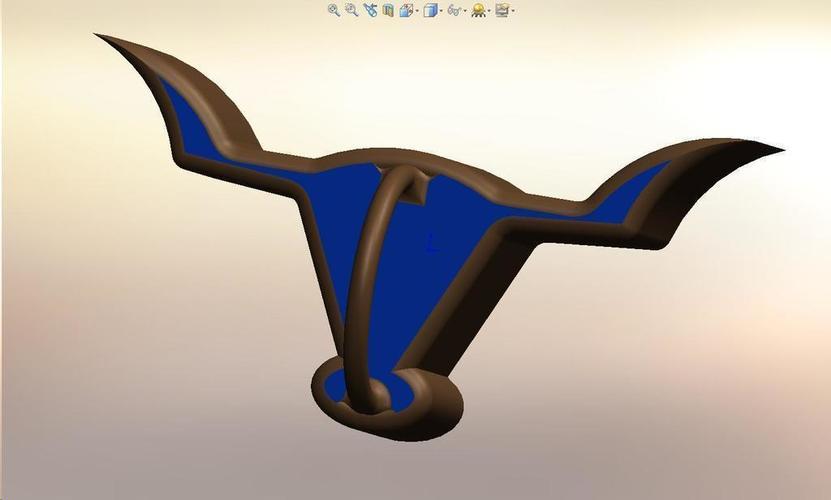 Yes, even this design can be a FREE download once I am fully funded for my RoboGuts™ S.T.E.A.M. Education Program Kits;
IF each viewer donates just $5 I'll be funded almost overnight and then all my designs become FREE downloads!  
The fastest and cheapest way to get all my .STL files FREE is to donate $5 to help fund school materials ... once I have $3,500 I'll convert all these files to FREE downloads.   https://www.gofundme.com/roboguts-kits-lessons
The first one I uploaded is solid for a cup cake ... this is hollowed out to be a cookie-cutter ... Shallow cookie dough will just get the outline ... but thick cookie dough will get the eyes and nose holes too ... This is another of many entries to the makezine.com/go/makerbot contest ... blog.makezine.com/archive/2010/04/makerbot_giveaway.html Instructions After MakerBot'ing this I think you have to gently sand the inner sides nice and smooth ... then maybe even use PAM or oil or butter to help make the cutter less sticky to the cookie dough ... Print this with your MakerBot CupCake Printer ... make some cookies ... Eat ... Repeat until Full. or Print this with your MakerBot CupCake Printer ... Fill with Ice Cream ... Eat ... Repeat until Fully Satiated ... or Print this with your MakerBot Plastic Printer ... Make some really fat Chocolate Chip Cookies and send them to everybody you know and to the soldiers working in foreign lands ... If you successfully make this with a 3D printer please send me the build-file and machine type so it can be uploaded here for others to use.
BullHeadCookieCutter.STL
654 KB