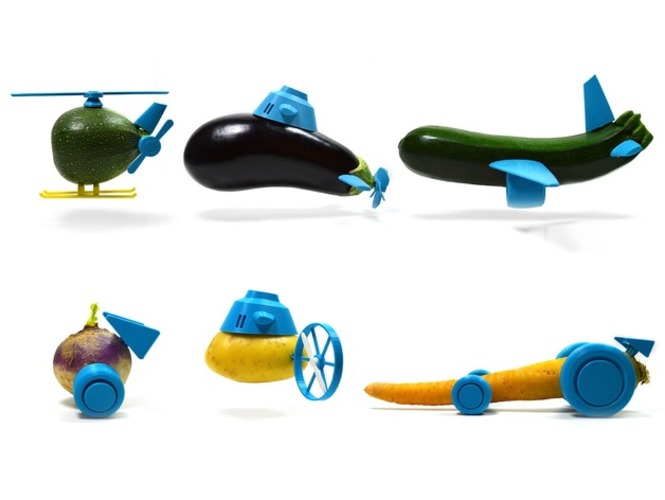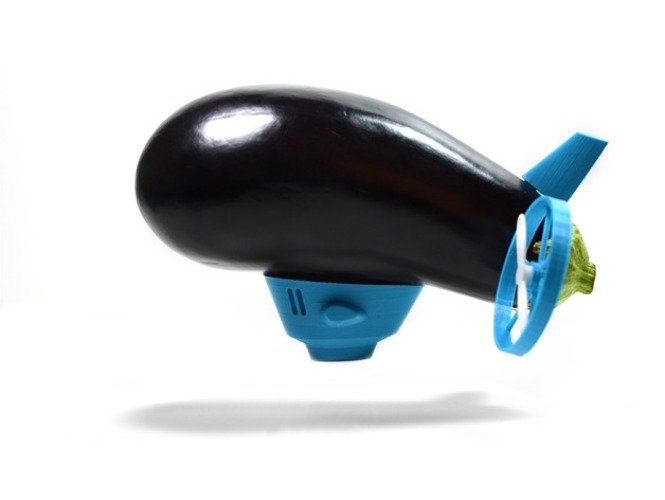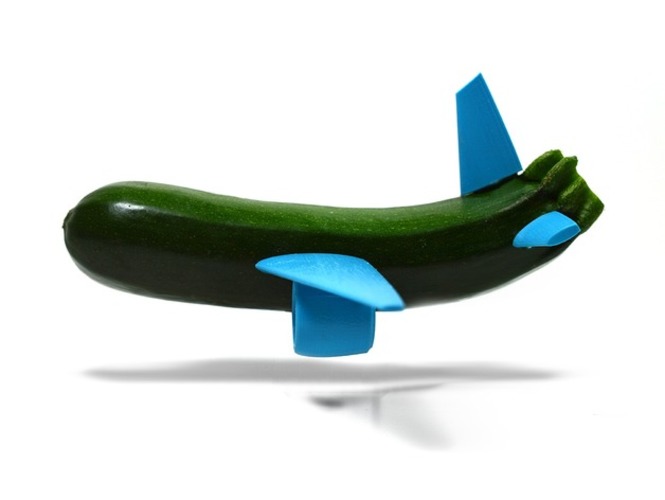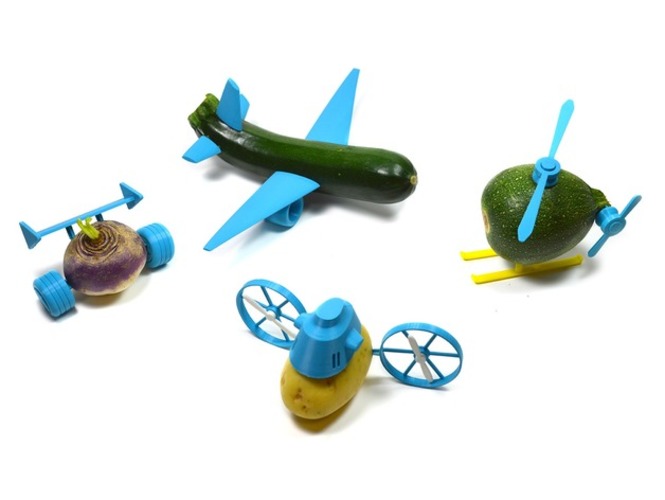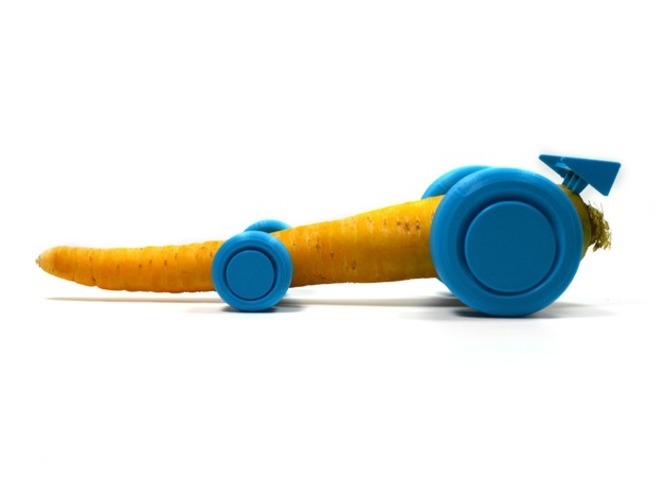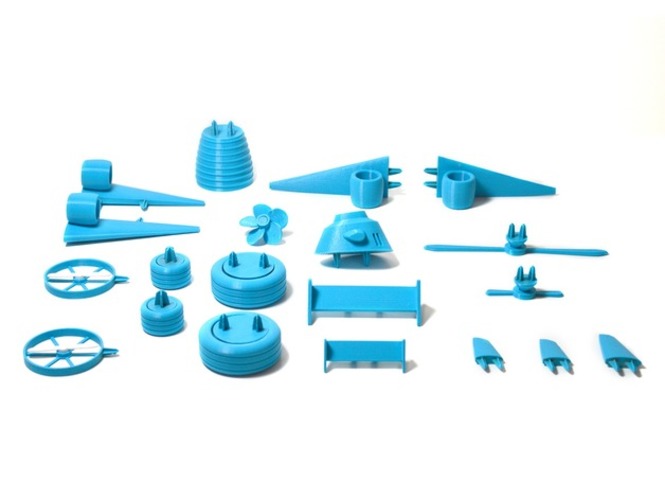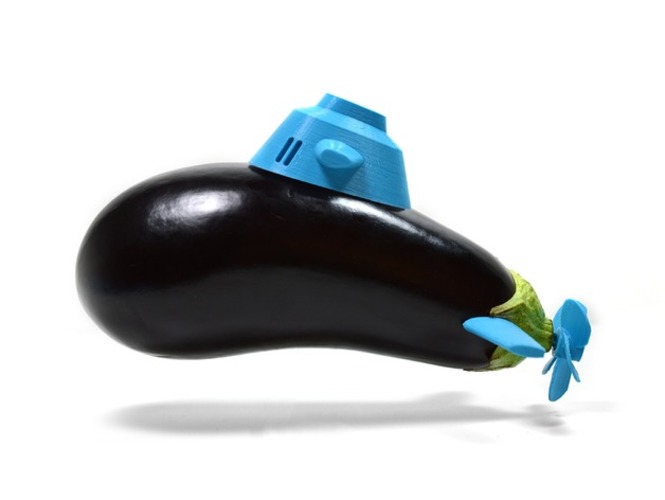 No Prints Yet

Be the first to upload a Print for this Design!
The Open Toy project is the result of a 2013 workshop at Domaine de Boisbuchet. Samuel N. Bernier had decided to use material waste from the band saw, such as cork and wood, to create toys by 3D printing small accessories with a MakerBot he had brought on site. He designed six accessories that would transform the found objects into planes, helicopters, birds and so on.
It's was a week after the project had been presented, while looking at the Domaine's garden, that Bernier had the idea to replace the wood and cork from his project by comestible material such as vegetables and fruits. The vegetables also had the advantage of being easier to pierce without tools than wood.
The project was left behind during almost ten months when Thomas Thibault, intern in Bernier's design team at le FabShop's creation studio, started creating new parts for the collection. The rocket and submarine parts are from him.
The Open Toys were presented for the first time in October 2014 during a workshop at the Autodesk Pop-Up gallery, in Paris. The kids present at the event transformed with great interest potatoes, carrots, eggplants and cucumbers into cars, sea vehicles and space ships. The Mister Potato from de digital fabrication age had just been invented.
It's to celebrate the release of their exercise book « Impression 3D Pas à Pas » that le FabShop decided to publish for free download the Open Toys files on all principal 3D printing platform : Thingiverse, YouMagine, Cults 3D and Instructables. Hoping that the users of these communities will contribute to the Open Toys collection big creating new models. Le FabShop's designers are engaging themselves to do the same in the next months.
Share your "open toys" on our Facebook page and Twitter.
Facebook: https://www.facebook.com/pages/le-FabShop/3066048...
Twitter : https://twitter.com/lefabshop
Open_Toys.zip/Submarine.stl
1.2 MB
Open_Toys.zip/PlaneSmallWings_RL.stl
332 KB
Open_Toys.zip/PlaneWing.stl
209 KB
Open_Toys.zip/PlaneWingReactorRL.stl
2.32 MB
Open_Toys.zip/PlaneWing_RL.stl
418 KB
Open_Toys.zip/RocketReactor.stl
4.2 MB
Open_Toys.zip/SMHelix.stl
761 KB
Open_Toys.zip/CarWheels.stl
10.1 MB
Open_Toys.zip/AirshipHelix.stl
854 KB
Open_Toys.zip/PlaneSmallWing.stl
166 KB
Open_Toys.zip/CarWing.stl
301 KB
Open_Toys.zip/HelicopterHelix.stl
645 KB
Open_Toys.zip/HelicopterSkates.stl
1.24 MB
Open_Toys.zip/HelicopterSmallHelix.stl
589 KB
Open_Toys.zip/RocketWingReactorRL.stl
2.46 MB