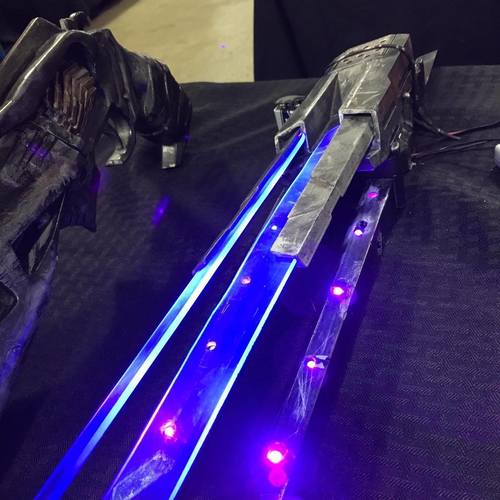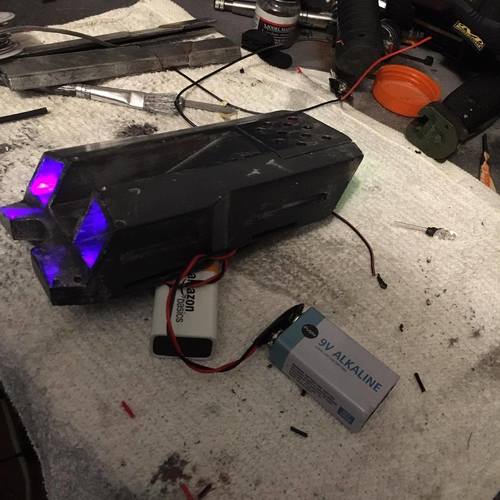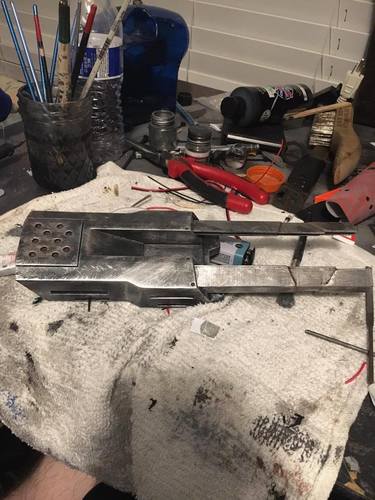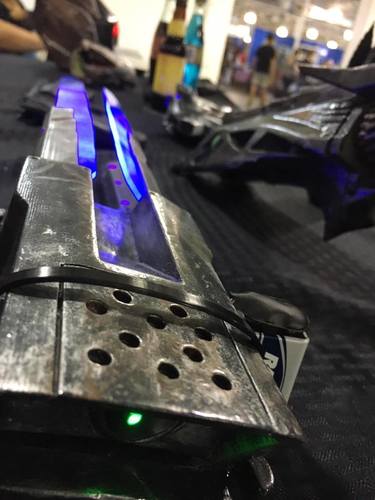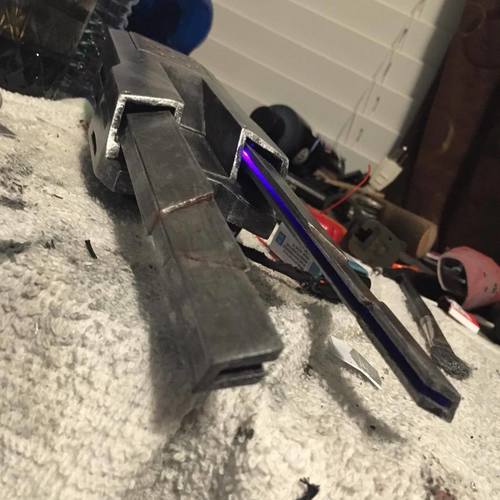 Ripper from Call of Duty: Black Ops III.  
See my prop on youtube:
youtube.com/watch?v=aAv7azVNhf8
Supplies needed for ripper: Fluorescent blue acrylic sheet (3mm thick), UV LEDs, 9v Battery, switch. wire 
Supplies for Stand: 5mm UV LEDs, wires, AC-DC transformer
Feel free to contact me for any questions you may have.  
Final Ripper body STL.stl
2.23 MB