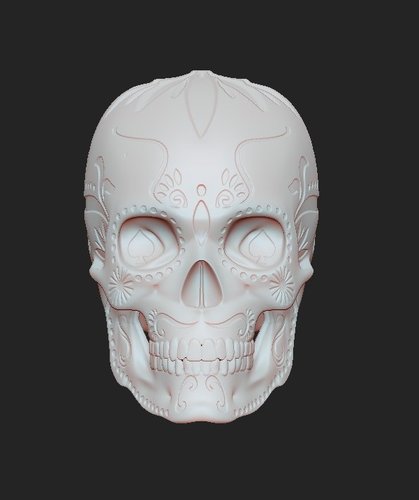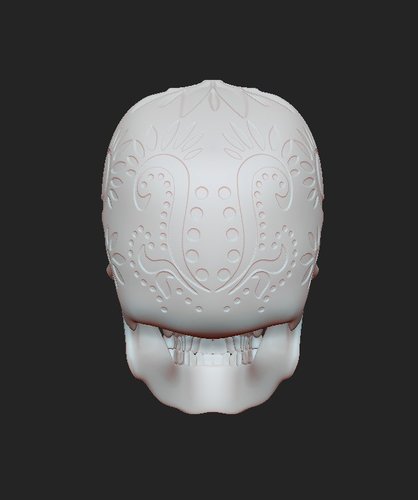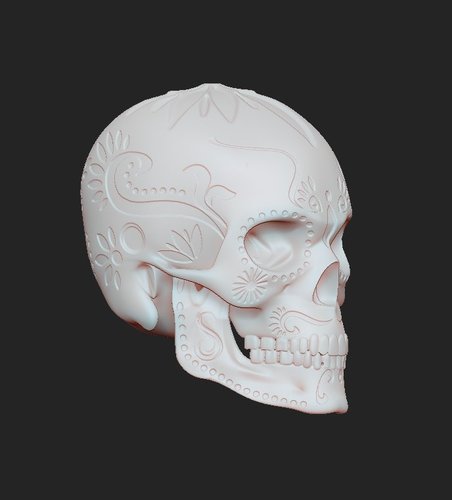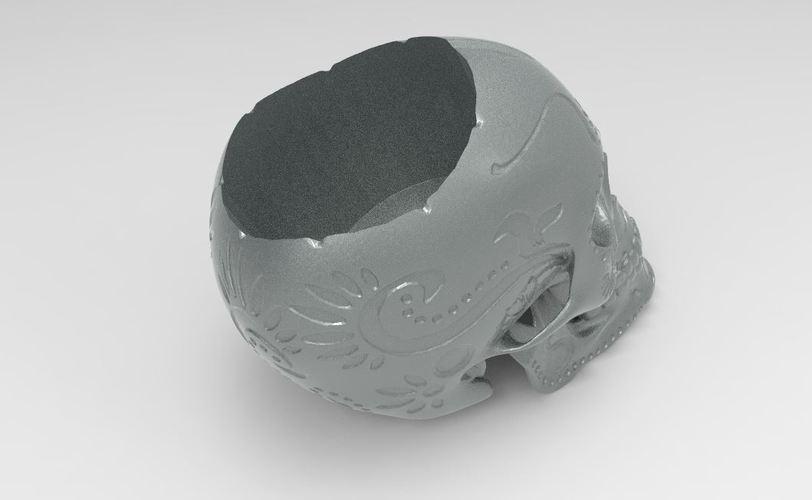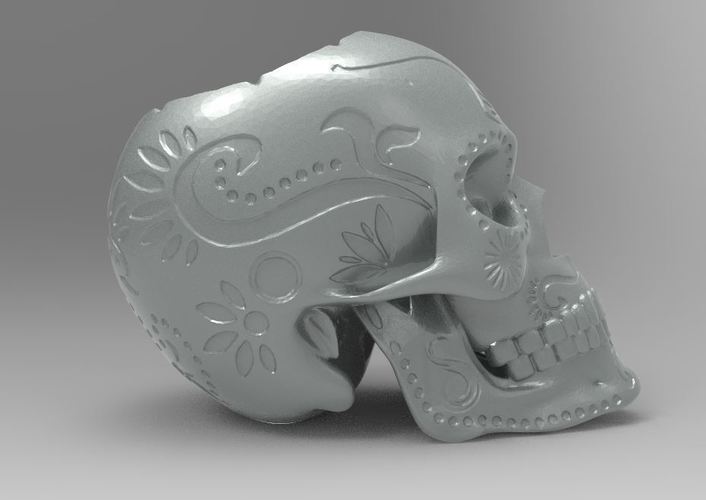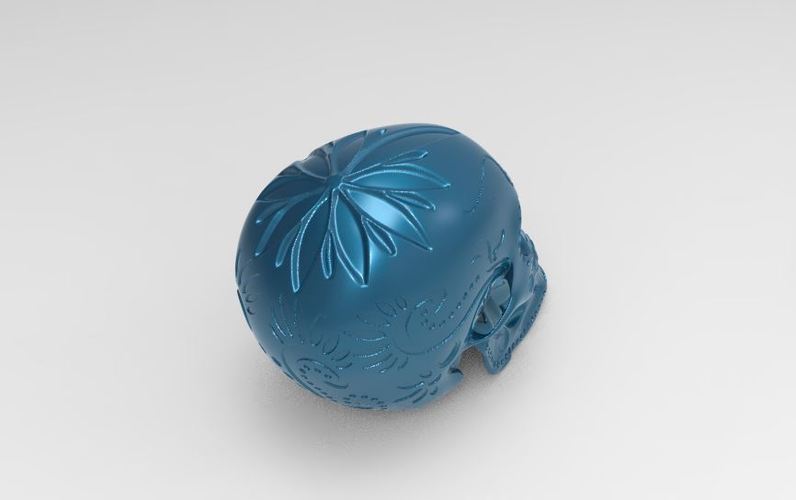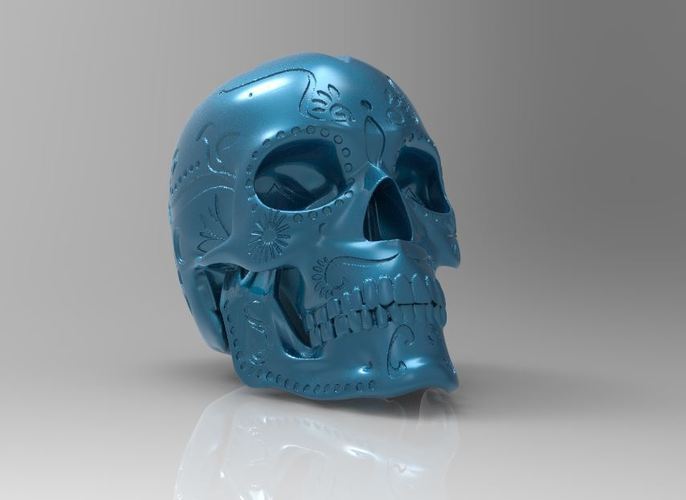 Sugar Skull 
Give your offerings to the dead by printing and leaving this bad boy somewhere on "Dia De Los Muertos" - Day of the dead. 
Notice - I havent been able to print this yet but will post pics when i have it ready. Will work perfect for SLA, for FDM i recommend you printing at a high resolution to get details perfect.
Had so much fun with this project i am going to make a couple more (on this same page). Stay posted for more sugar skulls
Please do not sell the prints, also do not post them up on other sites. 
IF YOU PRINT post and message ME ON TWITTER WWW.twitter.com/TheCreatorx3D
SugarSkullLowRes.stl
152 KB
SugarSkullCenterHolemedres.stl
2.64 MB
SugarSkullCenterHoleLowres.stl
251 KB
sugarSKULL2 dec2.stl
11.5 MB
sugarSKULL2 dec.stl
58.3 MB