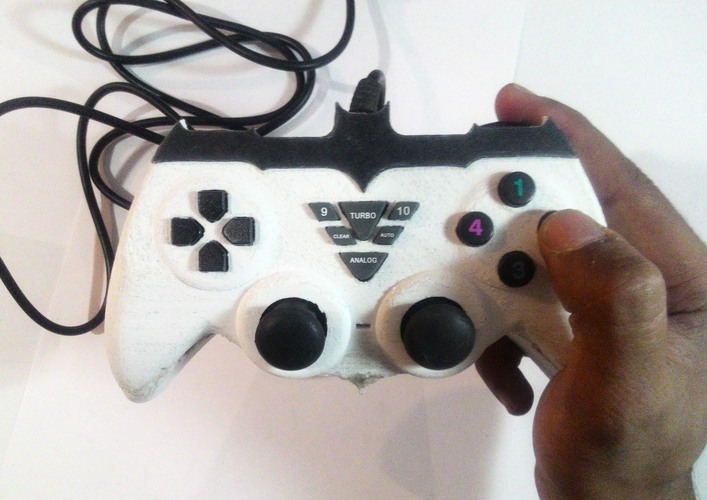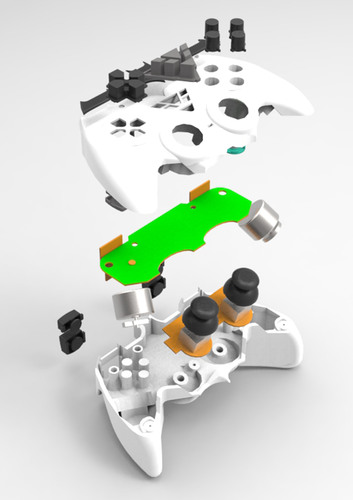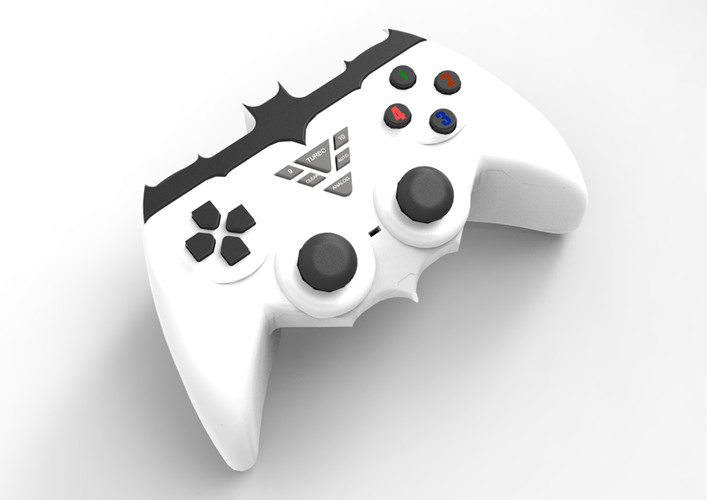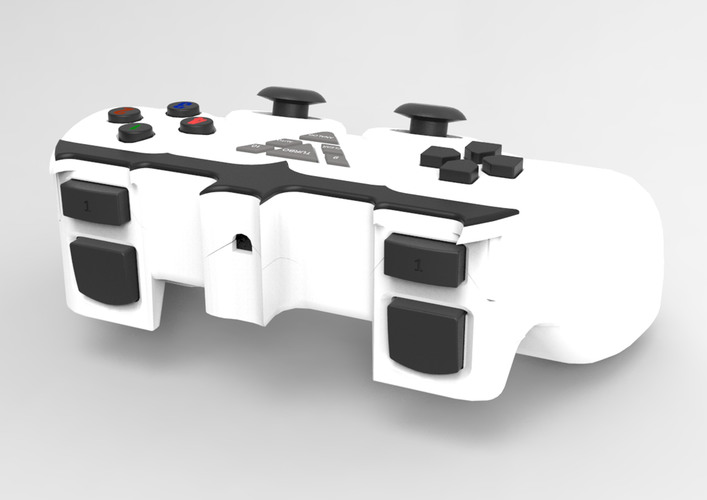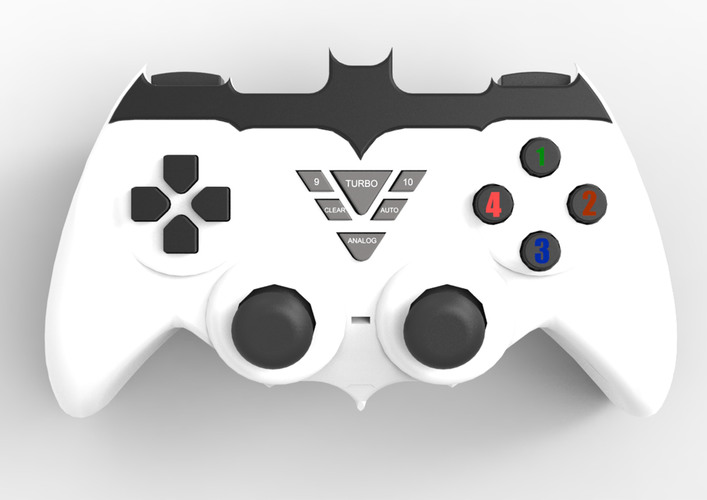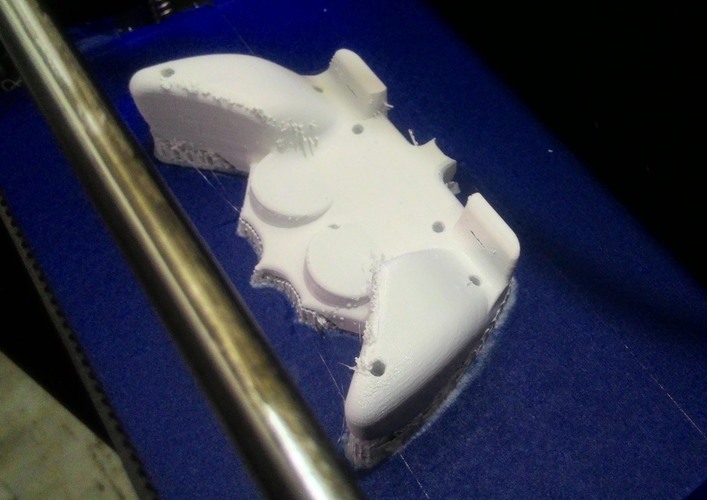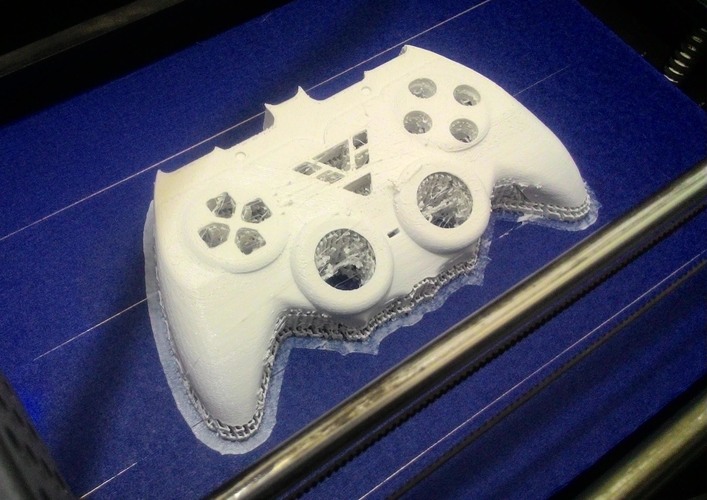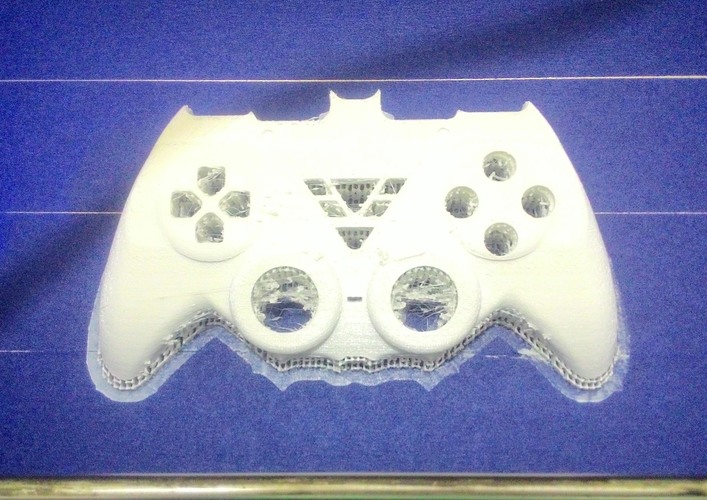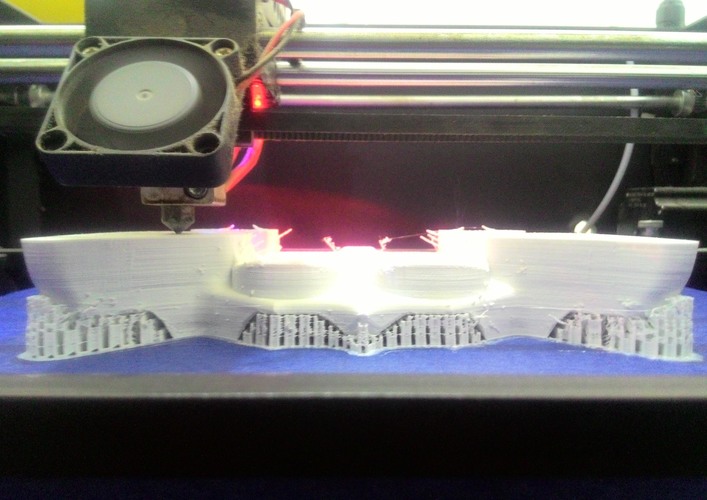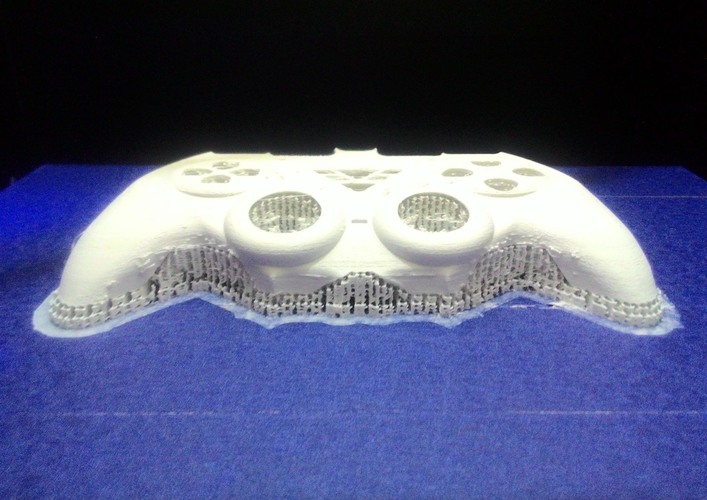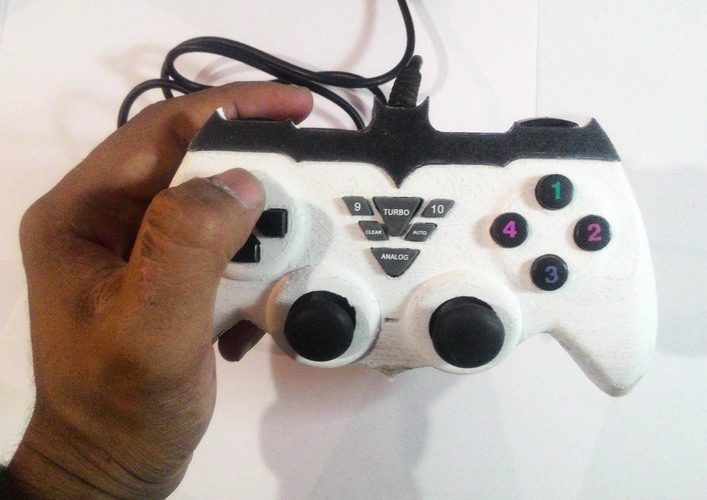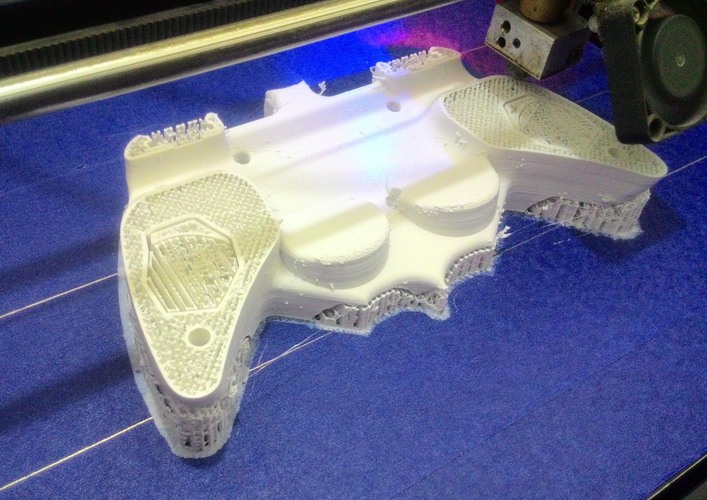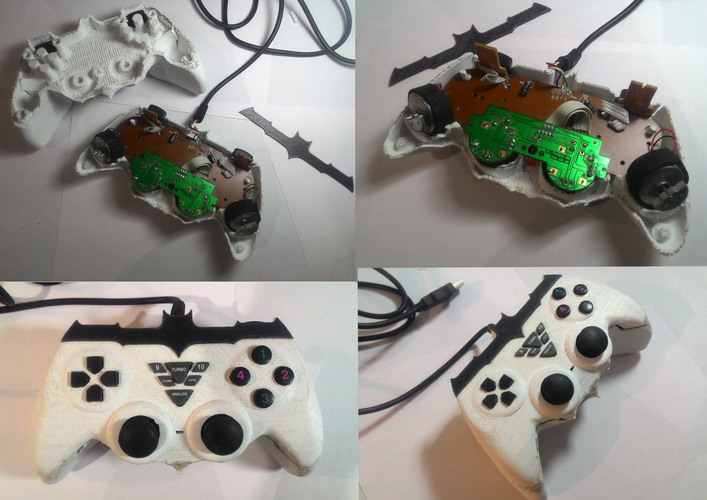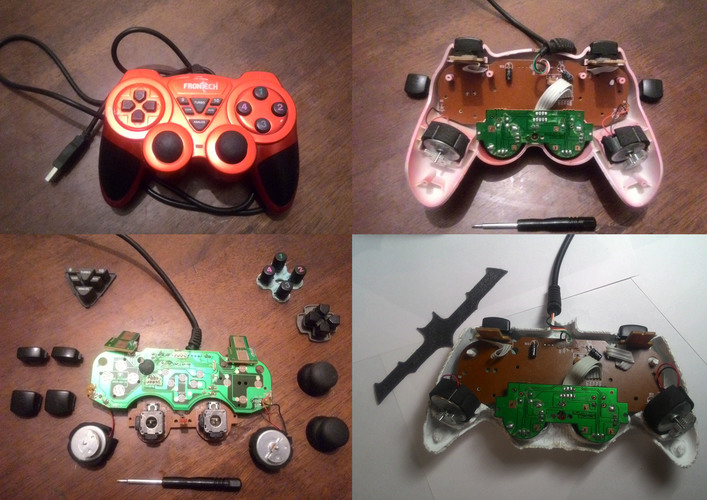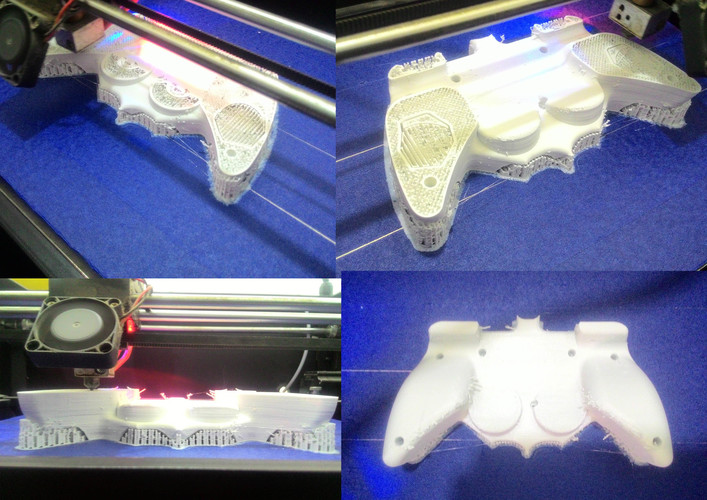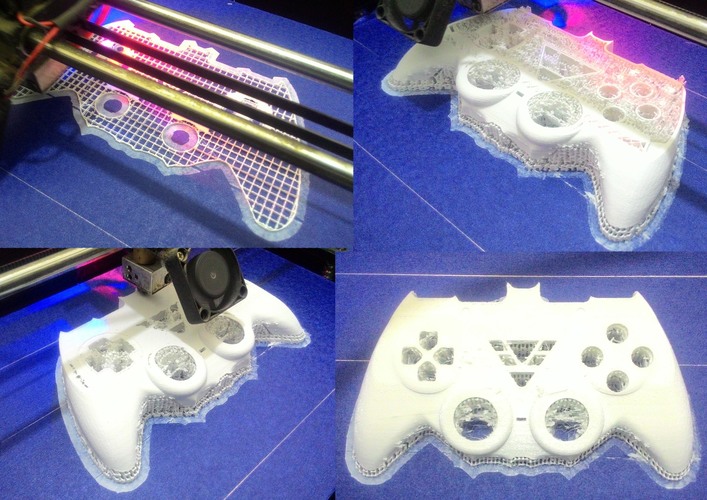 No Prints Yet

Be the first to upload a Print for this Design!
Hello,
So this time, I decided to go with the theme  'Batman' .. again! And also that the Batman's logo and the game controller have a somewhat similar outline. I had an old Game Controller/Console so I decided to use it's PCBs and the buttons to design and 3D print my own Game Controller. Now the color theme which I chose conflicts with the theme, I made sure that the essence of the theme still stays the same. Many Batman fans might now like it , may be some would.
The Print settings for my Print are :
Layer Height : .1mm
Shell Thickness : 1.2mm
Bottom/Top Thickness : 1.2mm
Fill Density : 25%
Print Speed :60
Print Temperature : 230 (I have used white PLA, for ABS it'll change)
Bed Temperature : 115 (C)
Support Type : Touching Buildplate ( Structure type : Lines         Fill Density : 40%)
Platform adhesion type : Brim ( Brim Line Amount : 10) This brim is important as many times it tends to happen that the extruder though it is printing, no material comes out initially. This brim makes up for that and the layer of the actual print is not compromised. (This happens with the printer I use, Printer to Printer things may vary)
This was quite a complicated model to construct, though got to learn a lot from it, there still a lot to learn in the coming days! 
Hope You like it! :) :D 
P.S. Sorry for the bad print quality, The printer which we use (Mingda Glitar 6C) isn't that good but fulfills the purpose and it is also good to have something than nothing! :D 
Controller Part 2 .STL
1.82 MB
Controller Part 1.STL
1.51 MB