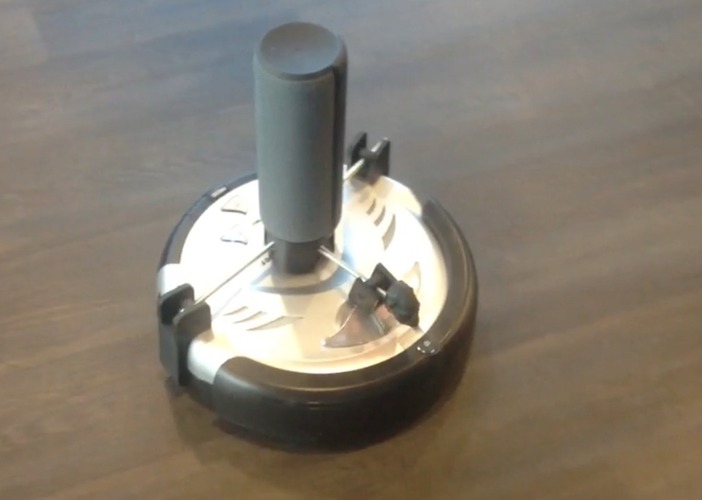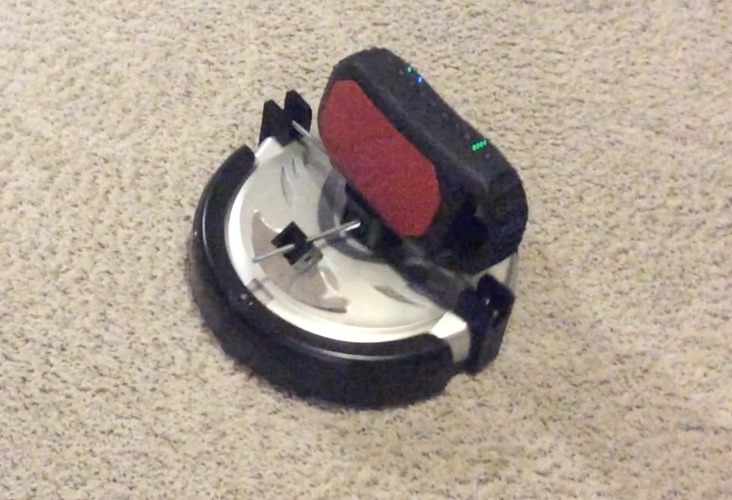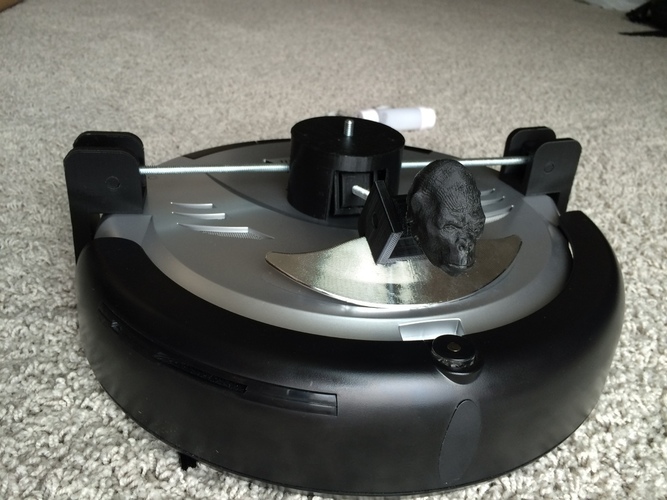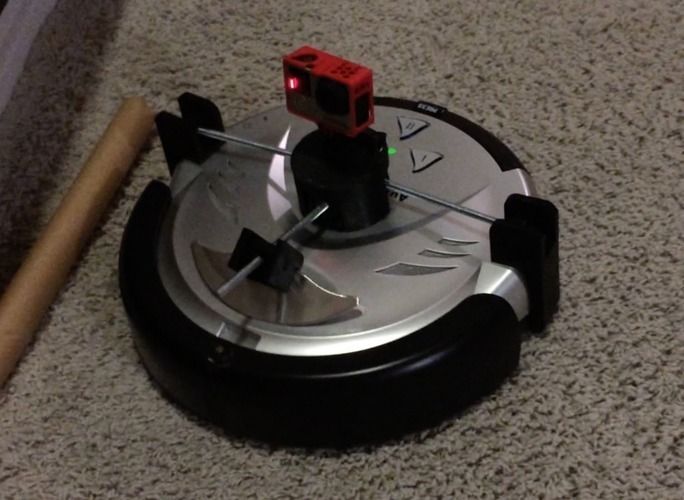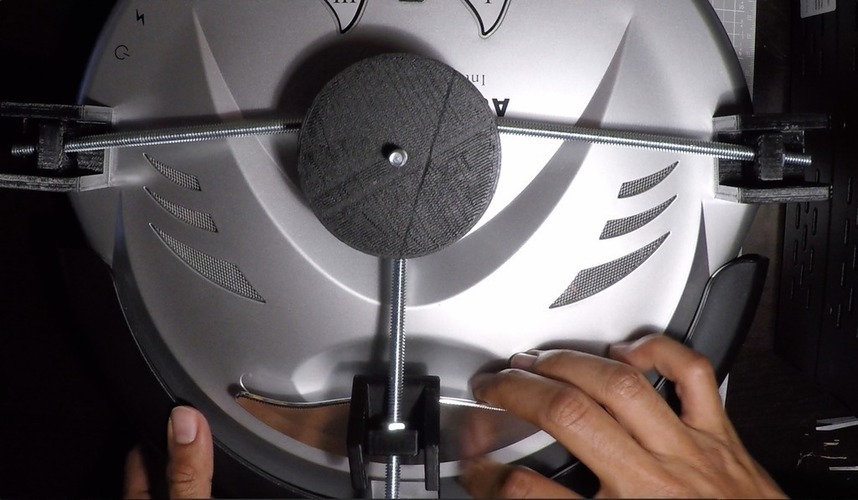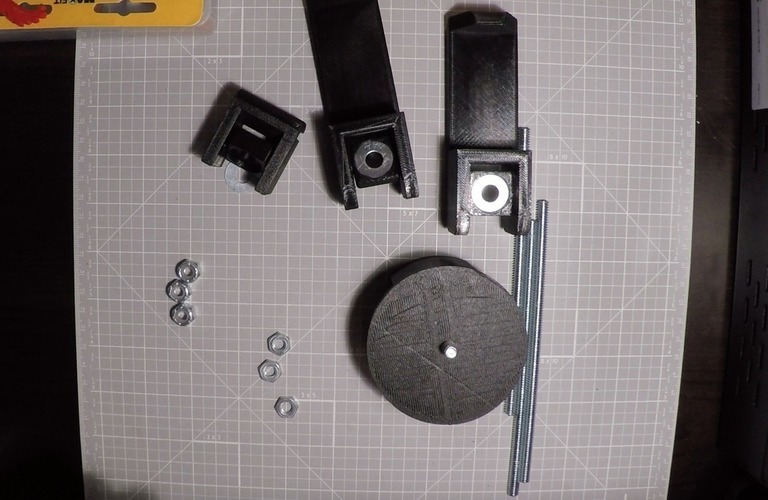 No Prints Yet

Be the first to upload a Print for this Design!
Summary A friend challenged me to make him a DJ Roomba as seen in the TV show "Parks and Recreation", so I gladly took on the project! You can see details about the assembly in this video or you can check out the whole design process in this playlist! My design considerations for the mount were:
Removable: Roombas and the like are not cheap products, so I didn't want to glue or screw into it.
Adaptable: There is a variety of vacuum robots out there, so any of them should make a good DJ Roomba! You can easily edit the clamps to your robot's height.
Unobstructive: The brace should not interfere with the normal operation of the robot. All sensors, buttons, and ports should be accessible.
Versatile: Vacuum robots can be great platforms for a variety of projects! The brace should allow anyone to build any type of robot they can imagine!
To assemble DJ Roomba brace you'll need some hardware:
1/4"-20 x 1/2" screw (x1)
1/4"-20 nuts (x3)
1/4"-20 lock-nuts (x3)
1/4"-20 x 6" threaded rod (x3)
washers (x3)
glue
Additionally, you could print a figurehead for your Roomba's "prow"! all you need is to do add a socket for a 1/4"-20 nut in your favorite model and screw it in! You can look at my Harambe Head, for example. 
Print Settings
Printer: Monoprice Maker Select 
Rafts: No
Supports: Yes
Resolution: 0.2mm
Infill: 20-30% higher for more strength 
Post-Printing
Screw 1/4-20 screw in hub's center hole
Glue lock nuts into the slots in the hub
Screw in threaded rods
Insert "thick" clamps with open side facing towards center on 2 rods
Place washer and screw in nut
Screw in nut in third rod
Place brace on Roomba and center the hub
Adjust the "thick" clamps for a snug fit
Place washer on third rod
Insert "thin" clamp with open side facing outwards.
Fit "thin" clamp to handle and screw nut towards it until there is no wobble.
Screw your speakers or device of preference to the hub
Let DJ Roomba roam!
thicker-clamp.stl
58.9 KB
articulated-hub.stl
228 KB