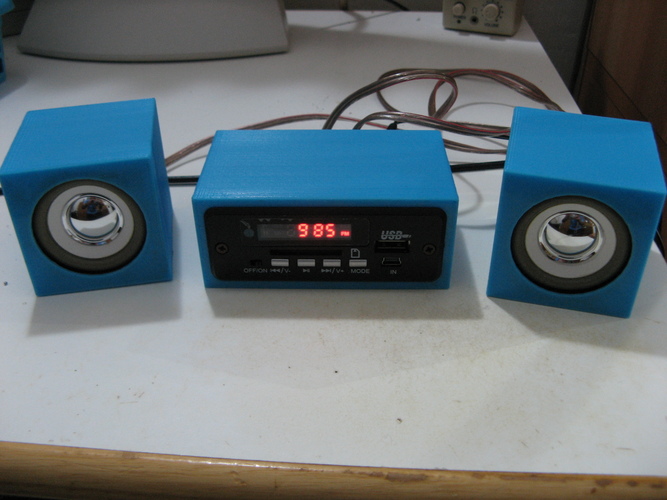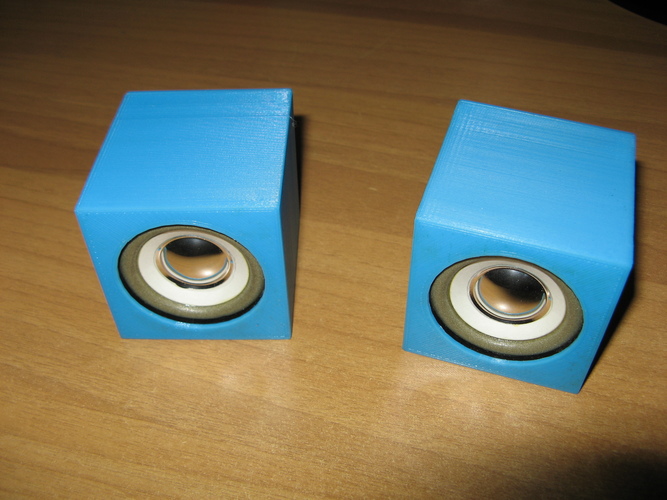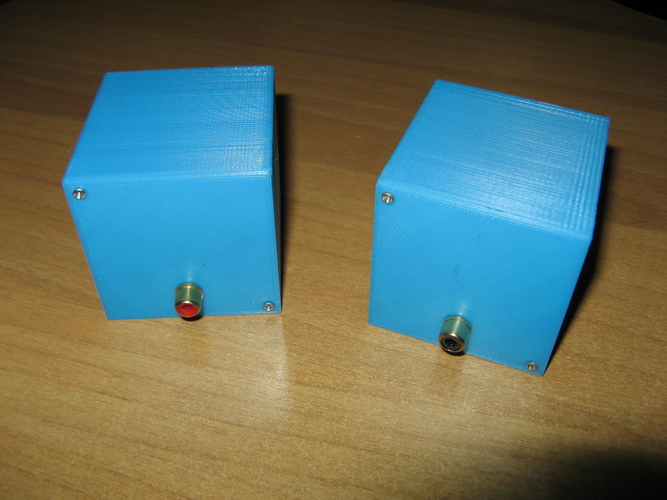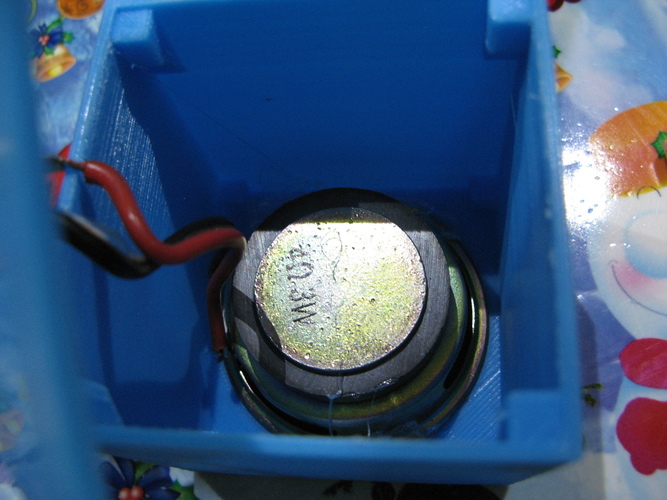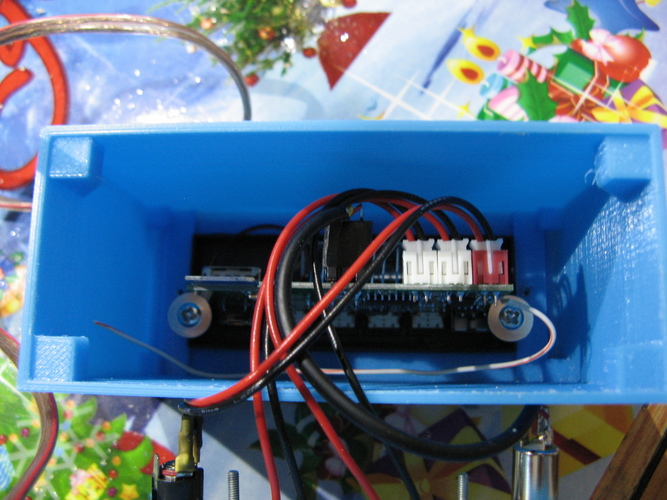 This is a little audio system with mp3 player, bluetooth, fm radio, aux input, remote control, 3+3W output.
It is very cheap to build but with a good sound quality for the price.
The system is composed by two speakers and the audio module.
The speakers are 50mm diameter, like these (for example) : https://it.aliexpress.com/item/10pcs-lot-Acoustic-Speaker-4-ohm-3W-50MM-Speaker-External-Magnetic-Bright-hat/1727274687.html
The speaker is fixed with hot glue, the rear cover is fixed with small screws or hot glue.
The audio module is like this : http://www.ebay.it/itm/Bluetooth-Module-Amplifier-mp3-decoder-board-Call-Module-Digital-LED-FM-player-/271771543952
On the back side of the amplifier enclosure there are two connectors for the speakers, one connector for the power supply and one 3.5mm jack connector for the aux input.
The system is powered with an external 5Volt 1-2A power supply, you can use also a charger from a smartphone or tablet.
Printed in PLA with my Prusa i3, 0.2 mm layer height, 25% infill
speaker_cover.stl
4.77 KB
amplifier_cover.stl
18.4 KB