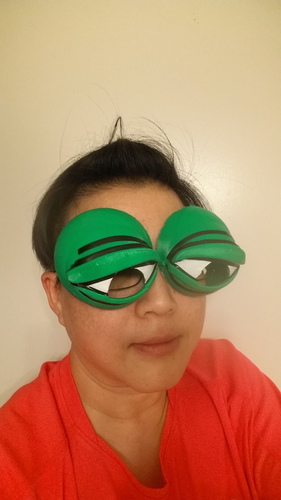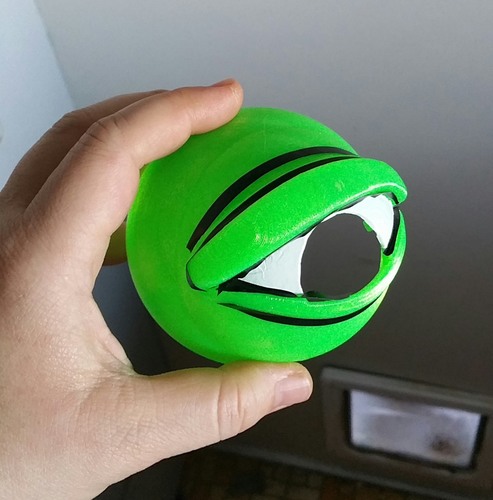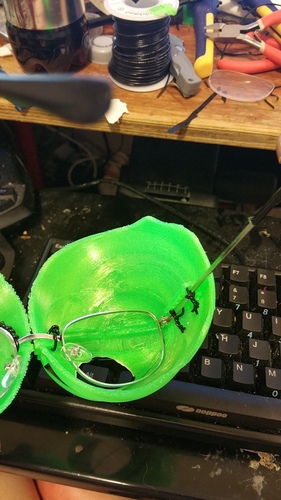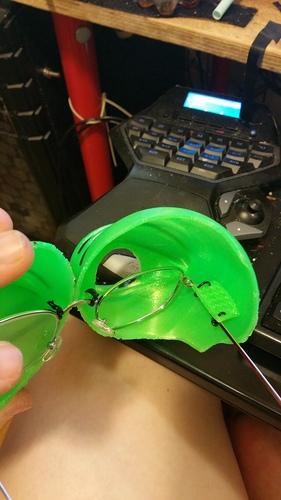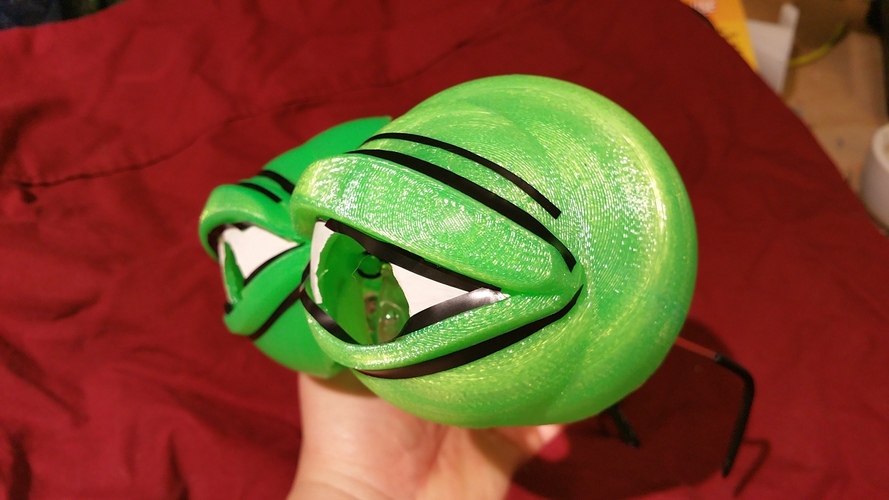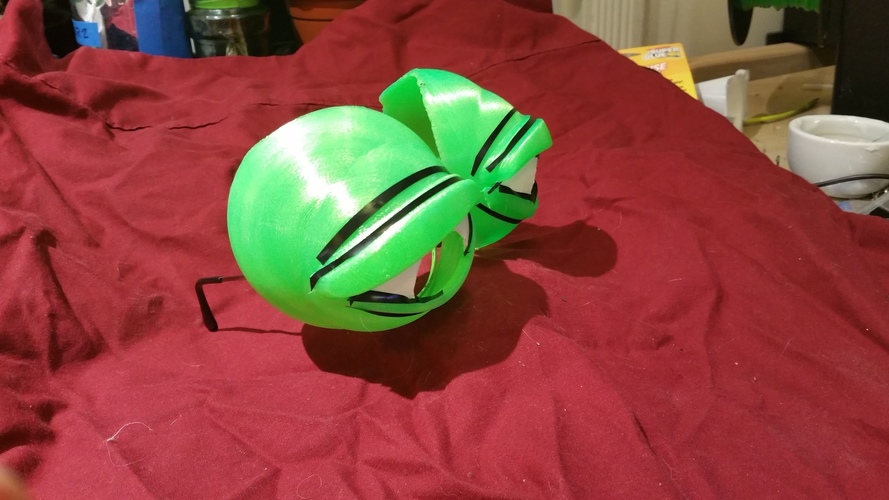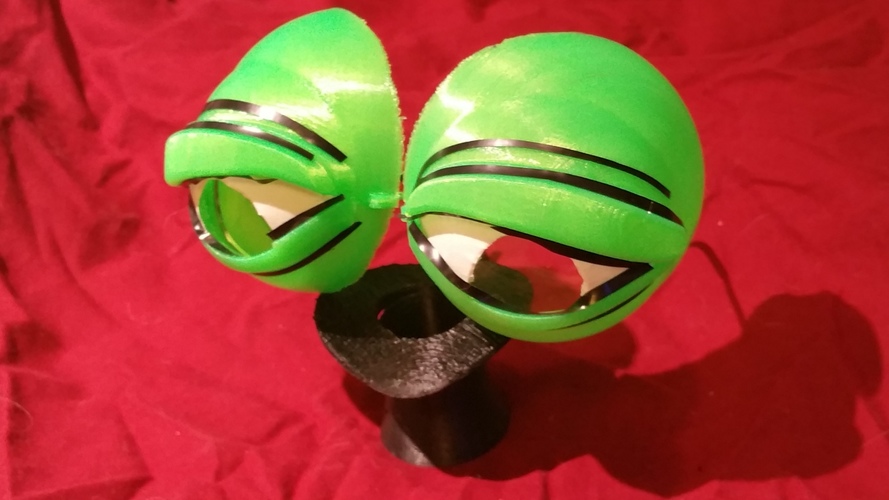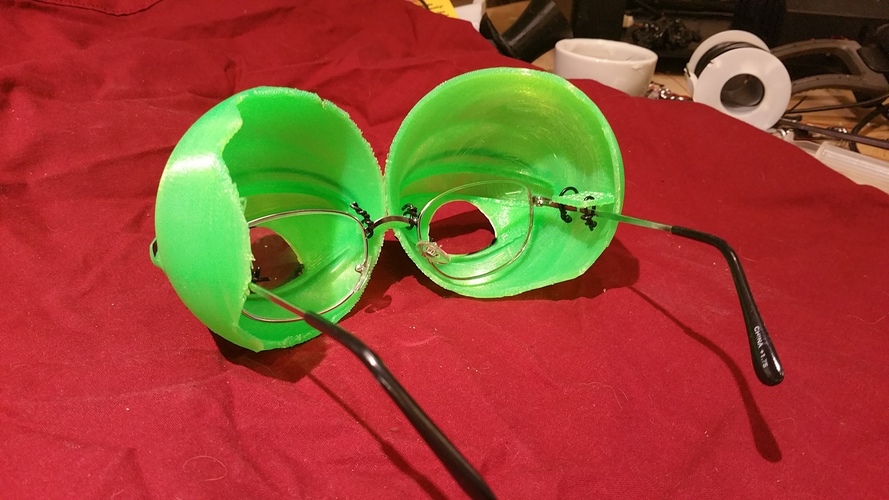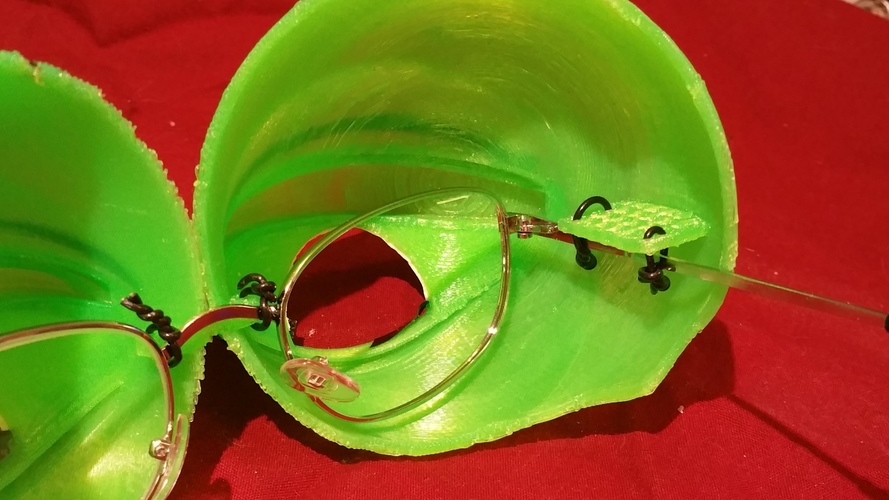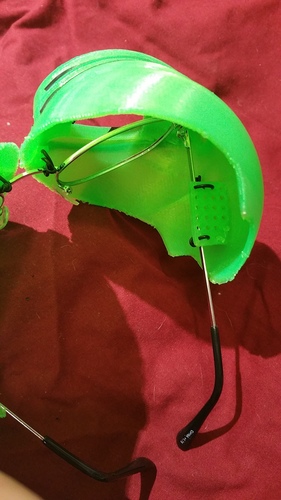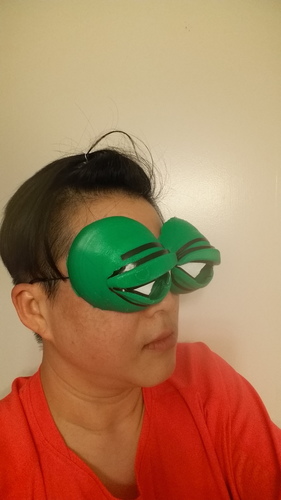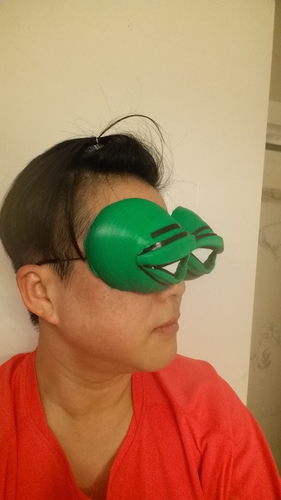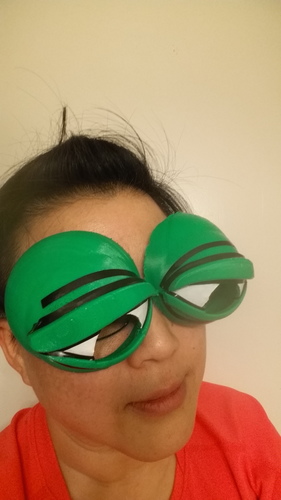 Wanna be Pepe the Frog for Halloween? Simply mount these Pepe eyes on a pair of glasses, and make yourself a walking meme! Prepare some Pepe lines to amuse your friends!
While you can use it just like goggles, this version is designed as a tie-on accessory for glasses. Here's a video explaining how to assemble it:  (if you can't find the video link, it's in the comments.) Steps:
Print this model, eyes looking up, with a lot of support and a raft. 
Get a cheap glasses frame: I used thin framed reading glasses from the dollar store, popped the lenses out.
Add black lines to emphathize eyelid folds, I used cut up strings of black electrical tape
Color white parts of the eyeball, I used a white paper tape
That's it! Now you can tell people how you feel, like Pepe does. Customization: These Pepe eyes have extra accessories mounting holes inside, so you can mount LED lights inside! Print it with a translucent material, and you get glowing Pepe eyes. The possibilities are endless!
Pepe eyes pair.obj
7.63 MB