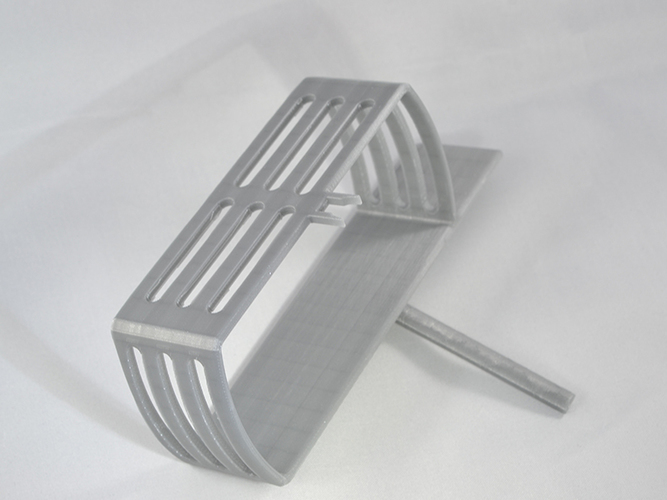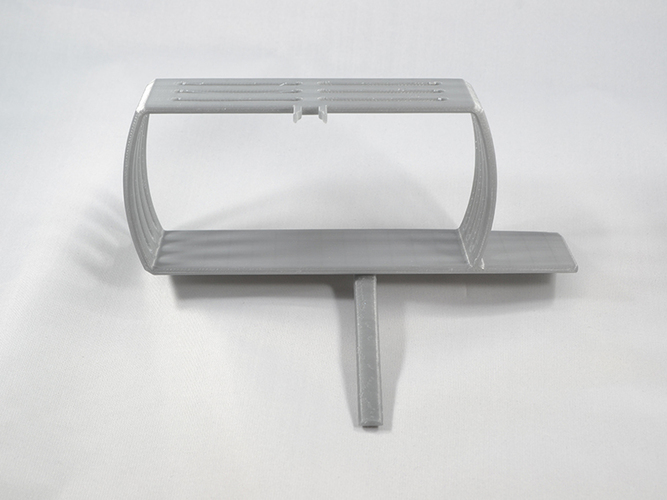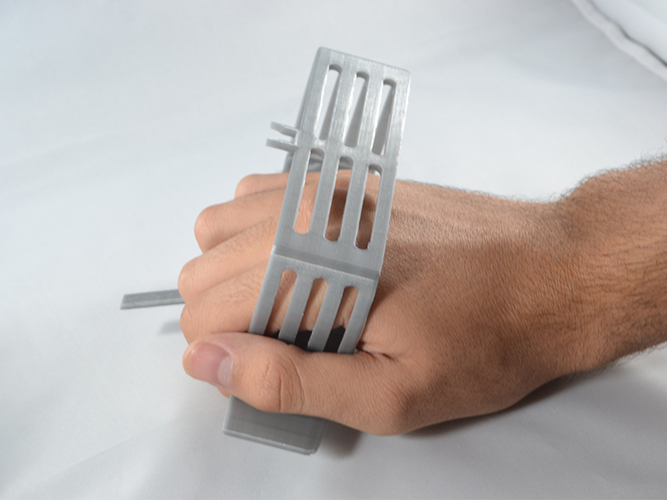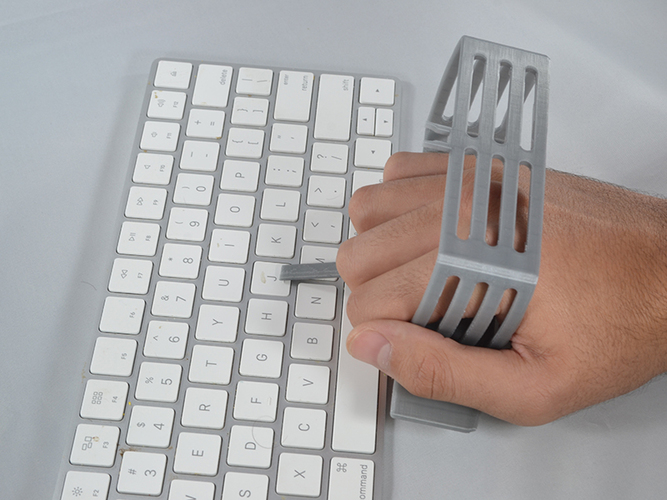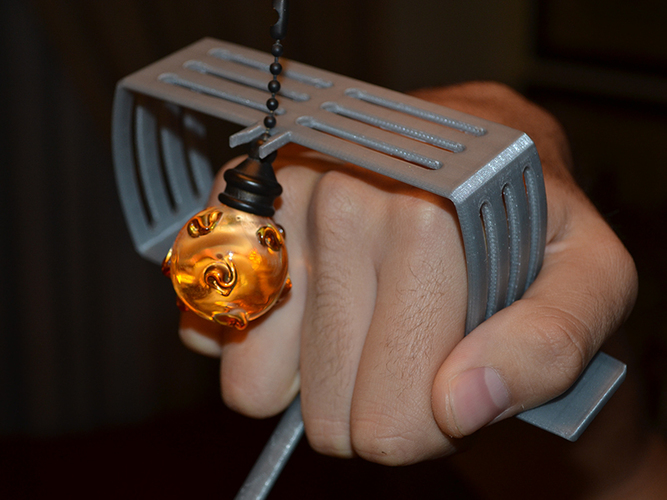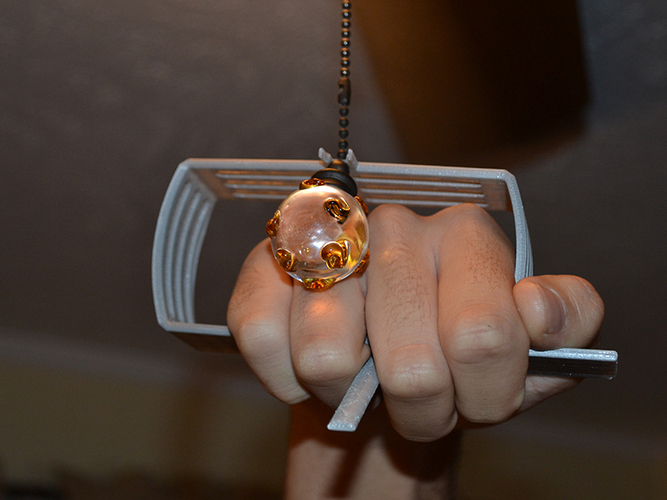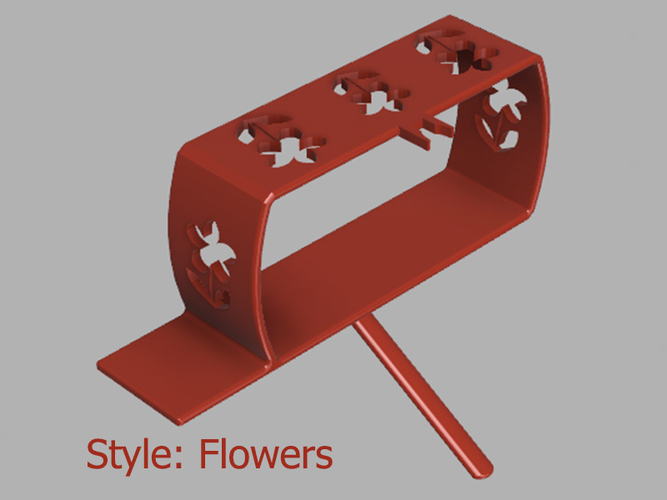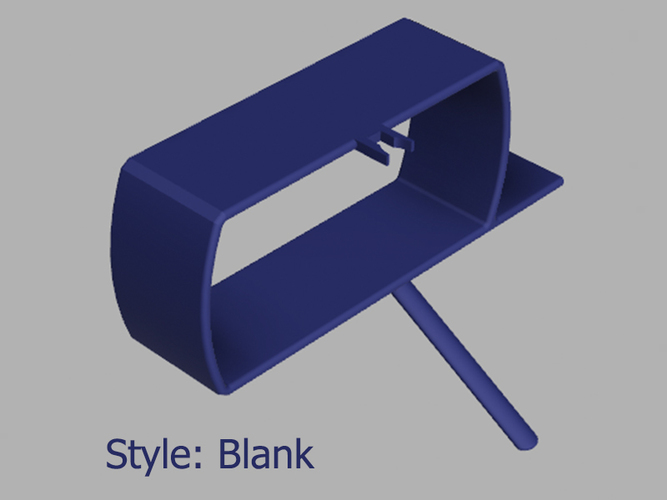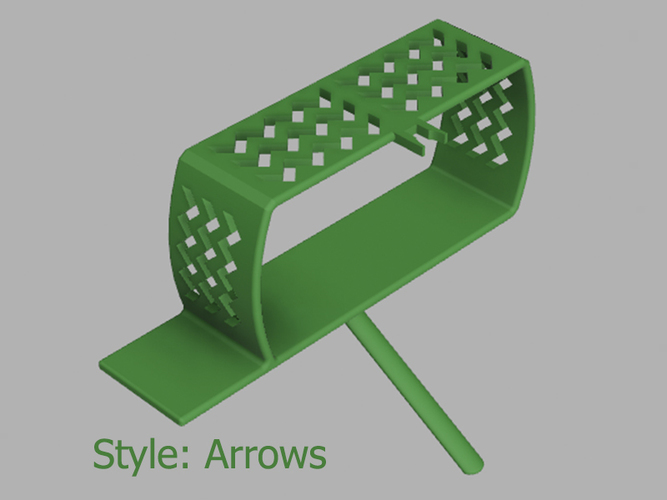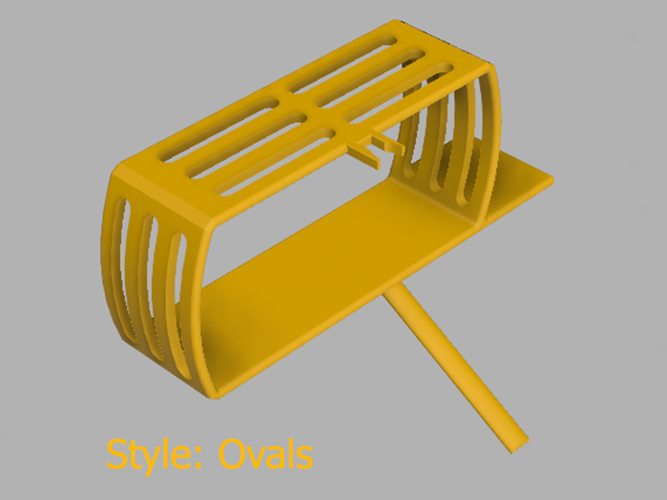 No Prints Yet

Be the first to upload a Print for this Design!
Background and Inspiration
     This model was created for the "Within Reach – Design Challenge." A competition challenging designers to create a tool that assists people with limited uses of their hands. One of the challenges about having limited to no use of a hand that the Accessible Technology Coalition mentions in their article is the act of grasping a writing utensil or eating utensil.  This got me thinking – in a time where writing is being replaced with typing, how hard would it be to type on a computer with limited hand movement.
     To see for myself what it would be like I placed socks on both of my hands (like the video said) and attempted to type. Tedious or challenging are the first words that come to mind to describe what it was like to use a keyboard with my hands not being able to move freely; more often than not I would press a key or keys unintentionally and would have to then delete the bonus characters. This process was impractical for typing long passages such as emails or even short search query's on Google. 
     After conducting my test I researched assisted typing tools for limited hand use and most of them followed a design that required the user to slip their hand into a cuff which had a piece extending off of it to press the key; however the price of these devices ranged from $16 to $33+ for something that appeared to be a piece of plastic. After seeing these keyboard aids I set out to design one that functioned the same way as existing keyboard aids but could be 3D printed at a significantly lower price.
     Another challenge I faced when I had restrained my hand movement was turning on my desk-lamp, which has a "ball and chain" mechanism. I then realized that not only did my desk-lamp have this but so did my ceiling fan. While most ceiling fans have switches, some don't such as mine – to fix this I created a piece on the keyboard aid that slips over the "ball" portion of the "ball and chain" mechanism that allows the wearer to pull down on it instead of having to grasp the "ball" part and pull down.
     You can find videos of the Typing Aid in use on a keyboard here, and the "ball and chain" assist in use here.
Modeling Process
            To create my model I used Autodesk Fusion360 – you can find a video of the modeling process here
Print Settings
            We used Matter Hackers Silver PLA for this print. We recommend using support everywhere to help with the spaces in the top and sides of the print as well as the extending arm. A raft or brim is not necessary however it doesn't hurt to print with one! Check out this time-lapse we took of the print here!
Future Plans
            In the future I would like to create another version of this model with the ability to add an insert made out of flexible filament to act as a pad for the users hand. If anyone would like to make modifications or improve upon this concept please reach out to me and I will provide you the models' source file (Fusion 360 file).
Update 1 (9/06/16) 
            I added three new versions of the model (Blank, Flowers, and Arrows), so there are now more options to choose from - in addition I changed the title of the original model to "Ovals" to distinguish it from the rest. I also uploaded rendered images of all four models to show what each looks like!
Arrows - Left Hand.stl
851 KB
Arrows - Right Hand.stl
851 KB
Blank - Left Hand.stl
755 KB
Blank - Right Hand.stl
755 KB
Flowers - Left Hand.stl
890 KB
Flowers - Right Hand.stl
890 KB
Ovals - Left Hand.stl
867 KB
Ovals - Right Hand.stl
867 KB