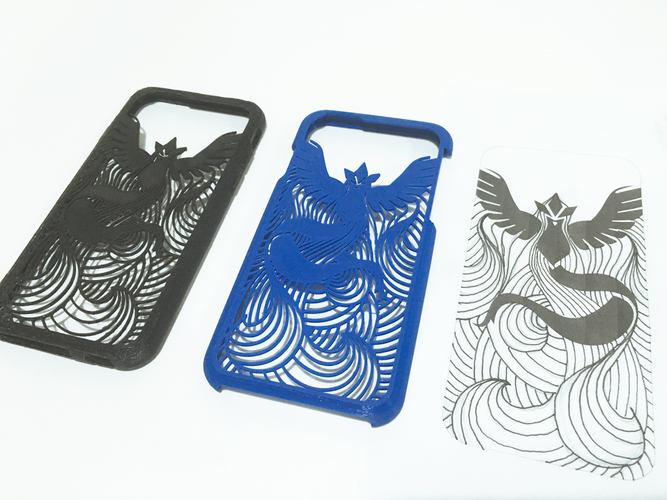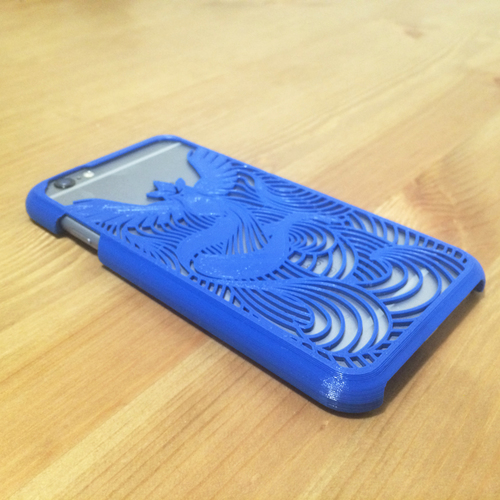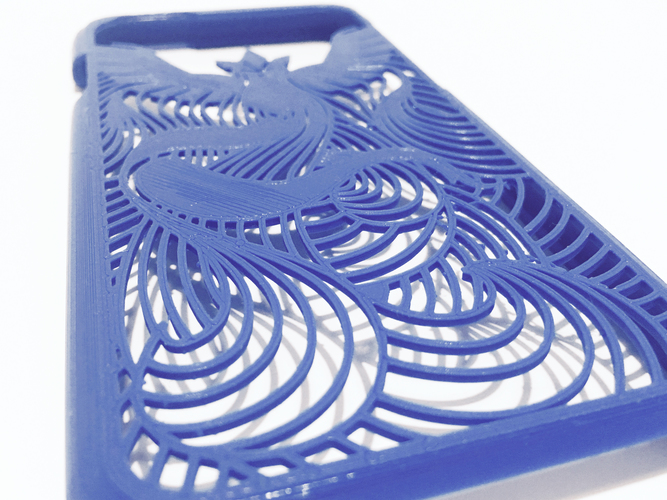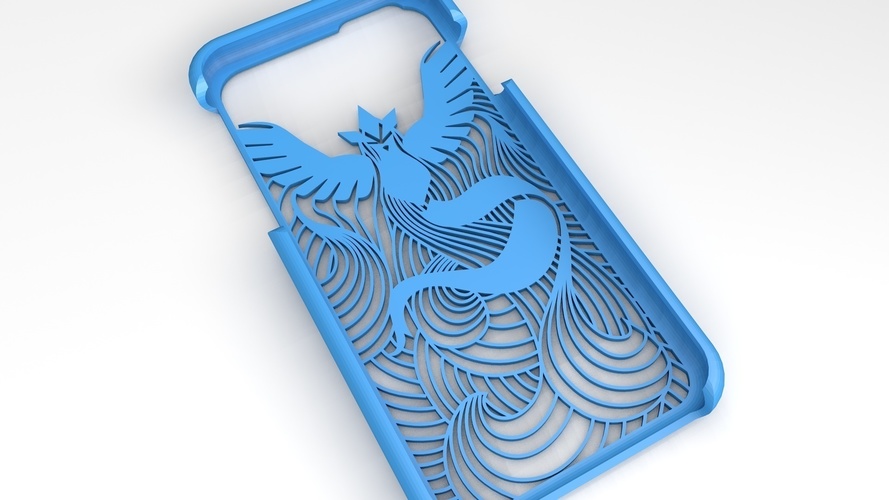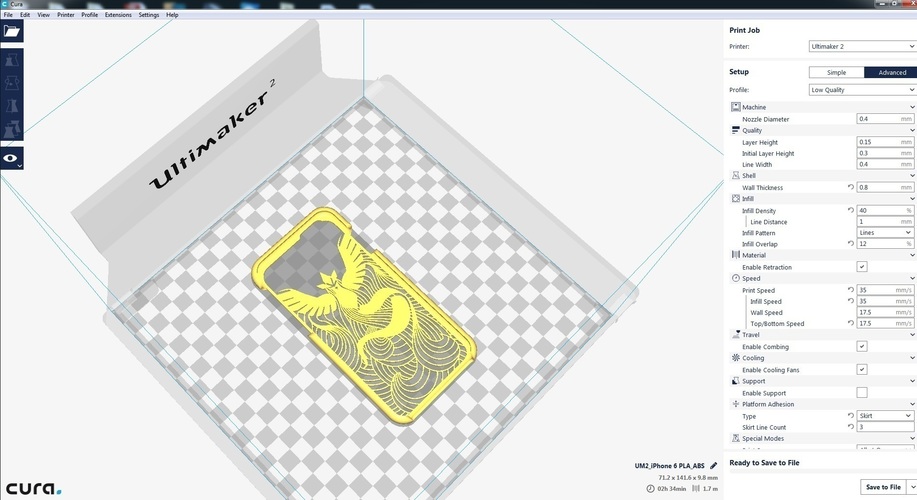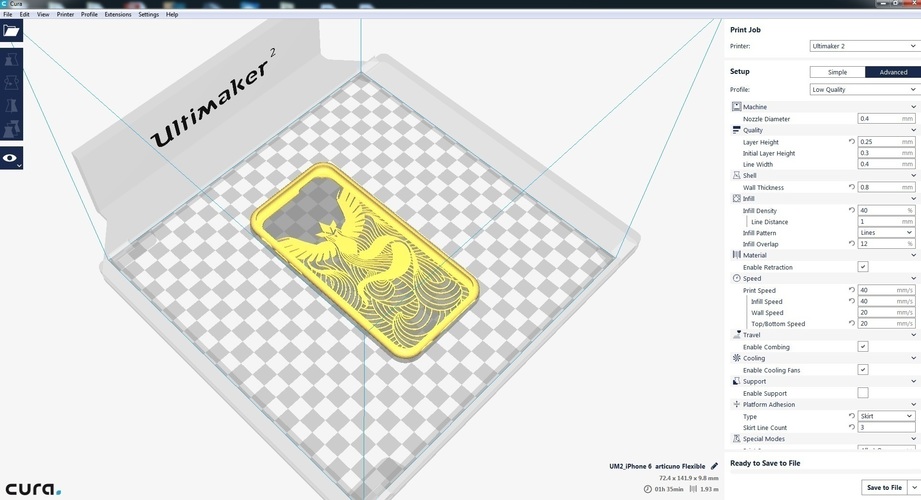 No Prints Yet

Be the first to upload a Print for this Design!
Good News for Pokemon fans!
Because of the PokemonGO popularity me and my brother made an Articuno (team blue) iPhone 6/6S case.
The cases were designed by my brother who is a graphic designer, thats why the back of the case has unique pattern that fit with the style of articuno but it still protects the whole phone.
We made 2 version of it 1 for normal material (PLA,ABS) and 1 for flexible material (I printed it with ninjaflex).
At the testing phase I printed some for me and my friends to fix the smaller problems as soon as we can.
We redesigned the cases more than 20 times and the result we got a case that perfectly fit, protect very well, and comfortable to use (doesn't cut your finger in a long-term use).
If you buy the pack you both get the normal version and the flexible version for your iPhone.
What we guarantee: almost every friend of yours gonna notice and admire how cool is your iPhone case
In case of big interest we will also make Zapdos (team yellow) and Moltres (team red).
Printer: Ultimaker 2
Normal version: 
                          Nozzle diameter: 0,4 mm
                          Material: PLA (ABS should be good as well)
                          Hot end: 215 C
                          Layer height: 0,15 mm 
                          Wall thickness: 0,8 mm
                          Speed: 35mm/s
                          Infill: 40% (doesn't matter much)
                          Support: off
                          Size: 100% is fine for iPhone 6, for iPhone 6S increase by 0,5% for the perfect fit
Flexible version:
                          Nozzle diameter: 0,4 mm (probably 0,6 or 0,8 mm works aswell)
                          Material: Ninjaflex cheetah (also tried with ninjaflex semiflex, ninjaflex, Flexifil PLA all worked fine)
Layer height: 0,15 mm 
                          Hot end: 225 C
                          Layer height: 0,25 mm (at this height the side get really smooth and nice, at lower height like 0,15mm it will get a more matte surface)
                          Wall thickness: 0,8 mm
                          Speed: 40mm/s
                          Infill: 40% (doesn't matter much)
                          Support: on 
                          Size: 100%
iPhone 6 articuno Flexible.stl
1.23 MB
iPhone 6 artiuno PLA_ABS.stl
1.12 MB