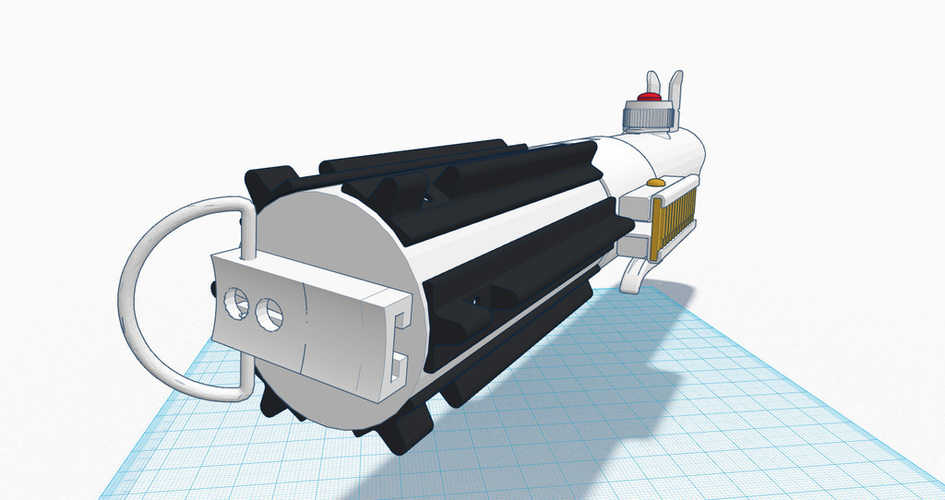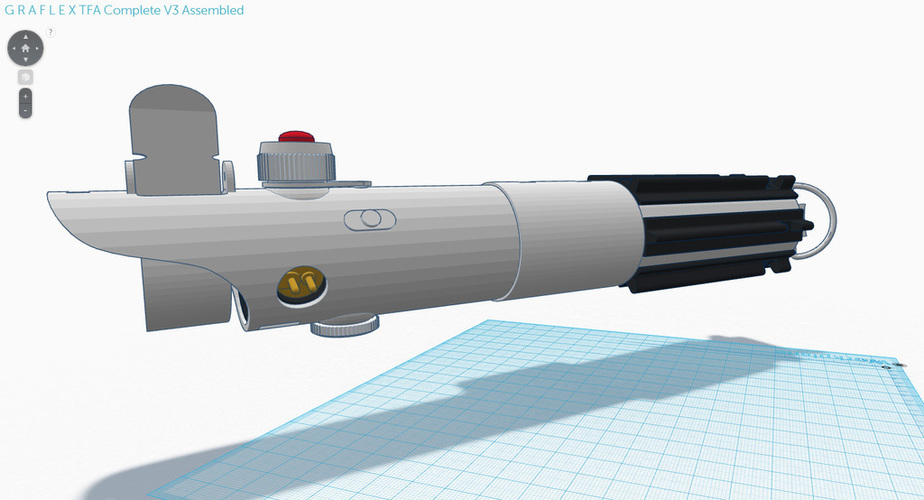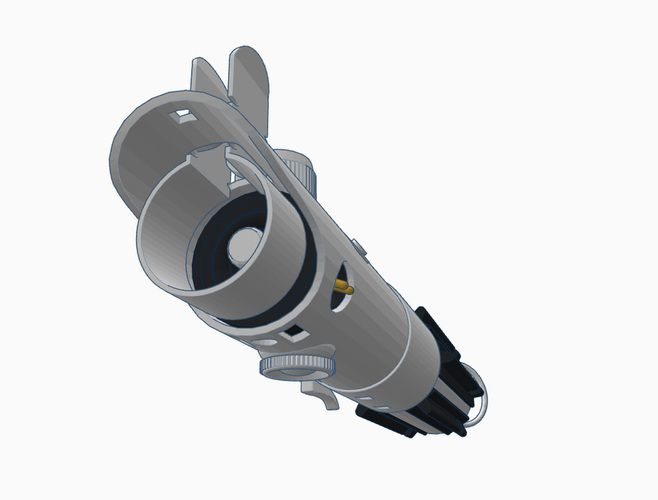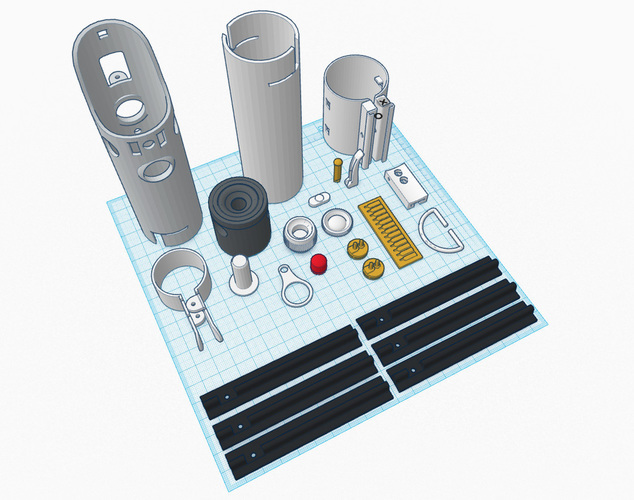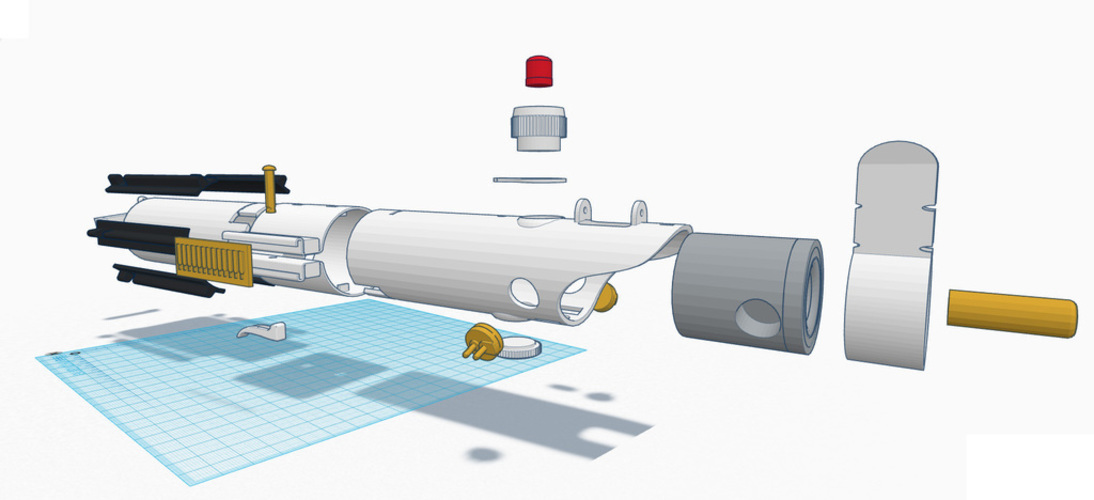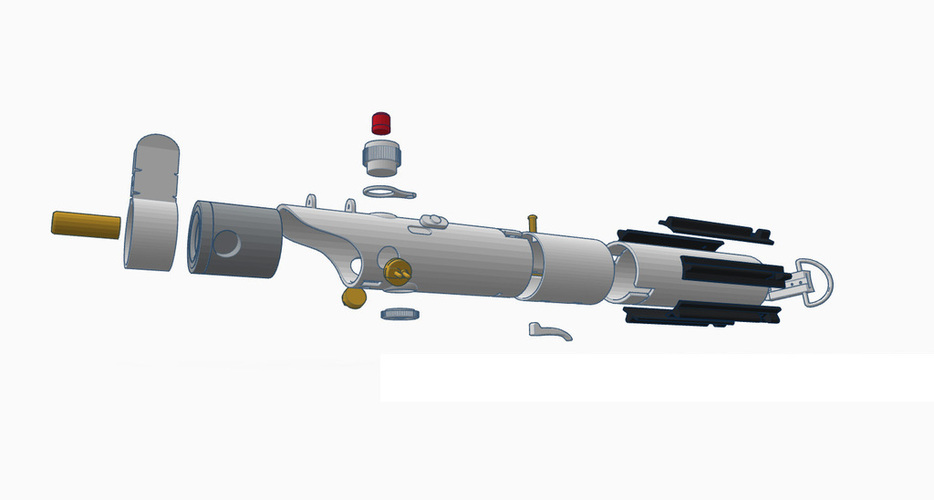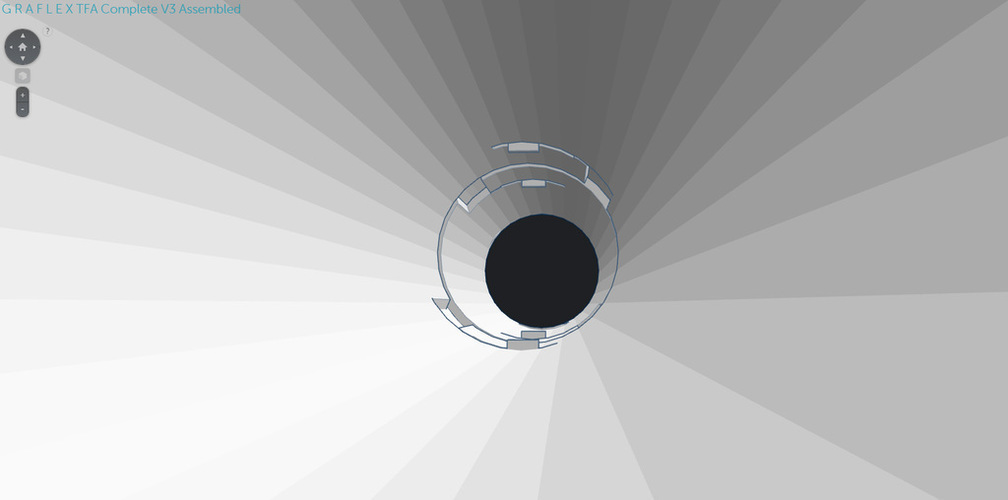 No Prints Yet

Be the first to upload a Print for this Design!
SummaryGRAFLEX The Force Awakens flash body. The weapon of a Jedi Knight. This is more an attempt to replicate the prop, than to do an idealized version of Luke's lightsaber. This based on the basic layout of a Graflex flash unit. ****UPDATED 5/25/16: Added an actual "bottom" to the rear/bottom tube, so it is now closed. Finally!
****UPDATED 3/15/16: "Accurized" the bends on the bunny ears* ****UPDATED 2/29/16: Fixed main body - both halves. Should be a smoother tube overall, plus the front half has been lengthened to ~5.875 to match original. Previous part was too short. ***UPDATED 2/23/16: Uploaded new parts for main body - front and back. New tubes are thicker, have thicker tabs for the bunny ears as well. The interior of the tubes are now also clean, no flash leftover from the holes. There is a support included between the tabs on the body that will need to be removed before bunny ears are installed. (No need to print 100% infill, these are meant to be hollow so the emitter will fit in the end.)
May require supports to print. I have now printed all files and assembled to one complete hilt (photos soon). The top and bottom buttons are tight squeeze, but they do fit. Make sure the slots on the two halves of the body are clean and clear, and the clamp should fit just fine. Note that you will have to trim the lower circle from the emitter pin in order to fit it in place. --The way the to halves fit together uses the slots on the body in conjunction with the slots on the clamp - slide and twist. You will need screw/double sided tape to affix the grips to the body, as well as screws/bolts to attache the d-ring/and it's clamp. A small metal pin (paper clip?) will be needed to affix the bunny ears to the tabs on the body. The side pins should fit in the holes on the side of the body, but it might be tight. Hot glue works well. The pin and lever on the clamp is an experiment, on paper it looks nice, however you may need to actually use a thin screw/nut &bolt to secure it. This is a work in progress, files may change in the future, though I'm confident this is close to a finished product.
glass_eye_bottom.stl
106 KB
New_bunny_ears.stl
59.9 KB
g_r_a_f_l_e_x___Front_fixed.stl
169 KB
on_off_switch.stl
9.95 KB
side_pin_inserts.stl
136 KB
red_button_outer.stl
95.4 KB
red_button_center.stl
13.9 KB
computer_strip.stl
33.3 KB
emitter_center.stl
216 KB