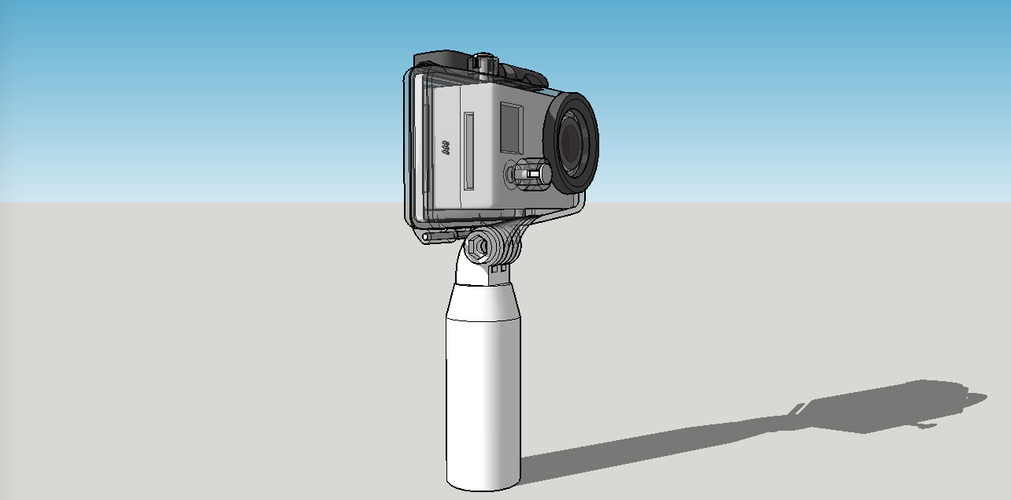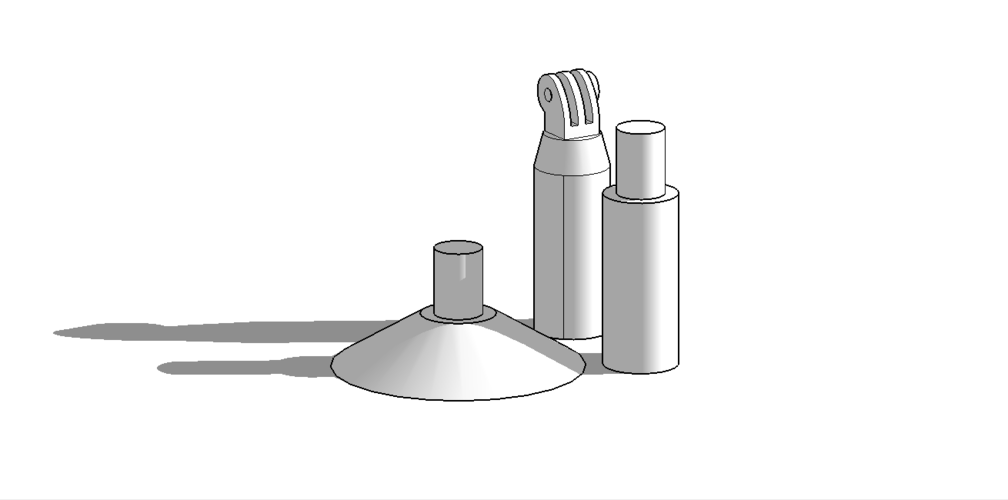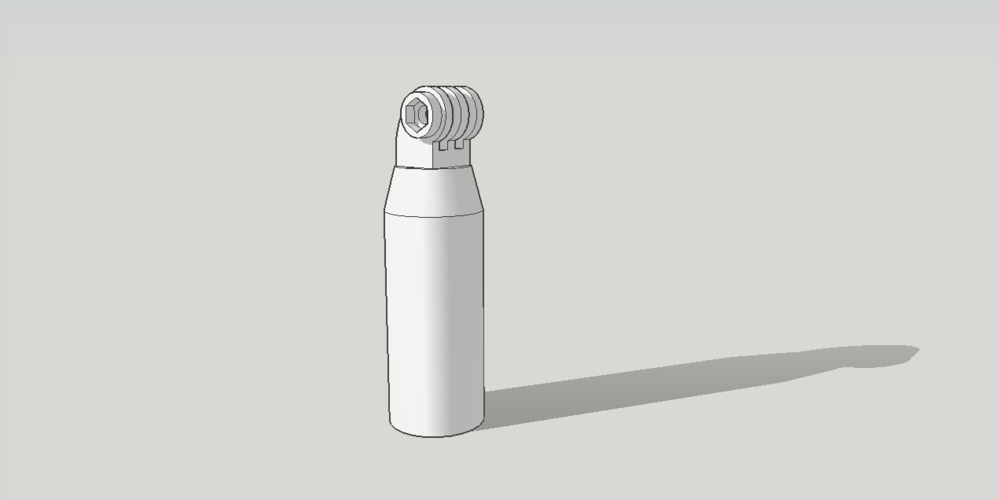 This Thing is for holding your GoPro in your hand. I made it as small as possible, so it could fit in my Micro 3D printer, which has a small print volume. I don't have real life pictures of it, but you should trust me that it fits you GoPro perfectly. I will add a design with an extension for the handle, which can still be printed with a small print volume, in a while.
When using an FDM printer, It is advised to print this object laying on it's side, to ensure that it has the strongest structure.
[UPDATE 27 Mach 2017]
Added the extentions. One is for a bigger handle (ONLYHANDLE_EXT) and one is for placing your go pro somewhere and keeping it steady (ONLYHANDLE_STAND_EXT).
If you have other ideas for ways to mount your GoPro you'd like to see, tell me, and I might be able to design it.
ONLYHANDLE_EXT-for-go-pro.stl
86 KB
ONLYHANDLE-for-go-pro.stl
249 KB
ONLYHANDLE-FULL-PKG.stl
465 KB
ONLYHANDLE-STAND-EXT-for-go-pro.stl
110 KB