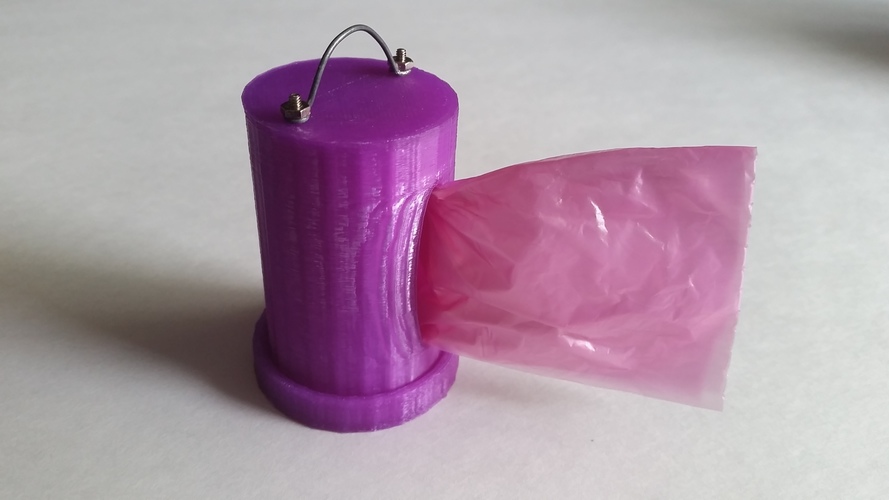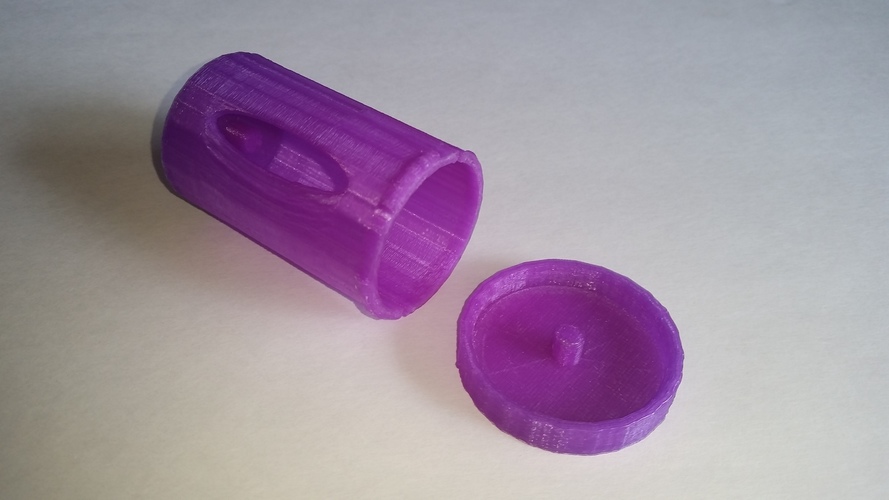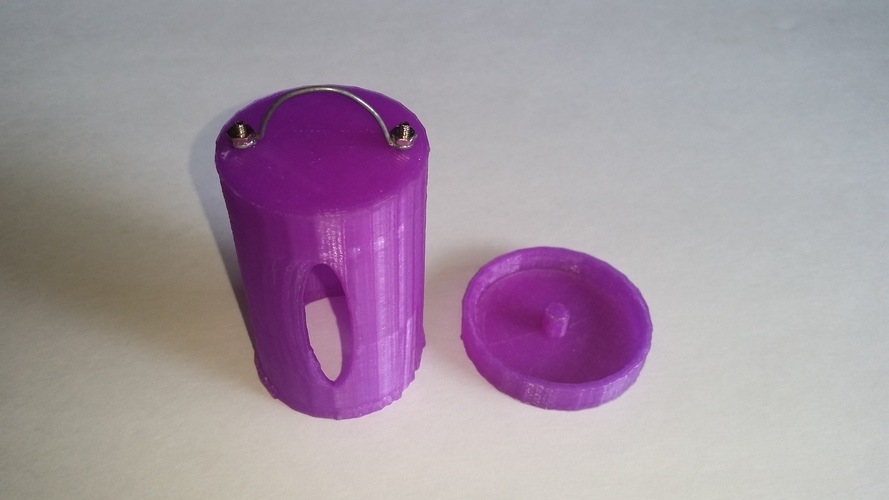 No Prints Yet

Be the first to upload a Print for this Design!
After spilling the roll of dog poo bags countless times because the lid falls off and breaking commercially available equivalents by accidentally stepping on them, I broke down and designed my own rugged durable Poo Bag Dispenser. It accepts the standard roll of bags found in pet stores.   
I designed it from the ground up using SketchUp. Contact me if you want a copy of the skp file. If you print the stl file as is, it results in a  very rugged unit and has survived several drops and being stepped on several times. The two slits allow the body to flex to accept the lid yet keep it on tightly. After you attach the lid to the body for the first time, twist it back and forth to loosen it up. I tried making the loop out of plastic, but it just isn't strong enough to put up with carrying it  dangling from the retractable leash we use to walk our dog. So you'll need to fashion the top loop out of a piece of shirt hanger wire or something similar and attach it to the bottom using a couple of small diameter machine screws and nuts. Place it with the head inside poking out so that the screw ends don't interfere with the bags. Feel free to enlarge the hole (using a drill) if you're using a larger diameter screw. Let me know if you have any questions. 
Poo Bad Dispenser Holder Only.stl
294 KB
Poo Bad Dispenser Lid Only.stl
107 KB
Poo Bag Dispenser Whole Unit.stl
400 KB