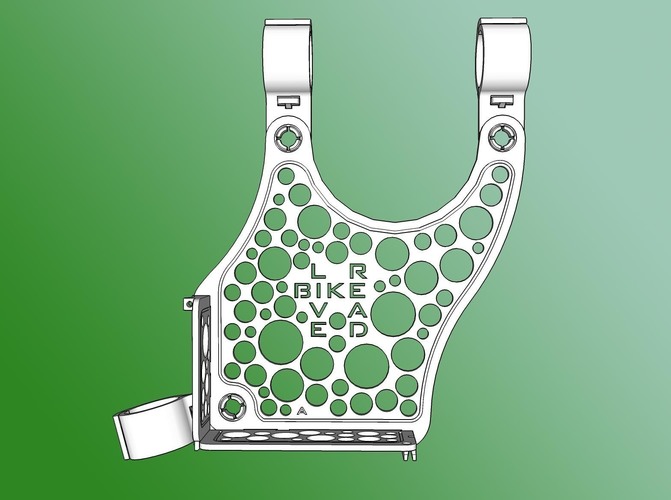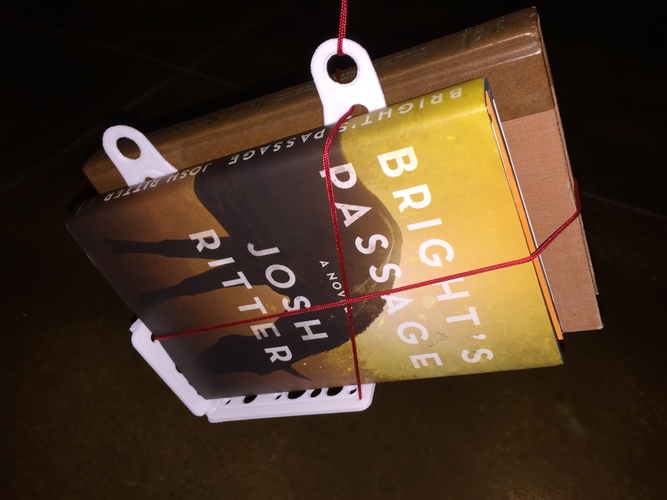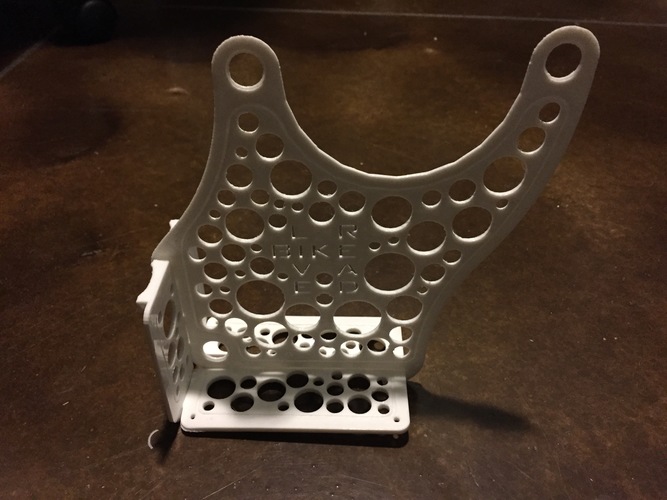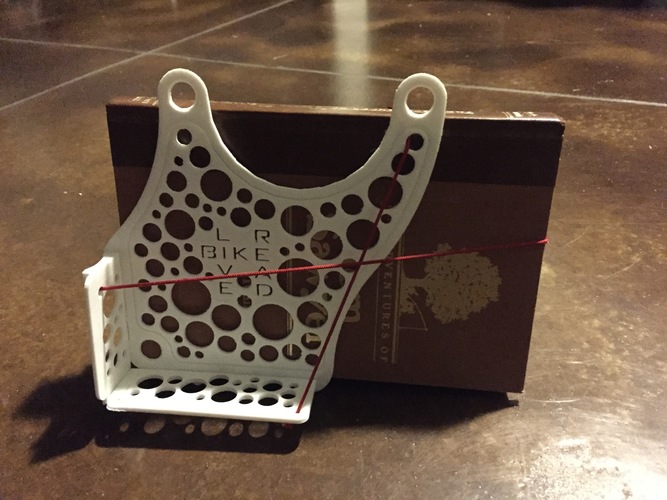 A simple yet elegant transporter for your current novel or creative journal. On a quick ride to the park or your nearest book store maybe you don't want to cary a back pack, but would like a safe attractive way to carry the novel you are currently reading. Or perhaps you would like to have your sketch book handy at all times just in case inspiration strikes.
This book carrier is made up of a few easy to print components that simply snap together for a strong book rack on your favorite bike. Attractive even when empty. Add some character to your bike while showing the world how erudite you are.
Uniting these under a new motto LIVE, READ, BIKE to represent a healthy Mind and a healthy Body.
LIVE - READ - BIKE
Assembly is as easy as snapping the three lettered parts together. They are slotted and tabbed to lock in place. Then add the appropriate clamps for your mounting method or simply zip tie to your frame rail. A file for a snap together clamp to fit 31.8mm tubes is included. For a more generic tube mount use the ZipTie version which is an easier print with no supports needed. Keep your book in place with a simple cord, shoelace, or bungee. The updated version includes a cord cleat in the base to make securing your books even easier and faster.
Accommodates standard novel size as well as larger hard back novels.
Printed in PLA on a RepRap Prusa i3. Layers set at .2mm with a speed of 40mm and 20% infill. Main components print with no supports. Mount clamps need minimal supports and print best with a small raft of 2mm due to minimal footprint size on bed.
Bike-Book-Carrier-Back-Panel.stl
190 KB
Bike-Book-Carrier-Main-Panel.stl
581 KB
Bike-Book-Carrier-Bottom-Panel.stl
284 KB
Bike-Book-Carrier.stl
1.2 MB
Bike-Tube-Mount-A.stl
36.3 KB
Bike-Tube-Mount-ZipTie.stl
32.2 KB
Bike-Tube-Mount-B.stl
19.2 KB