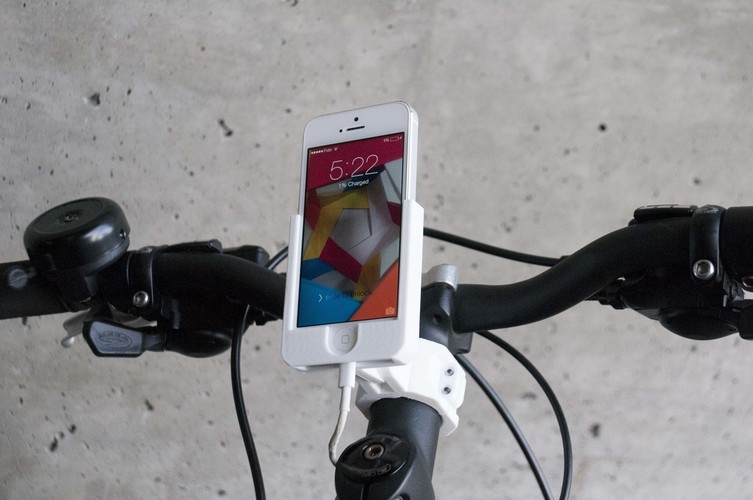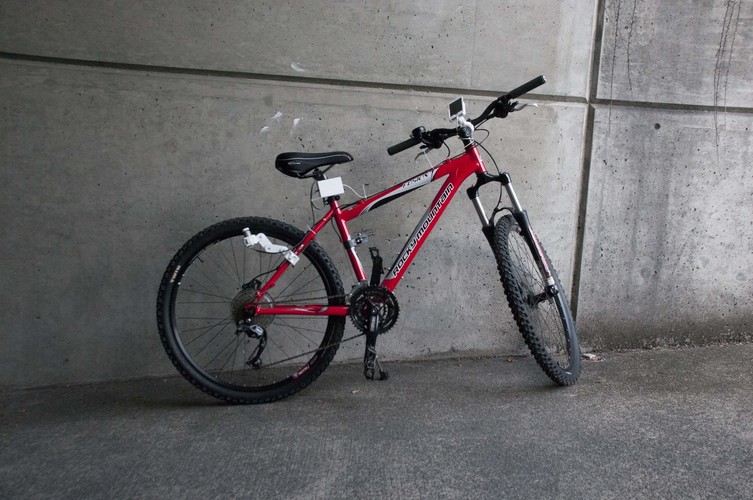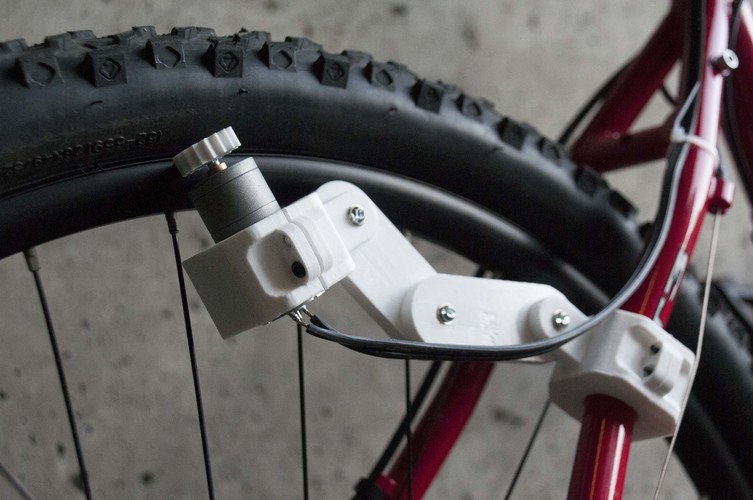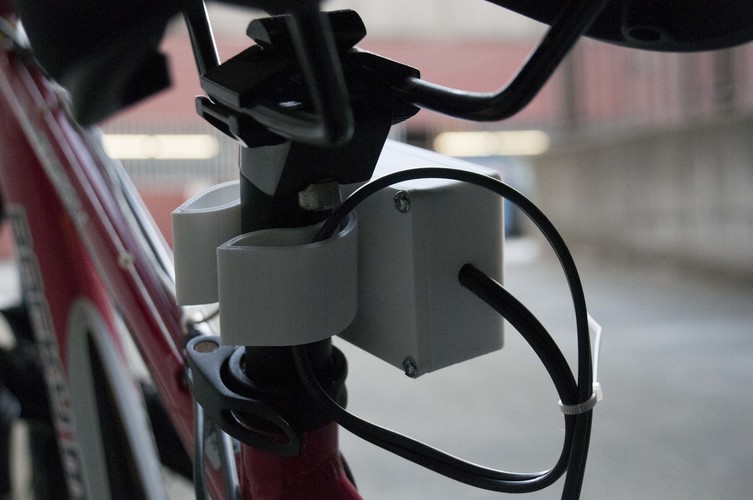 No Prints Yet

Be the first to upload a Print for this Design!
Keep your phone charged while on the road! This cheap DIY device clamps onto your bike, and harnesses the rotational energy from your wheel, transforming it into electricity that charges your phone. You can keep your phone on your handlebars for easy access to navigation apps while you ride! (GPS apps only though, no games or texting.) The files are easily editable in the chance that the parts don't fit your bike. Currently designed for the iPhone 5, this setup is easily adjustable to any phone, use this as a basis for your own version!
ELECTRONICS ASSEMBLY INSTRUCTIONS: http://imgur.com/a/Wo1ql
HARDWARE ASSEMBLY INSTRUCTIONS: http://imgur.com/a/XDxq9
PRINT SETTINGS & PARTS:
We tried to make this model as easy to print as possible, all models can be printed with the following settings:
PLA 0.3mm layer height
40% infill 
Raft recommended for the iPhone_Holster and Tension_Clamp
No supports required (woohoo!)
All models should be in the correct orientation for printing when you download them.
PARTS TO PRINT: 
Handlebar_Clamp (x1); Handlebar_Clamp_Jointed (x1); Wheel_Clamp (x1); Wheel_Clamp_Jointned (x1); Motor_Clamp (x1); Motor_Clamp_Jointed (x1); Tension_Clamp (x1); 50mm_Arm (x2); Gear (x1); iPhone_Holster (x1); Electronics_Box (x1); Electronics_Lid (x1)
ELECTRONICS: 
Jumper Cable [2 colours] (x2meters); iPhone 5 Charging Cable (x1); Thick 2 Conductor Cable (like a power plug) (x1m); Insulated Ring Tounge Lugs (x8); Silicon Bridge Rectifier 400V 1A (x1); 1000uF 35V Radial Lead Electrolytic Capacitor (x1); +5V Fixed Voltage Regulator (x1); 12 Motor w/ High Reduction Gearbox (x1)
OTHER PARTS: 
M3x10 Socket Head Screw (x17); 6-32x1 Machine Screw (x8); 6-32 Nut (x5); #6 Washer (x4); Zip-Tie (x5-10); Bicycle
Motor_Clamp_Jointed.stl
95.4 KB
Handlebar_Clamp_Jointed.stl
131 KB
Electronics_Lid.stl
31.3 KB
Electronics_Box.stl
126 KB
Handlebar_Clamp.stl
81.3 KB
iPhone_Holster.stl
494 KB
Tension_Clamp.stl
68.4 KB
Wheel_Clamp_Jointned.stl
95.4 KB