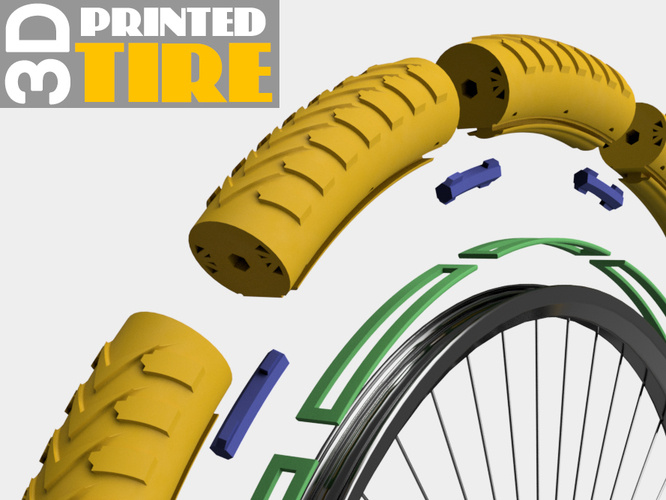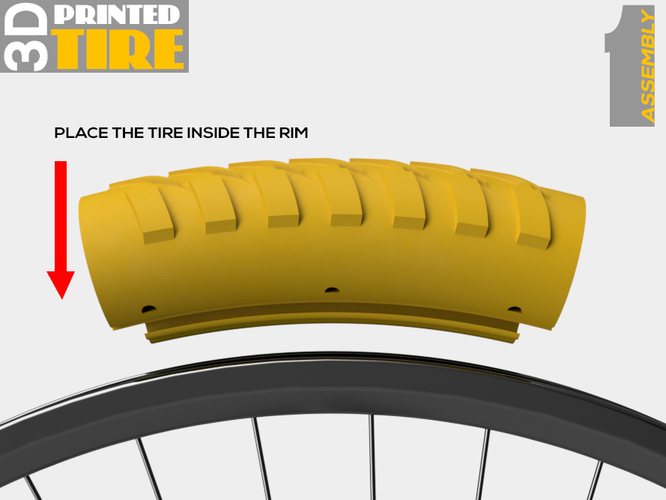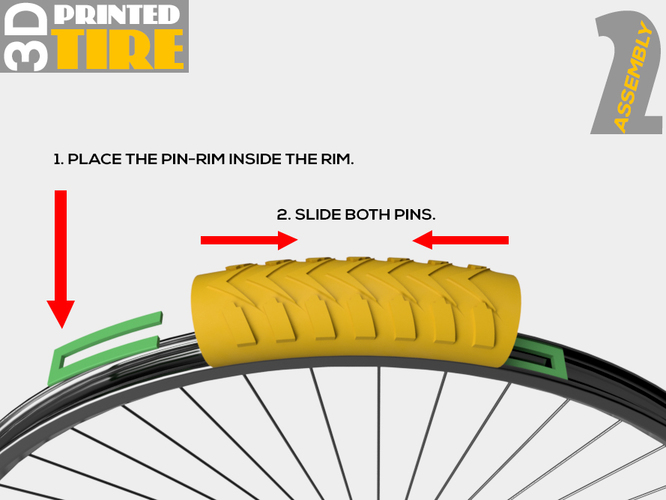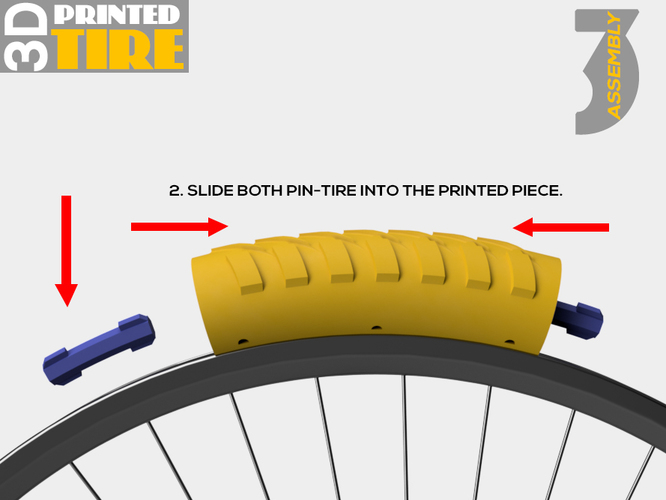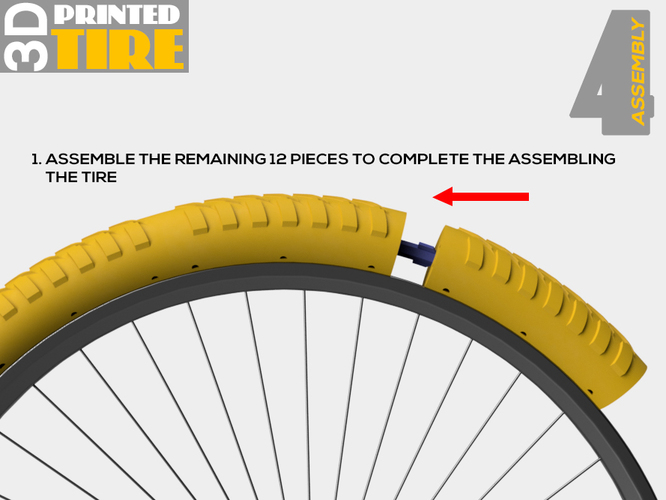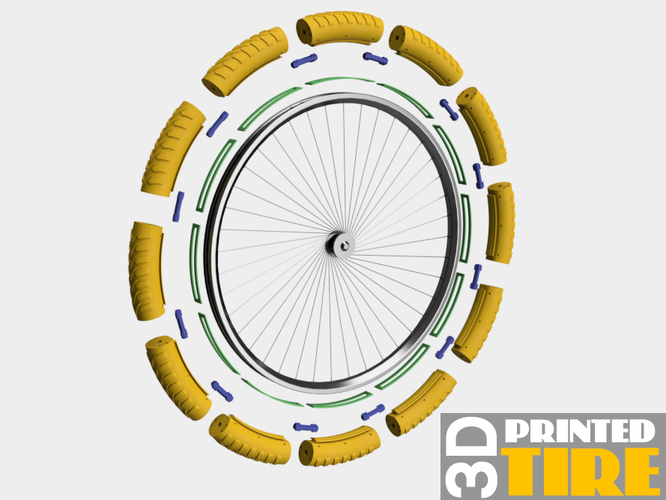 No Prints Yet

Be the first to upload a Print for this Design!
I started with this question last week.
Would do your own tires? Of course, why not.
For that reason, i started looking for information on photos and videos of new generation tires that do not require air chamber.      All find the necessary data and diagrams for most common Rin Mountain bike (Which is what I have at this time), I started to design and found factors that made difficult the project:
First, the size of the tire:  
Unless you have a large format printer could print in one piece, but it is not the       case for all users. For this reason it was divided  into 12 sections, so they can be use printers with a base impression 180mmx180mm. 
Second, as ensure the printed piece to the Rim: 
 This was a bit more difficult to calculate. because what I found, the wheels were secured to a metal shaft, or secured with screws to the wheel, or a pin into the interior of the rim. Choose to use two forms at the same time, the first was to make two tabs were inside the rim and will catch part of the  printed piece to not come out. And the second was secure with three plastic ties, passing right through the 6mm cavities  found in the printed piece.  (As a prototype because does not make it that way at the moment).
Third, if the tire is divided into 12 parts how join them:  
This point was or is the most crucial, since as you would for each printed piece not rotate on different sides. I thought clamps, screws and even glue and none of it was practical. In the end I decided to make a cavity to the printed piece, dual purpose, one to save some material and the second to pass a pin that ensures each end of a piece with another.  Such that if a piece moves to one side, the part that follows will also move to that side.
The materials used  for prototyping would be : 
Tire:  Flexible filament  
Pin  Rin:ABS filament                                                                                                     
 Pin Tire: PLA or ABS filament.
The materials used  for a final product:
Tire: Taulman 3D PCTPE, ECO TPU  SHORE, Filaflex, Ninjaflex
Pin  Rin: Nylon or Taulman filament.
Pin Tire: Nylon or Taulman filament.
For a final model, it would be good print pins Nylon or Taulman. because they have better mechanical properties. And the Tire in a rubber-based filament.
I would think that not only stay in a design, but it was a community project, and what better to do with Pinshade community. For that reason I leave the link to the original file( http://a360.co/293iBnP  ), to be studied, modified and upgraded in the judgment of user.
Enjoy!!!!!!!!
pin rim_1_fixed.stl
148 KB
pin rim_2_fixed.stl
148 KB
pin tire_fixed.stl
29.8 KB