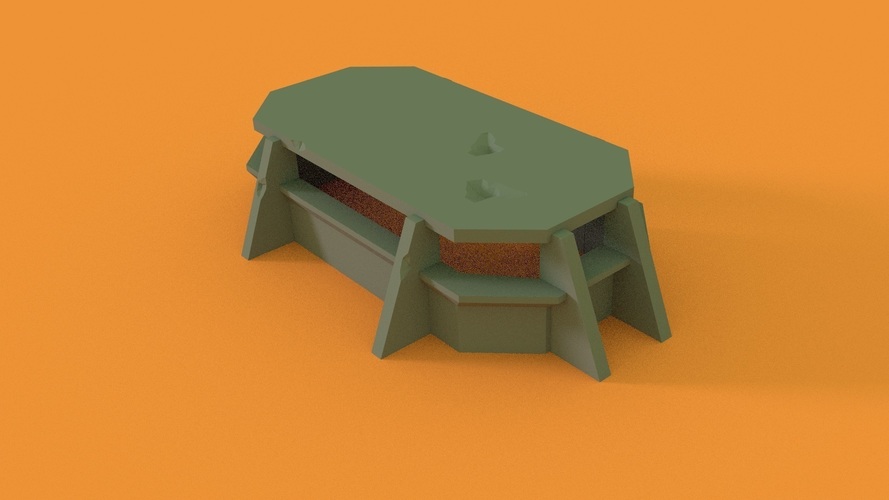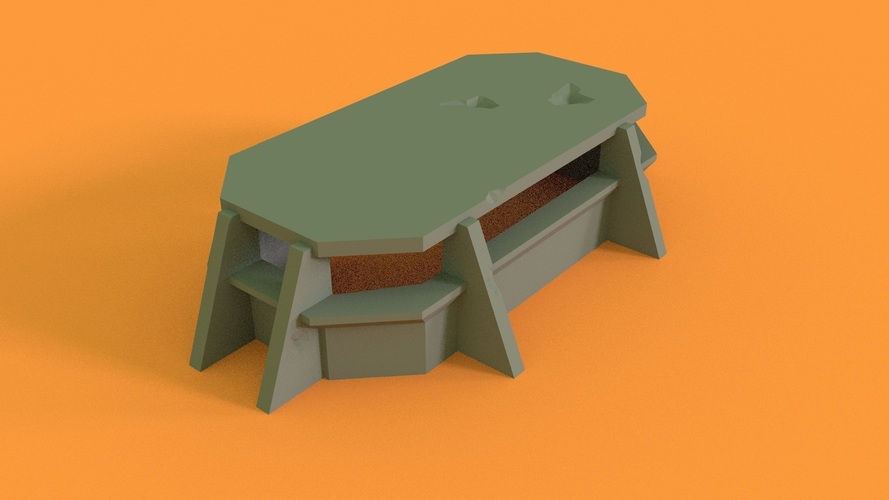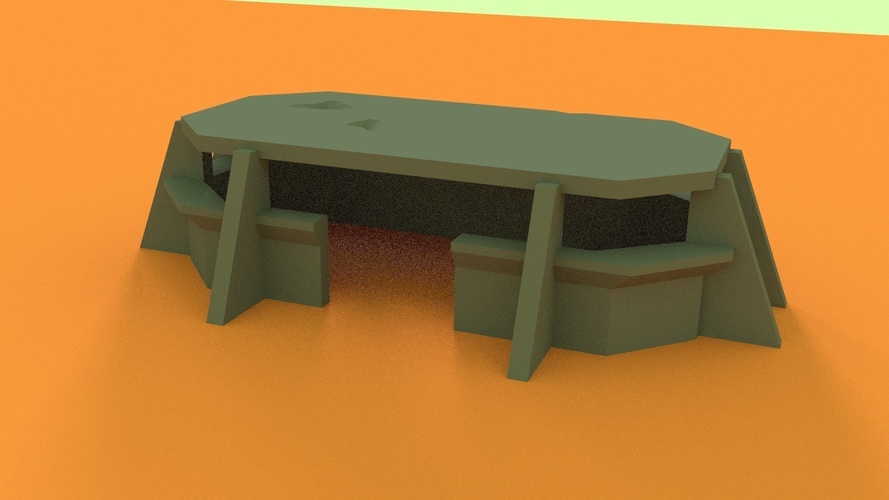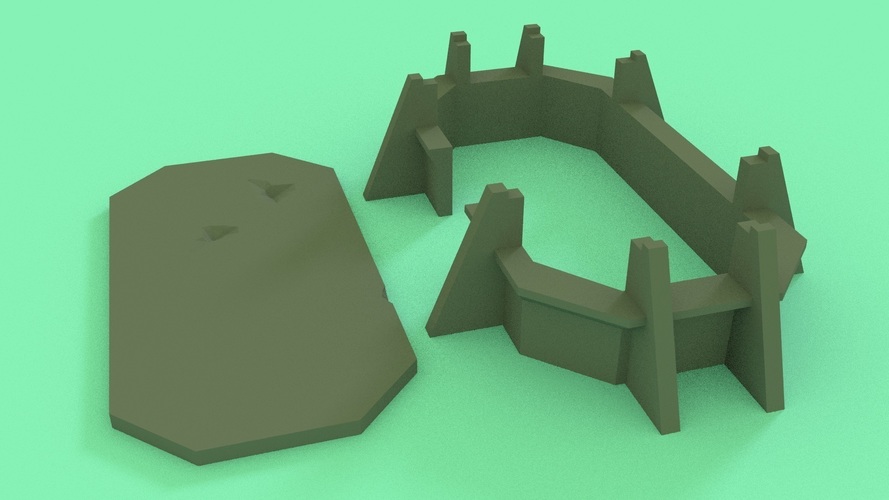 Bunker for 28mm wargames like WH40K 3D print model
War game bunker ideal for games such as games workshop WH40K and games around 28mm scale. The roof is detachable so you can move your mini's around inside. Battle damage has also been added. Two or three of these should look quite good creating a defensive line along your tabletop battlefield. Add some shrubs around them, paint them up in camo, whatever you like. I recommend printing at 0,1. Although you could probably still get a decent model at 0,2 to speed things up. No supports needed!
 I recommend sanding the parts after printing. The flat surfaces make this very easy. Then paint with a slight texture in the paint, some very fine sand or something similar.
Enjoy!
bunkerbottomo.obj
47.9 KB
bunkerbottoms.stl
33.5 KB