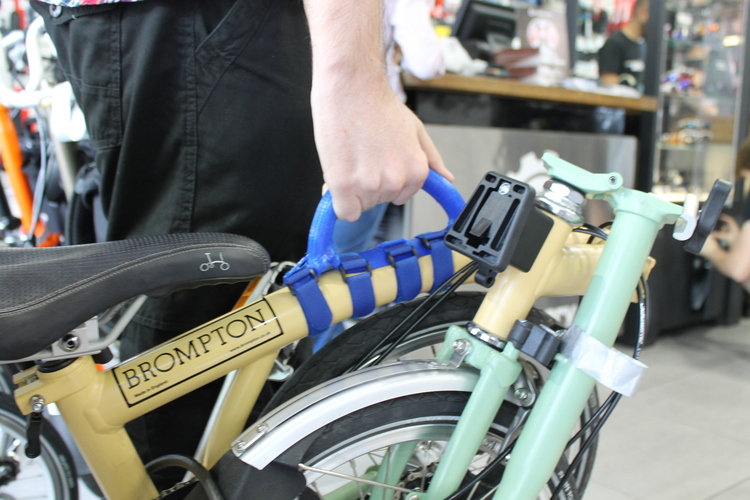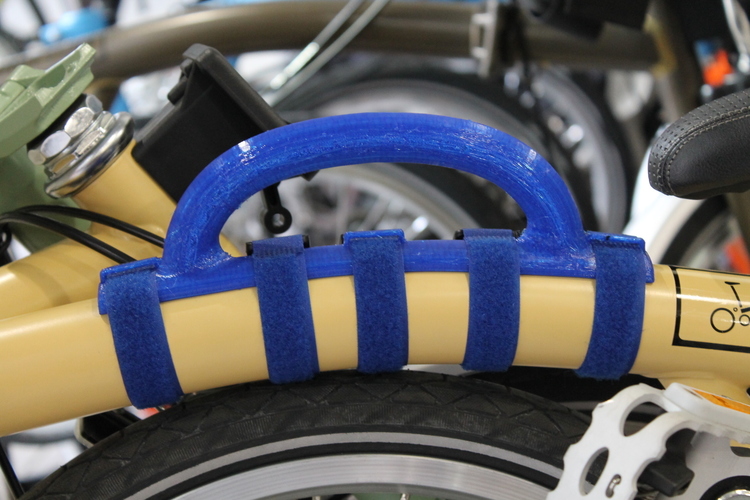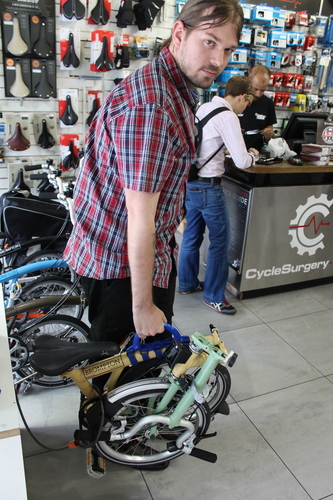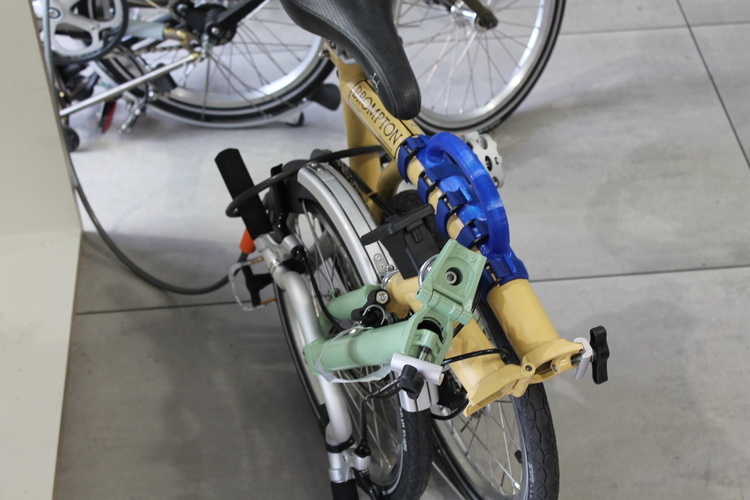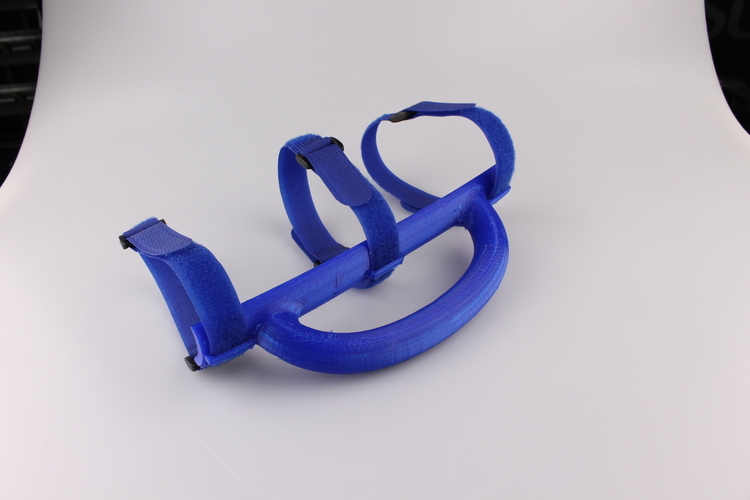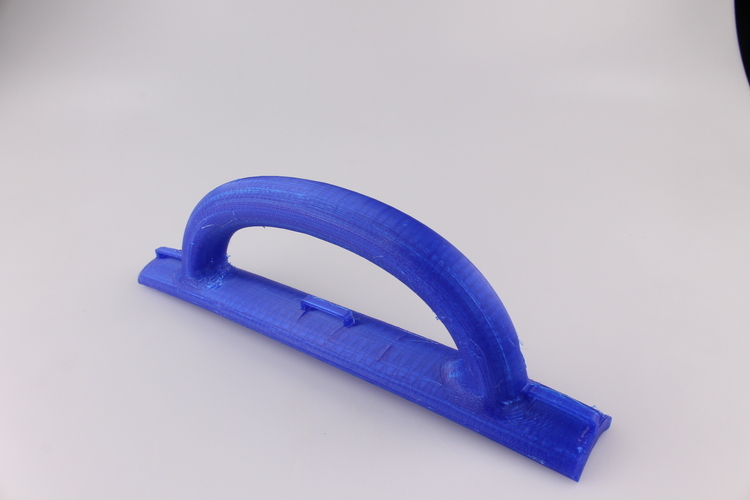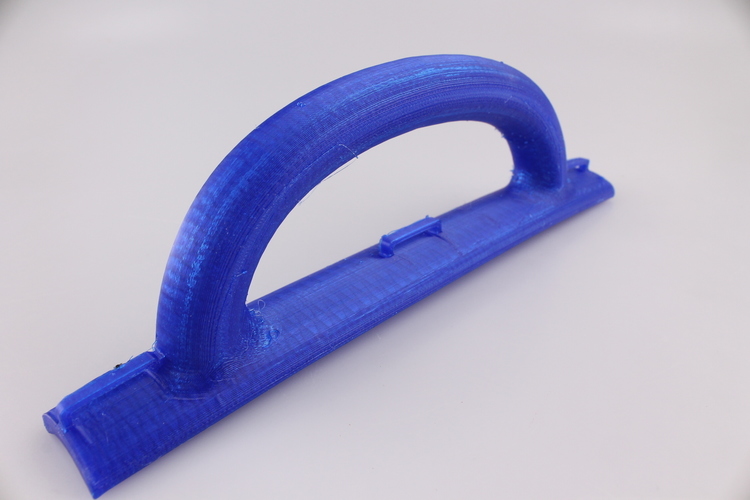 No Prints Yet

Be the first to upload a Print for this Design!
This carry handle is made to permanently strap to the frame of your folding bicycle, using either Velcro straps or cable ties. the handle is designed to never get in the way while riding, not to add any unwanted weight to the bike and to make it easier to carry your bike. With a soft and comfortable grip which won't cut into your hands after a long time, this handle is great with people with problems in their hands like arthritis.

This is what inspired this design as I saw an elderly gentleman struggle, at a tube in London, to get a grip on his bike, in a busy station, that didn't hurt and where his fingers could fit. If i never helped him he would have missed his train. This inspired the thought of making this task easier for everyone.
The handle will conform to the shape of your bicycle frame when strapped in. Even if you printed it from PLA or ABS the handle is still functional as a rigid model. the can attached to any folding bikes including A-bike, Bike Friday, Birdy, Bootie, Bridgestone Picnica, Brompton Bicycle, Dahon, Di Blasi, KHS Bicycles, Melon Bicycles, Montague Bikes, Raleigh Twenty, Strida, Swift Folder and Tern. The Carry handle isn't made for just folding bikes; it can fit any mountain bike, racing bike or trick bike. The STL attached has smart support added which can be removed by simply snapping off, the video attracted shows how to remove the support. The STL has been developed to have 5 notches for extra support, the example in the photos have 3 notches.