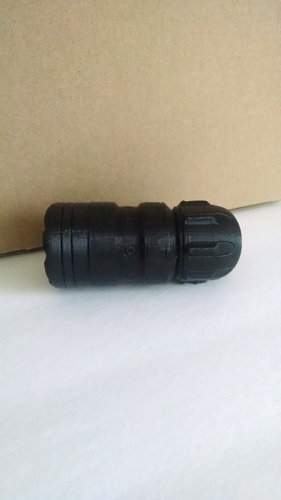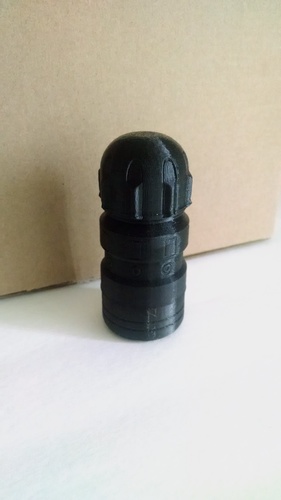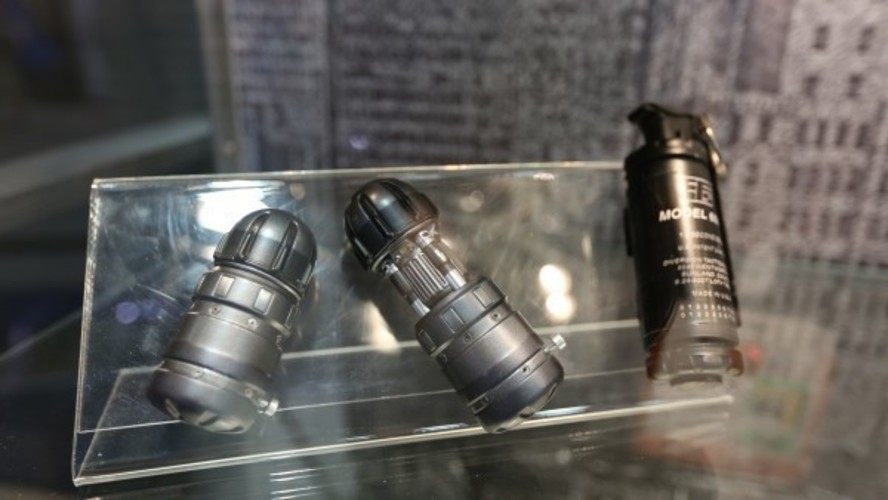 This is modeled after Batman's kryptonite grenade that he uses to fight against superman. This grenade is a 40mm (diameter) grenade and should be able to drop into any replica grenade launcher that fits your batman suit. 
I printed the pictured grenade on my Wanhao i3 Duplicator at 200 microns for test printing with 20% infill. I would suggest printing this grenade 100 microns at 30% infill for more detail and weight. 
If you are looking for the Batman grenade launcher MillerMadDesign has an excellent replica of it here https://pinshape.com/items/220... Print out both items and you'll have yourself one awesome batman replica set.
NOTE: The third picture was taken from a convention and it was not taken by me. I used the picture for reference to design the grenade and uploaded it for comparison purposes. I don't know who the photo belongs to so if anyone knows please let me know so I can give credit to the photographer. I most likely don't need to say this but this is custom work.  Batman v Superman are property of DC and affiliates and are no way affiliated with this work/design. 
batman_grenade.stl
969 KB