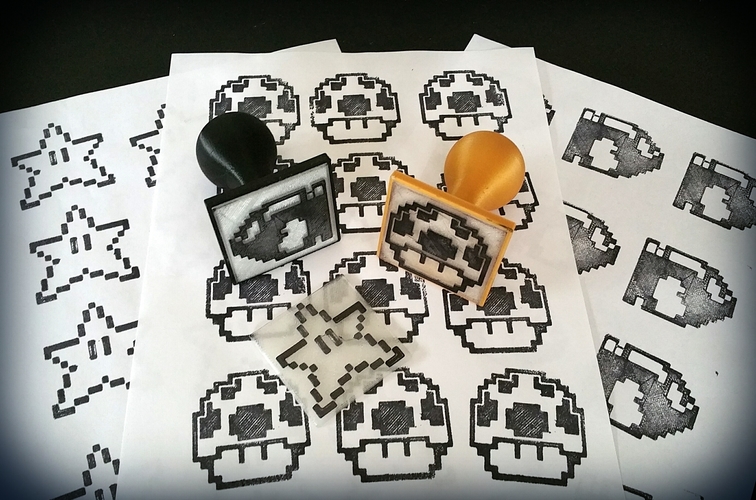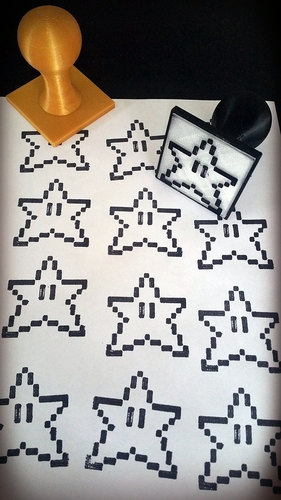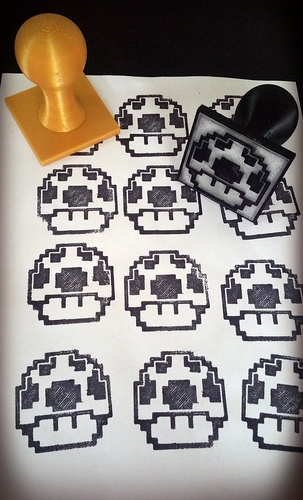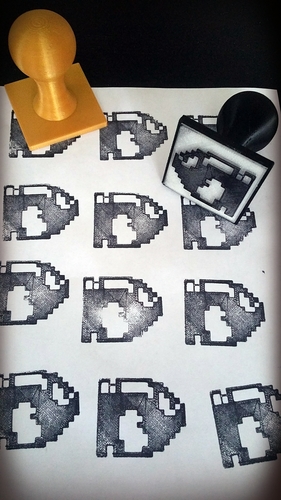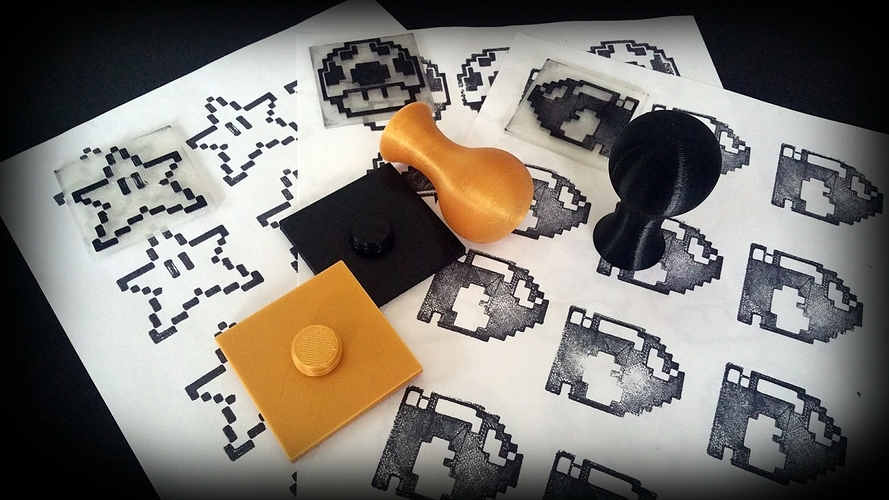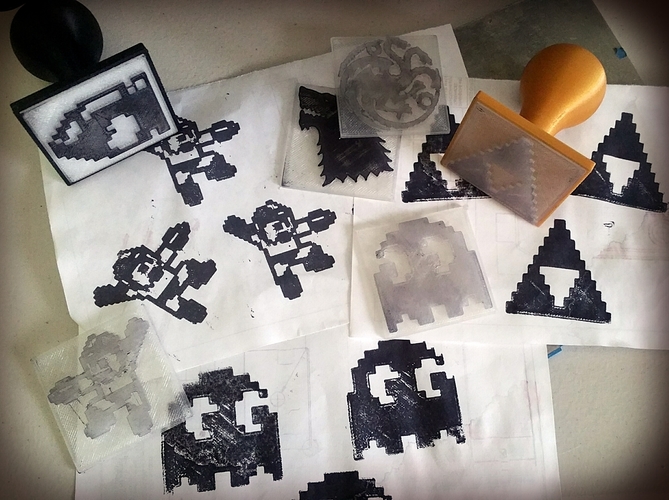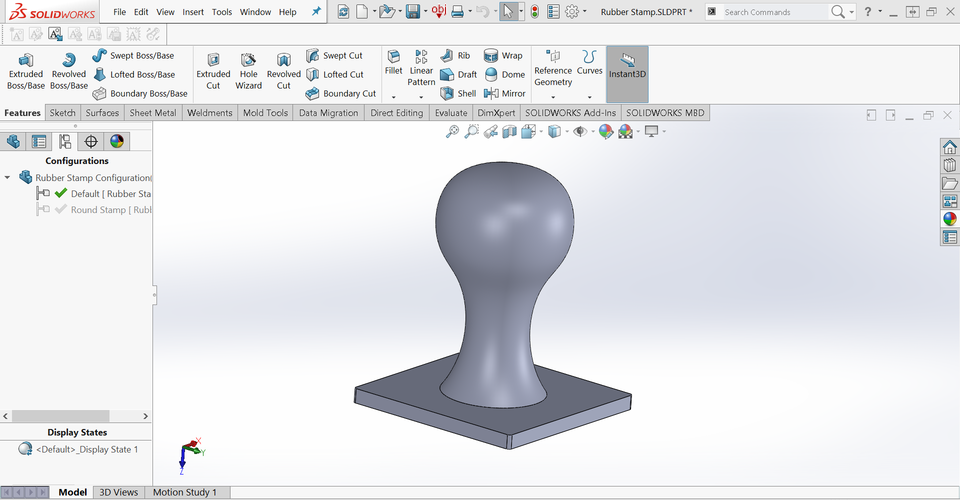 No Prints Yet

Be the first to upload a Print for this Design!
I bring you the 3D printed, 8bit character, rubber stamps! With included 3D printed handle. These stamps are quite big at 55.7mmx55.7mm (2.2inx2.2in). We have designed the stamps in such a way that you can have one stamp handle and change the rubber stamp design to the one you like.  Great for scrapbooking, letters, personal messages or just for fun! 
The rubber stamps are printed in flexible filament while the handle can be printed in pla. For the stamp I used Alchement - Flexible(TPU) and Hatchbox PLA. I use simplify3d so here's a guide to printing the stamp handle and the rubber stamp:
rubber stamp:
For the rubber stamp I used 2 perimeters, 8 top and 5 bottom layers, 0.2 layer height, 20% infill, 250 extruder temp, 60 bed temp, no cooling fan and 30mm/s
stamp handle:
Your normal pla parameters should work with the handle portion. I printed it at 0.3 layer heigh, 5% infill and 2 perimeter shells.
For the stamp holder portion you will need some support material. In simplify30 I used 50% infill percentage with 4 dense support layers at 70% infill percentage. Also a 0.60mm Horizontal offset from part. With this the support material should be able to pop off, in simplify3d at least.
Rubber Stamp preparation:
In order for the stamp to work as a rubber stamp you will need to sand the top portion a little to make it coarse enough to hold the ink. Once the rubber stamp is printed, lay a sheet of sand paper on a flat surface and move the rubber stamp in circular motions until its sanded evenly. I use a 150 grit sand paper.
Let me know in the comments section if you like the designs and want to see more stamps of different characters and or symbols. If you don't want to print&sand and just want to buy the rubber stamps, I sell them in my etsy store. Give it a look if you'd like, and also see my other Items.  
https://www.etsy.com/shop/3DCr...
Rubber Stamp-Handle.stl
8.72 MB
Rubber Stamp-Holder.stl
5.02 MB
8bit Star Stamp.stl
23.8 MB
8bit Mushroom Stamp.stl
23.8 MB
8bit Bullet Stamp.stl
23.8 MB