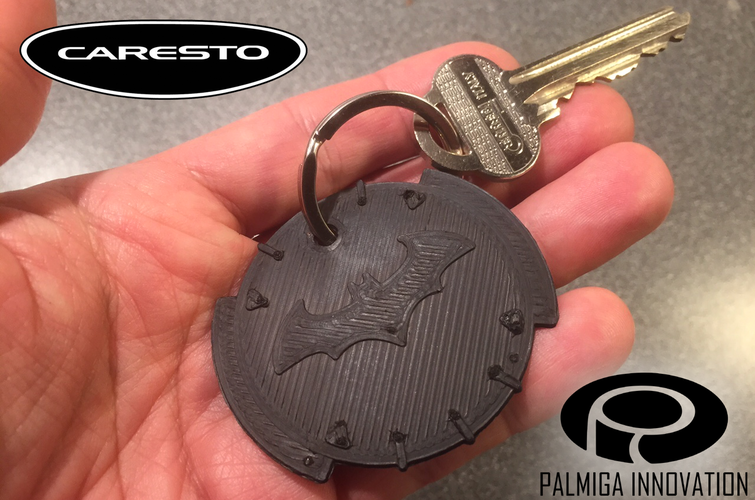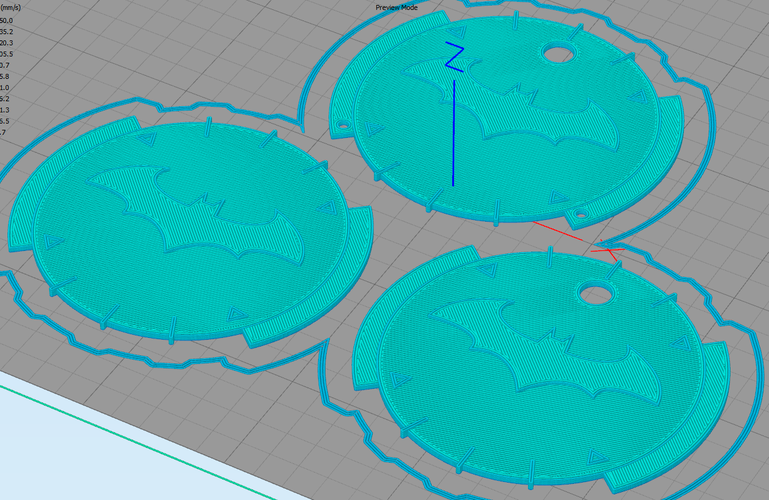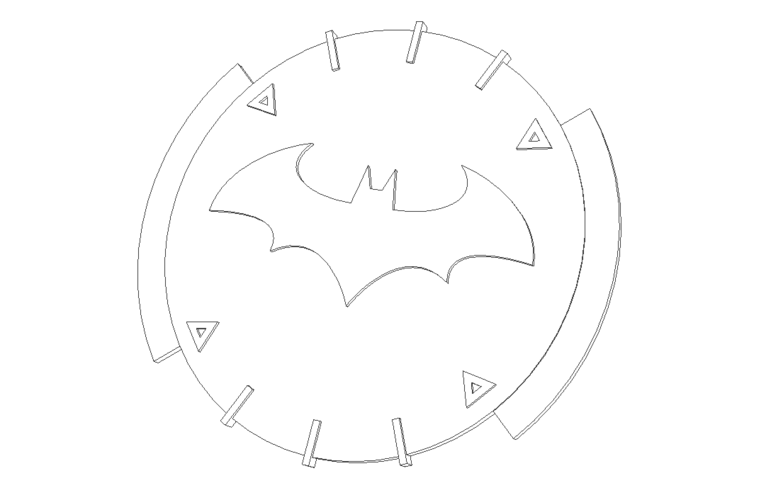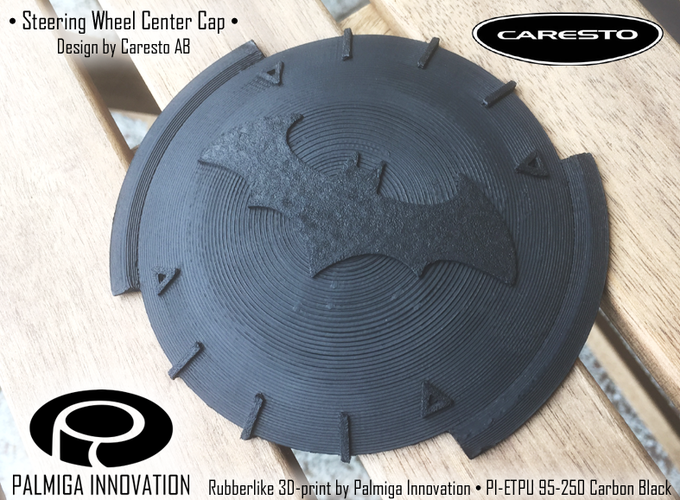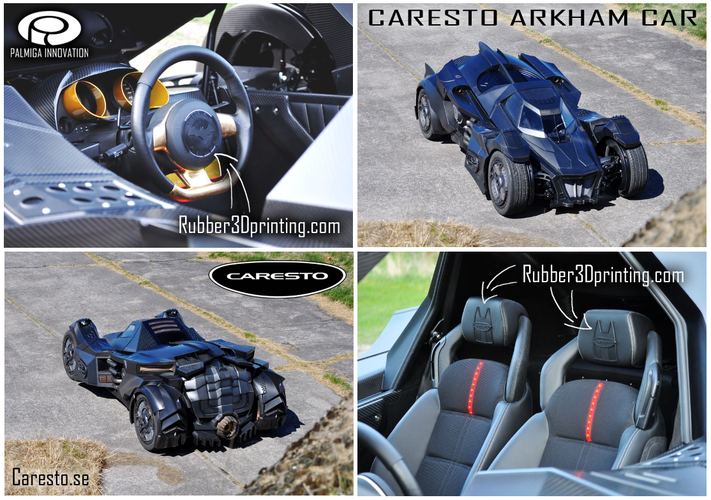 No Prints Yet

Be the first to upload a Print for this Design!
PLEASE RESPECT THE LICENSE AND GIVE APPROPRIATE CREDIT! or you risk 
to dramatically lower the chances for new free content in the future... ‾‾‾‾‾‾‾‾‾‾‾‾‾‾‾‾‾‾‾‾‾‾‾‾‾‾‾‾‾‾‾‾‾‾‾‾‾‾‾‾‾‾‾‾‾‾‾‾‾‾‾‾‾‾‾‾‾‾‾‾‾‾‾‾‾‾‾‾‾‾‾‾‾‾‾‾‾‾‾‾‾‾‾‾‾‾‾‾‾‾‾‾‾‾‾‾‾‾‾‾‾‾‾‾‾‾‾‾‾‾‾‾‾‾‾‾‾
These 3 designs are based on the steering wheel center cap from the Caresto Arkham Car that Caresto Cars (http://www.caresto.se/cargalle...) built for the Gumball 3000 race 2016. 
These versions are flat and the scale is 50% compared to the originally 3D printed part. The original was 3D printed by Palmiga Innovation (http://rubber3dprinting.com/), using PI-ETPU 95-250 Carbon Black filament.
3 versions are available, one without holes, one that can be used as a key-chain token and one that for instance could be used to make a hanging mobile. You can probably find other uses too :- ) 
CARESTO ARKHAM CAR
This one of a kind car is built by Caresto to be part of Gumball 3000, 2016. The design is based on the car from the Arkham knight game but has been redesigned and manufactured with drivability and full functionality in mind. The car is BIG. The wheel base is 3.40 meters and the width of this special car is 2,5 meters. The special high rigid tubular frame is manufactured to provide good handling and give a solid feeling.  Front and rear suspensions are fully independent and made with double wishbones connected to the coil over shock absorbers, up front through a special designed aluminum push rod. To power the car, we have used a 560hp V 10 engine connected to a paddle shift gear box affecting the 26" wheels. To stop the car we have used ABS supported 8-pot Brembo calipers in front and 6-pot in rear all connected to big brake discs.  The complicated all carbon fiber body has been made from full scale moulds which are milled out from the CAD drawings. A lot of effort has been made to the design of the drawings and moulds. This to get the correct stance with full working systems and parts that will work together. Inside the car the driver and the passenger can enjoy the interior in a combination of black soft leather and "see trough" fabric, all kept together by golden stitches. The interior lights up in seats, floor and pedals when the cockpit opens up fully electrical operated. All comfort functions such as climate system, power steering, fantastic sound system, etc helps to make this car a comfortable driver, even that the look is hard as steel.
Get more info here: caresto.se https://www.instagram.com/carestocars/ https://www.instagram.com/teamgalag/ https://www.gumball3000.com/
PI-ETPU 95-250 Carbon Black is a Professional conductive & flexible 3D printing filament
Don´t need the conductivity?
Well the conductivity is great for some things but perhaps not your first choice?  Then consider this:
This filament will give you some really nice benefits if the conductivity is not an disadvantage for your 3D printed design:
The material composition eliminates "stringing / webbing" issues.
The hardness of 95 shore A and the carbon black filler makes for great print abilities.
The carbon black filler is an excellent UV stabilizer thus the prints are built to last in very harsh environments.
The matte black surface finish has a very exclusive look.
The material feels very nice and dry to touch.
The elongation at break is only 250%.
Kind Regards
Thomas Palm                                                           Leif Tufvesson
http://rubber3dprinting.com/                       http://www.caresto.se/
http://palmiga.com/                                            https://www.instagram.com/care...
Palmiga-Caresto-Arkham-steering-wheel-cap-token.stl
261 KB
Palmiga-Caresto-Arkham-steering-wheel-cap-hanging-mobile.stl
411 KB
Palmiga-Caresto-Arkham-steering-wheel-cap-keyring.stl
311 KB