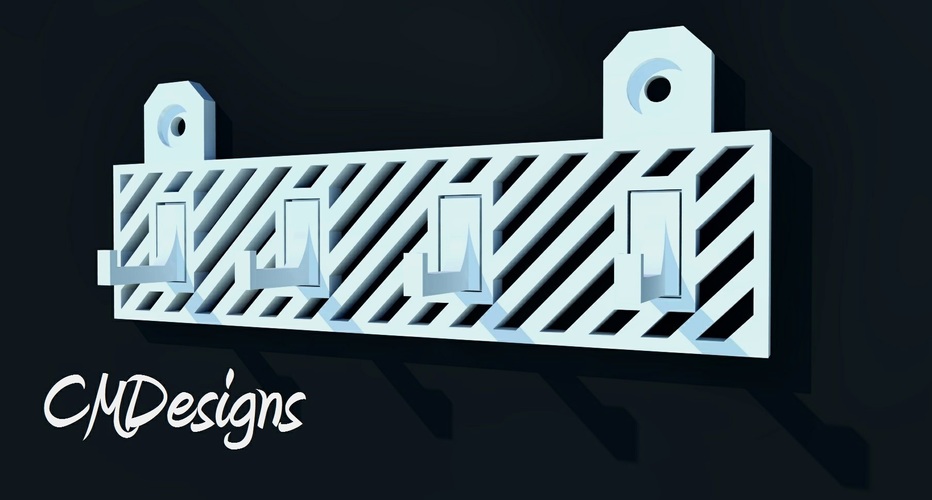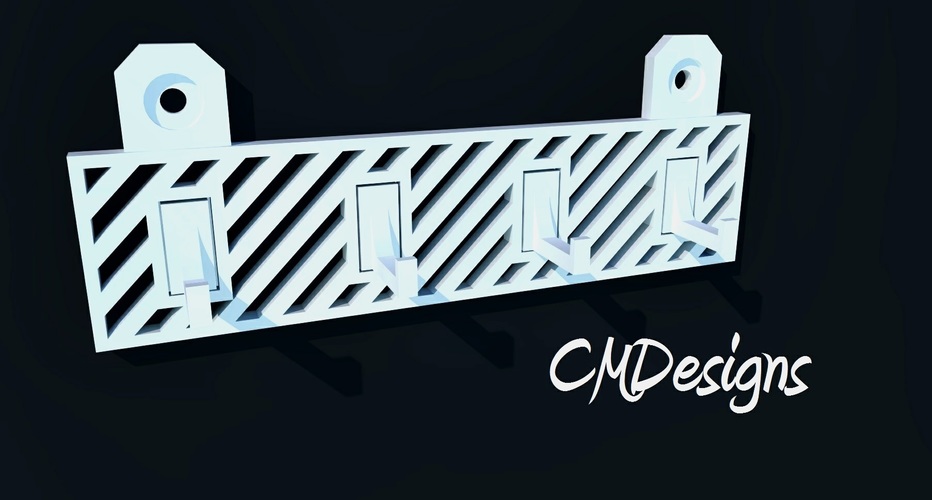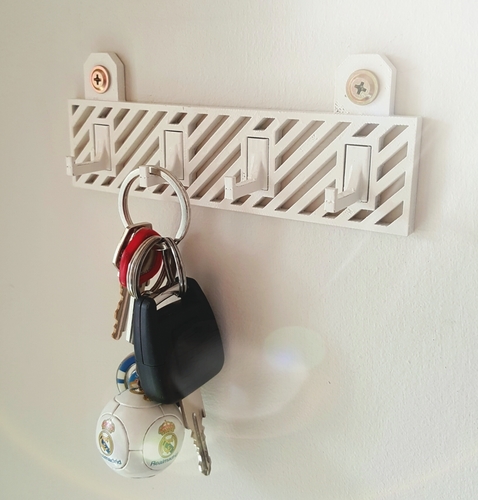 Stylish and functional modern key rack for your front entrance!  With four key hooks it can hold your own keys, your partners keys, spare keys in case you lose your real keys and even the keys to your secret food stash!
This model has five separate parts, four (4) hooks and one (1) base.  Each part prints separately with no supports and comes easily off the build platform.
Once printed, insert the hooks into their designated grooves and secure with super glue.
PRINT SETTINGS
Printed in PLA filament
Temp: 215 C   
Bed: 65 C
Speed: 45mm/s
Infill: 100%
Raft: Not Required
Brim: Optional
Supports: Absolutely Not!
Key Rack Backboard.stl
58.7 KB
Key Rack Hook.stl
4.62 KB