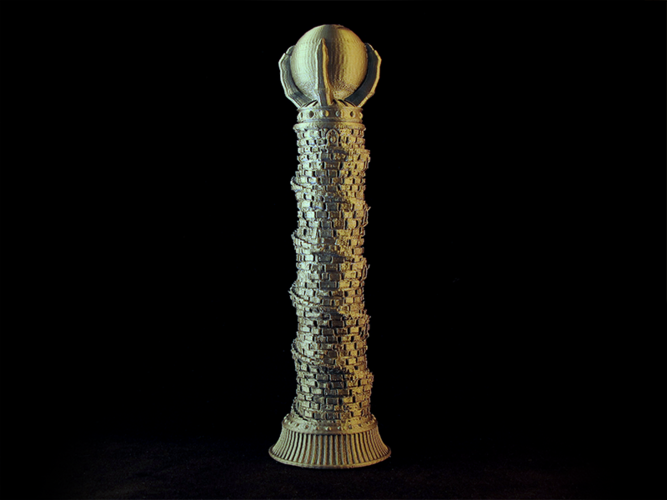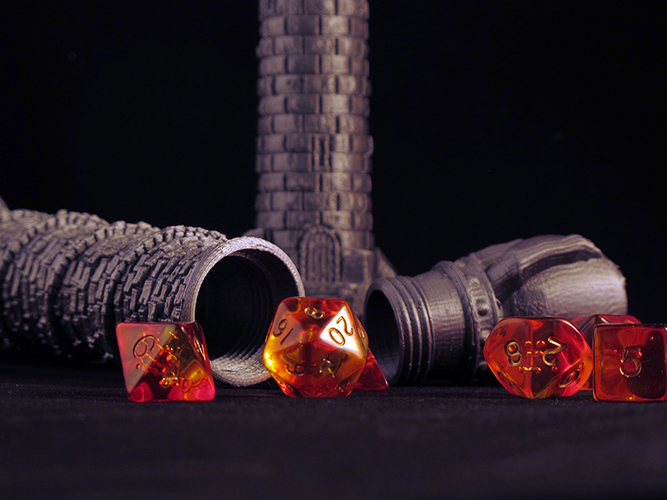 "Zaogao."
Jamming a wheel-- again-- on a mud-slicked rock, Da Xiong muttered under his breath and wiped his brow with a dirty sleeve. Out here, with no one but his dozing master to hear him, he could speak just a bit and break the facade he'd carefully sustained since before escaping the capitol five years ago.
Progress along the muddy ground was excruciatingly slow even for a man of his size and strength, made even more so by the weight of the cart he half-pulled, half dragged through the puddles and stones.
Master Qie, as was his wont in the late afternoon, napped on his cushion undisturbed by the bumpy and intermittent travel. Qie had insisted-- INSISTED! with a flourish of a silken sleeve, that Xiong load the cart with cheap wines at the last stop. For trade, he said. 
Trade, indeed. Not that even the waiguogou would drink this swill. Or properly pave a road, for that matter. Back home even this minor road would have been carefully laid with precision-cut flagstones. Xiong noted where cutting a swale on the left would immeasurably improve drainage, and over there one could very easily re-grade and straighten the path with an eight-crew and two days' labor, and just a few li back they'd passed a fine, defensible junction where, if they'd had any sense at all, the locals would have sited a cistern and a toll collector.
Pfft. Barbarians. The only saving grace of plodding through this godsforsaken land was that Master Qie was now very, very far from the Imperial Censor and his torturers.
Ahead of them the tower waited, piercing the canopy and reaching three times again as high as the tallest tree. There were temples taller than this at home, but not many, and none made entirely of stone. A staircase spiraled to the top of tower, narrow and irregular and steep. They'd have to leave the cart and lug the wine up on Xiong's back. 
The glass orb at the top glowed dimly, brighter than the sun in the overcast sky. Xiong estimated the amount of sand, coal, and workers one would need to engineer a glass sphere the size of a house and concluded that either it was clever fakery or the waiguogou possessed a secret foundry bigger than the Emperor's stables. 
Or, most likely given the Eyrie's inhabitants, it was magic. 
Wizards. These people knew the importance of learning and careful study, even if they wouldn't deign to apply their erudition to engineering a passable turnpike. 
Tomorrow, they would meet these mages and make a record of their Eyrie in Master Qie's ever-thickening journal. Page by page the catalogue of strange places and people grew, but Xiong doubted anyone in the capitol would ever read it. He still held hope, but daily became more and more convinced he and his master would never return from this land of fleas to silk sheets and polished rice and love left behind.
Da Xiong sighed and trundled forward. Perhaps, sweet Tianyu, he mused. Perhaps I will hold you again.
-------
This dice tower makes a nifty container for one full set of RPG dice, including space for an extra d10 so you can get your percentiles in there too. The Dragon Orb on top unscrews with a quick twist of the wrist.
It's roughly the size of a banana and sturdy enough to toss into a haversack ahead of a weekend's gaming.