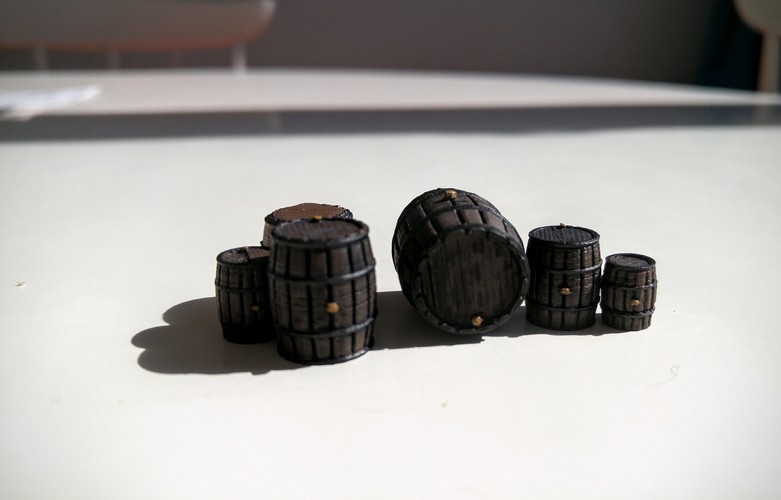 The wooden barrels kit. The kit that contains 5 wooden barrels in 1:60 scale:
- A Wine Rundlet of 70 lt (18 US gallons)
-A British Ale Barrel of 160 lt (43 US gallons)
-A Tobacco Hogshead of 275 lt (70 US gallons)
-A Port Pipe of 650 lt (172 US gallons)
-And finally a big Beer Tun of 982 lt (250 US gallons)
These barrels will definitively come alive in your table top games. Use them for enhance realism around houses, urban scenarios, farms, ports and markets. 
Perfect for Warhammer, Warmachines, Hordes, Warhammer 40K, Iron Kingdoms and other minitures wargames or to complement terrains
Made for 30mm and 28mm wargaming figurines. These barrels were measured and made to scale of their original volumens
wooden_barrels_comparison.stl
4.94 MB