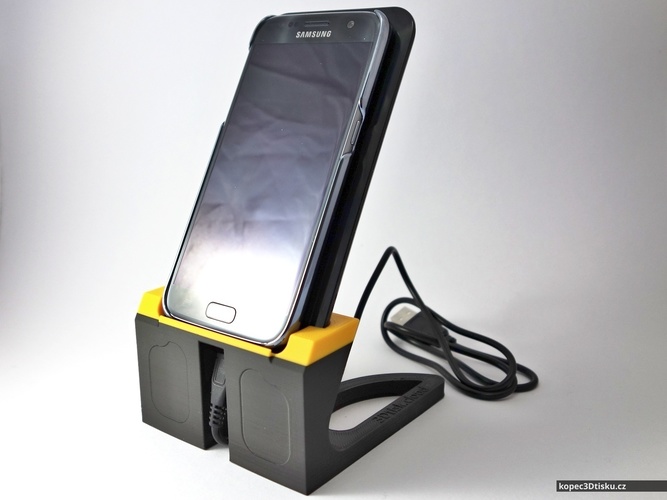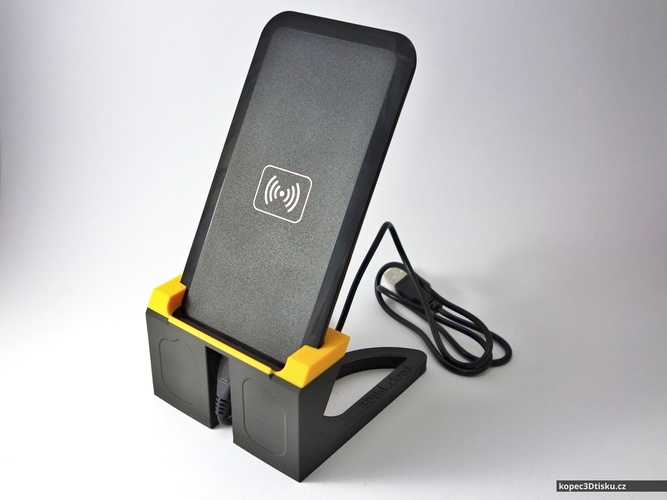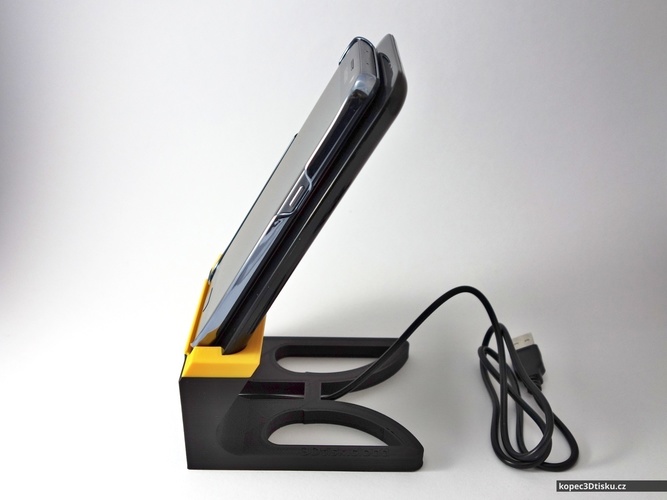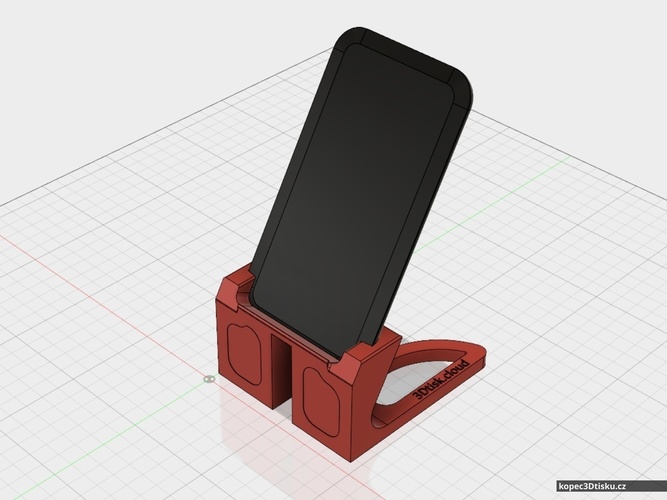 Massive legs for stability on the desktop, central area for the USB connector, high enough for USB wire flexion (Qi connector).
Qi charging is a convenient way how to charge your Samsung Galaxy S7 without fighting with cables every time. This very stable stand is designed for cheap, but sufficient Qi charger (for $8 at www.dx.com/p/universal-qi-wireless-charger-for-ce... and S7 (optionaly) in original Clear Cover case (expensive, but very handy one).
Note: Stand doesn't work without mentioned Qi charger. Phone is only freely laid.
Printing: No need of supports, if your 3D printer is well calibrated against loose bridges and overhangs.
Tip: If your table surface is sliding too much, use self-adhesive antiskid pads on the bottom surface of the holder. But stand should work without them.
Galaxy S7 Qi holder V3.stl
785 KB