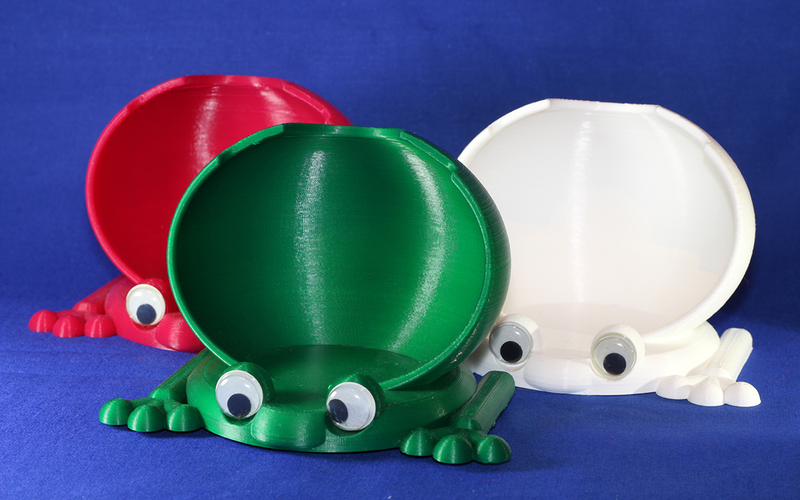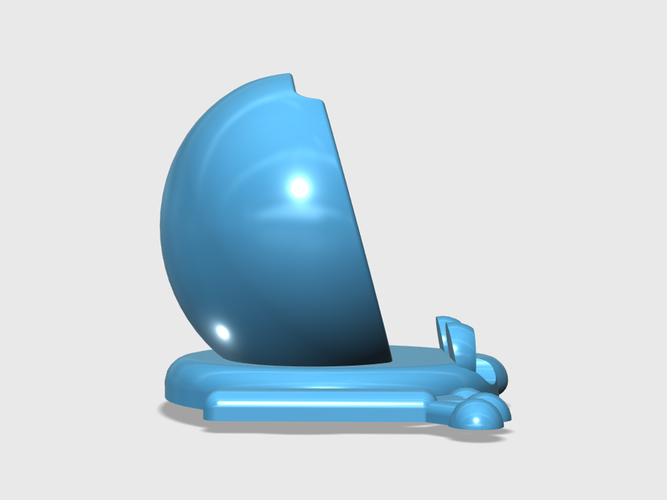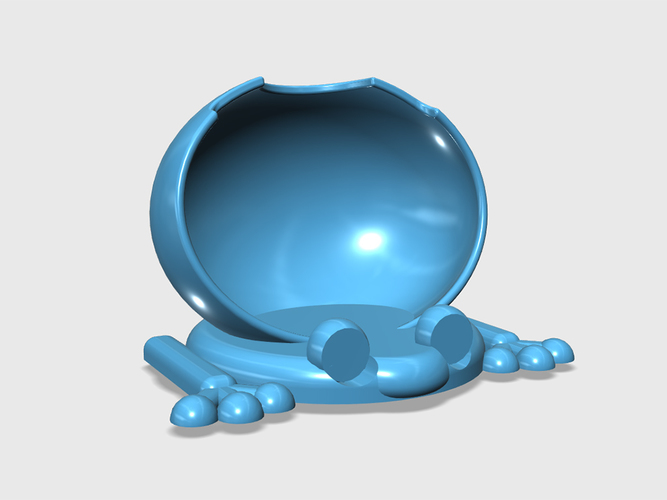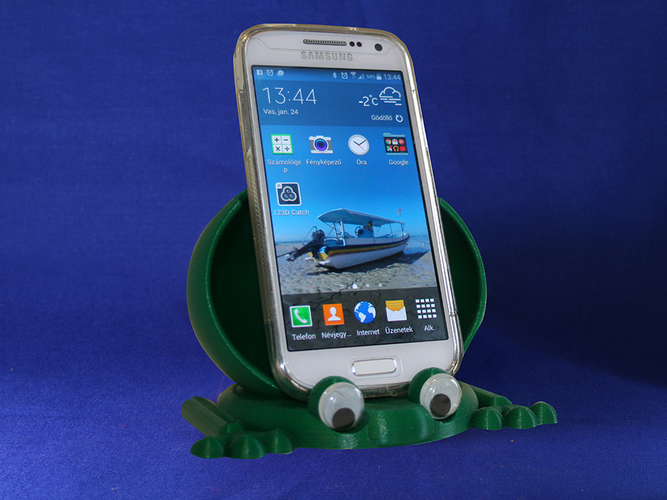 I am a cute frog for you. I Provide you with a bit louder handsfree calls without any additional power. Furthermore I hold your phone during calling, charging or watching movies. Could I be your new friend? 
You have to glue the frog's eyes after the printing. The eyes are not  3D printed.
The frog is made of PLA.
frogphone_holder.stl
11.8 MB