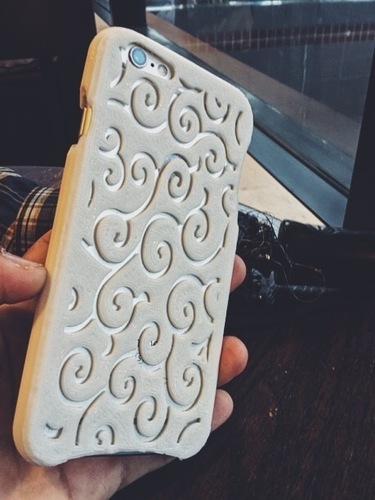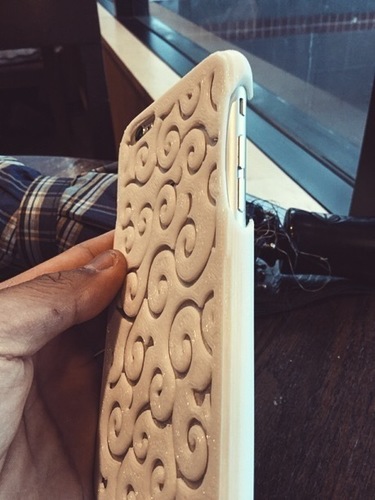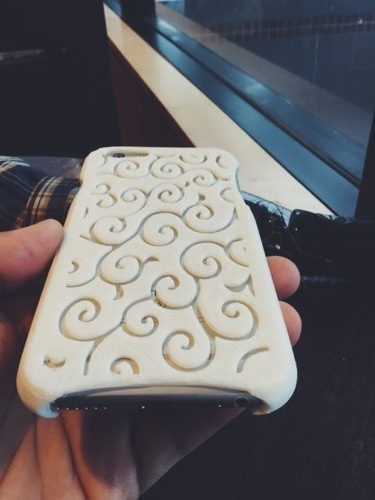 No Prints Yet

Be the first to upload a Print for this Design!
I used a Chinese Cloud Pattern that I found on a silk shirt to create an artistic print for the iPhone 6/s. 
Note: I recommend increasing the infill settings at 100% to increase the strength of the iPhone case.
-----My Configurations Settings-----
Slicer: MatterControl
Printer: Wanhao Duplicator I3
infill setting: 100%
Layer Height: 0.1mm (0.2mm look looks okay as well.)
Raft: Yes (but not recommended)
Print ETA Time: 4 Hours 22 Minutes
HeatBed: yes (not recommended )
Sanding: Yes (if you are using PLA & ABS)
Printer Speed: 40mm/s (I recommend something slower so that the curves extrude correctly and accurately )
--- Support 3D Creator ---
If you would like to help me create more cool things and remake stuff, or buy me coffee that would fuel my creativity to do so, you can by clicking here . 
chinese_smoke_design_-_iphone_6s_case.stl
1.34 MB