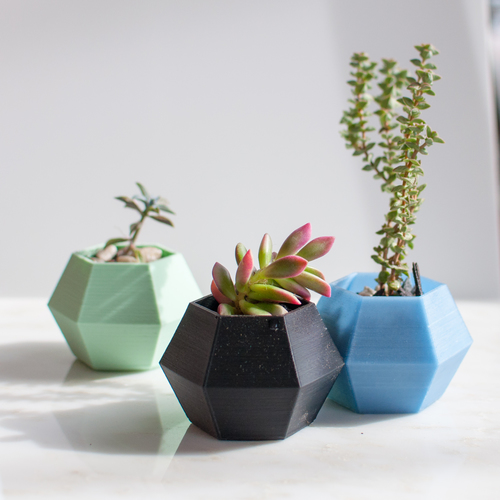 Small geometric planter for holding succulents and small desk plants. This planter can be placed in multiples to create a small succulent garden, or can also be used as desktop organizer to hold paper clips or SD cards. Designed for 3D printing with Autodesk Inventor Fusion.
This planter is still a work in progress, I'll be adding a version without a drain hole shortly.
Please note, this item is available to be printed through a Creative Commons, Attribution, Non-commercial license. If you would like to use or license this model for commercial use, please contact me through thingiverse or wearableplanter.com.