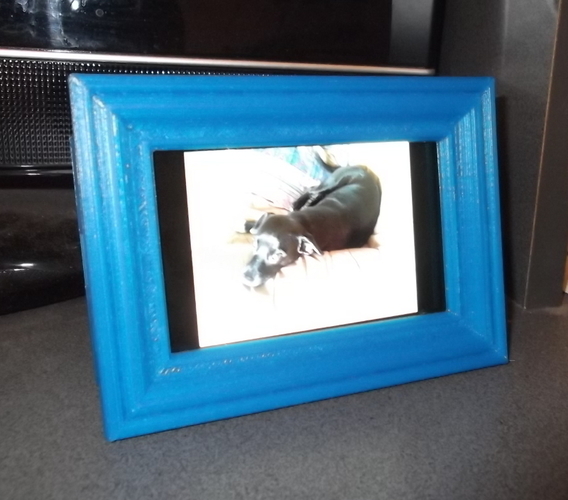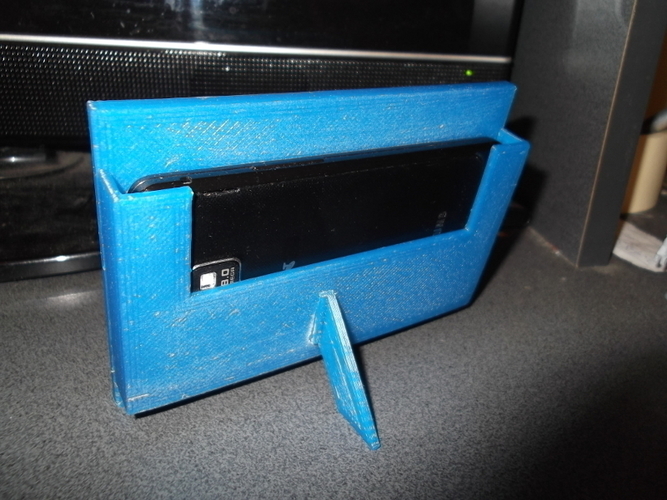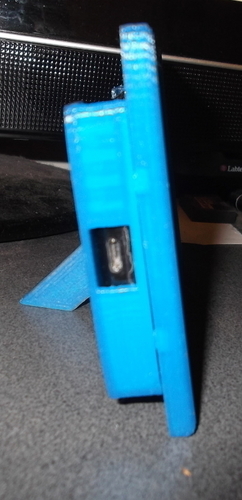 If you have a mobile phone that is not being used anymore you can turn it into a digital picture frame with this print. It's designed to look like the molding found on most picture frames and has a holder for the phone with access to the USB for a charger.
To stop the display from turning off I found a free app called Stay Alive. It works fine and will keep the screen on so you don't have to keep swiping to see the picture.
There are two sizes. One is for a Samsung Galaxy 2 (my phone) and the other will take a phone up to 140mm x 74 x 12.
You could use Meshmixer to scale the files to suit the phone you have.
A few drops of glue will be needed to hold the stand to the back.
I printed at 0.3 layers, 40% infill, 3 perimeters. no support.
Would look good if printed with one of the wood filaments available now.
frame-1-bigger.stl
912 KB
frame-1-back-bigger.stl
13.5 KB