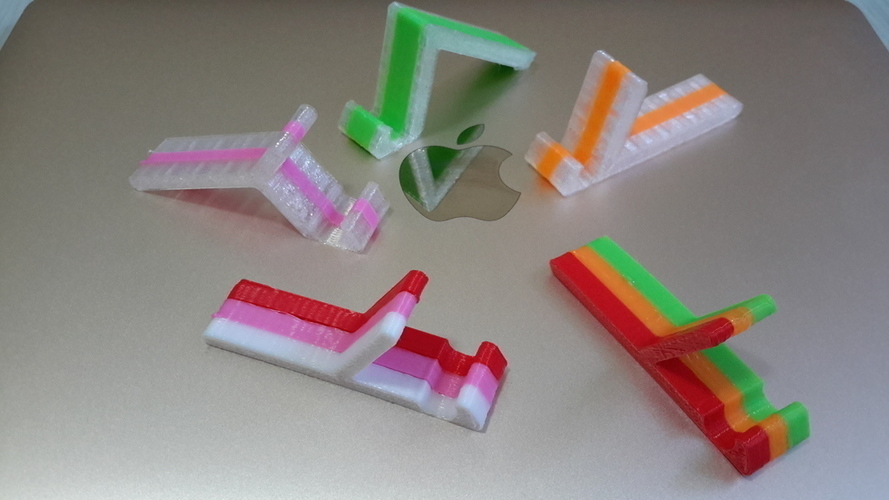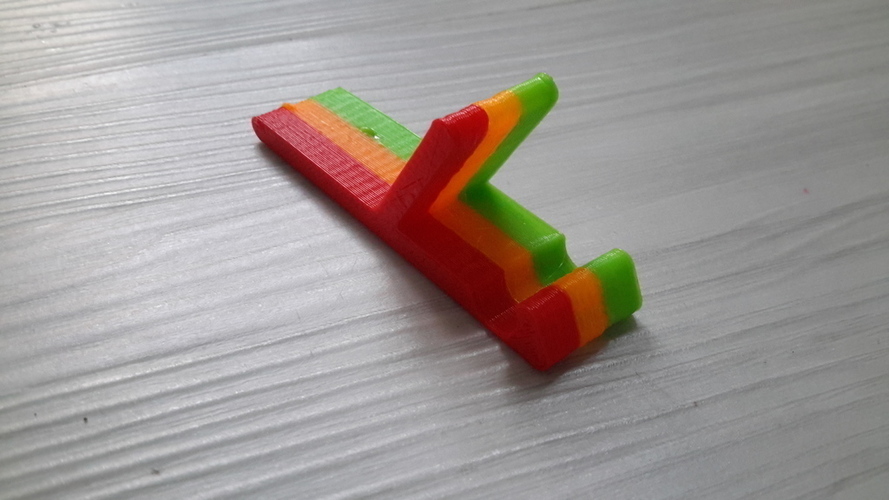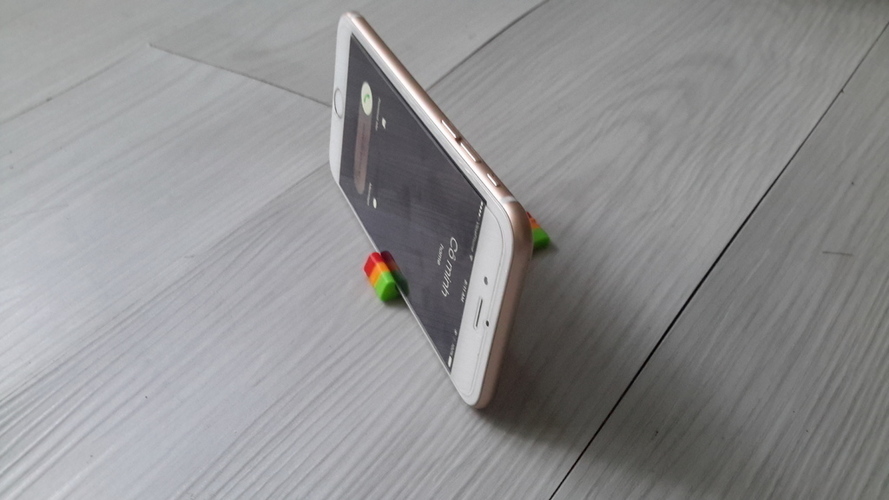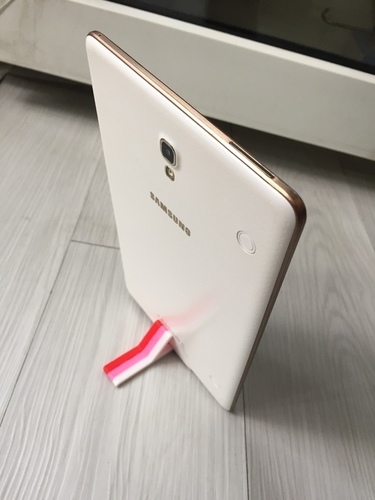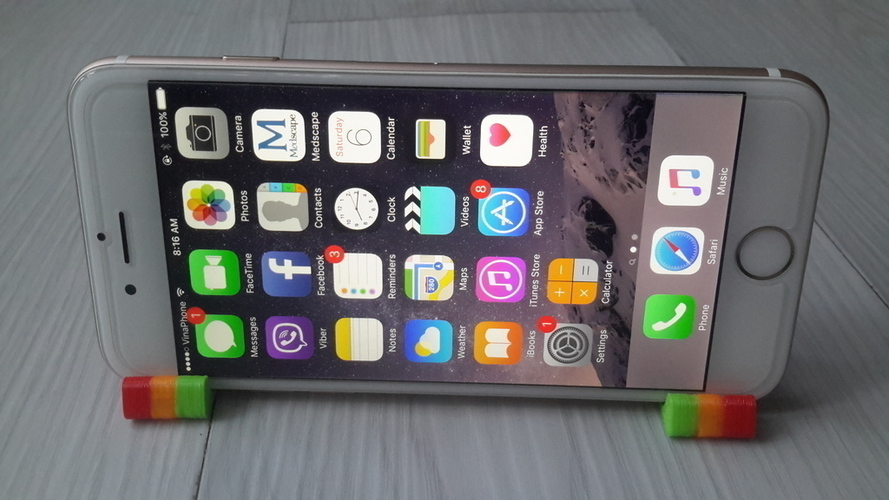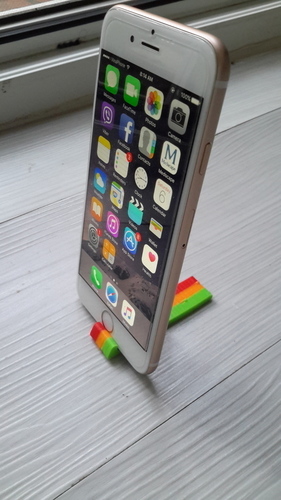 Holder/stand/dock for ipad, iphone, other tablets & smart phones, which allow viewing tablet / phone screen hand-free. 
The default model was tested with iPhone 6 / iPhone 6s, iPhone 5 / iPhone 5s, iPad Air, iPad Air 2, Samsung Tab S, Sony Xperia, in landscape and portrait modes. The customised "strawberry", "orange" and "kiwi" are also tested with iPhone 6, iPad Air 2 and Samsung Tab S. 
To make multiple colored stripes, I paused the printing at the right layer, changed the filament with different color, then continued, then repeated again for other color(s). For example, if printing with 0.3mm layer thickness for default model, there would be 54 layers to be printed; I changed the filaments at the end of layer 18 and layer 36 to make three colored stripes.
ipad_strawberry.stl
145 KB