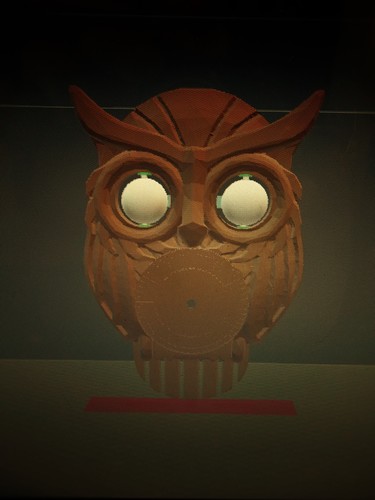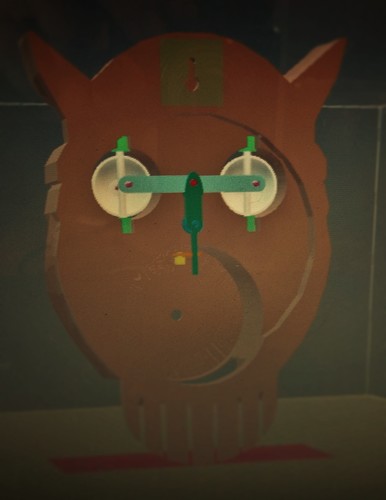 I wanted an owl clock with moving eyes, so I designed one.
I used this ring model as my base design
 http://www.thingiverse.com/thing:381615
You will need a battery powered clock with a pendulum 
( or just glue the eyes in place for a clock without a pendulum)
This model is sized for a clock with a minute hand measuring 53mm
I tried uploading a .3df file showing all the pieces in place and colour coded, but it's not a format that's accepted.
Post Script: It was brought to my attention that some people had problems printing this model, so I uploaded a repaired version labelled "Owl Clock revised"
OWL_CLOCKrevised.stl
6.45 MB
OWL CLOCK eyes.stl
1.83 MB
OWL CLOCK pieces.stl
1.06 MB
OWL CLOCK all pieces in place.stl
8.29 MB