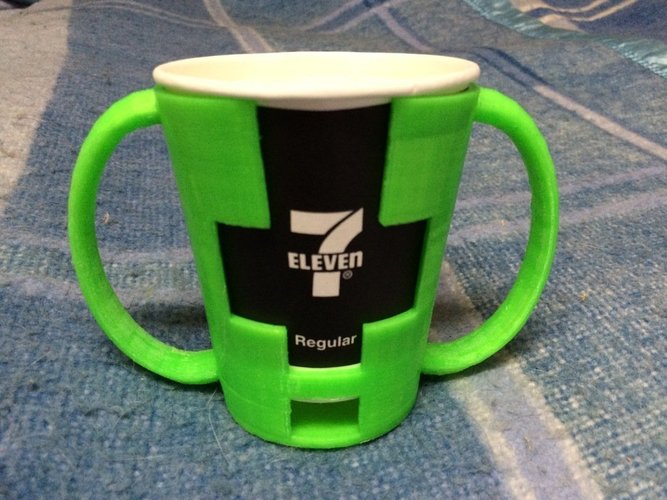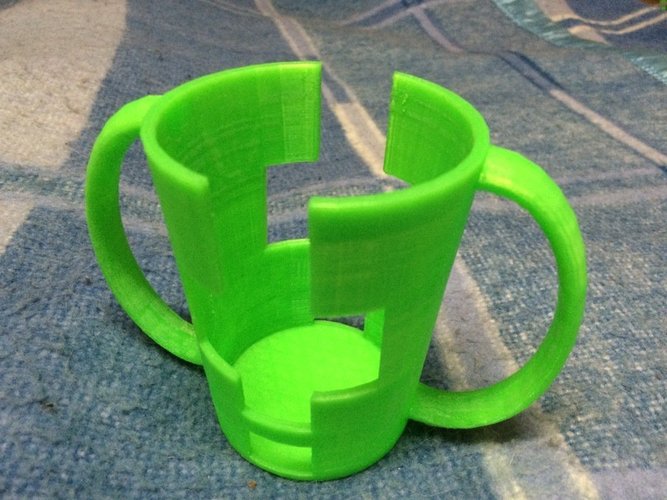 SummaryHand Assist Cup Holder with two large handles enabling ease of pick up & much greater control when drinking. Printed at 120% will fit a large 7/11 coffee cup... 
Settings
Rafts: Doesn't Matter Supports: Yes Resolution: .2 Infill: 20 Notes: Not many supports needed, prints easy.
Don't Skimp on the infill, this is only a demo at 20% infill, make it strong!
Designed around the observation of Old Mate, trying to drink with hands full of Osteo.
All Donations will be given to our local Access Mobility Center...
Thank you for downloading!
hand_assist_cup_holder_-_tapered_variant.stl
111 KB