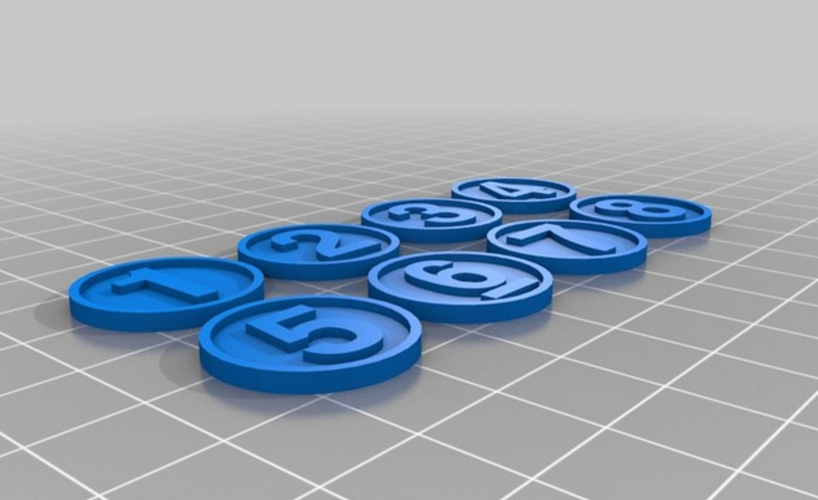 No Prints Yet

Be the first to upload a Print for this Design!
Tokens and  markers for the game Scrap World. Find all the rules and a playtest version of the game at: http://makergames.net/scrap-world/
Set on the war torn planet of Terram, Scrap World is a fast-paced skirmish game for 2-4 players that plays in about an hour. It offers a unique blend of customization, resource management, tactical strategy, and luck.
Each player commands a small team of archaic battlesuits left behind after the Great House Wars. Players will fight to defend their people and bring honor to their clans.
RackMultipart20160102-546-movf60.zip/activation_markers.stl
170 KB
RackMultipart20160102-546-movf60.zip/damage.stl
22.3 KB
RackMultipart20160102-546-movf60.zip/damage_3.stl
32.5 KB
RackMultipart20160102-546-movf60.zip/energy.stl
13.8 KB
RackMultipart20160102-546-movf60.zip/initiative_tokens.stl
111 KB
RackMultipart20160102-546-movf60.zip/minus_1_token.stl
24.7 KB
RackMultipart20160102-546-movf60.zip/minus_2_token.stl
29.6 KB
RackMultipart20160102-546-movf60.zip/plus_1_token.stl
24.8 KB
RackMultipart20160102-546-movf60.zip/plus_2_token.stl
30.9 KB