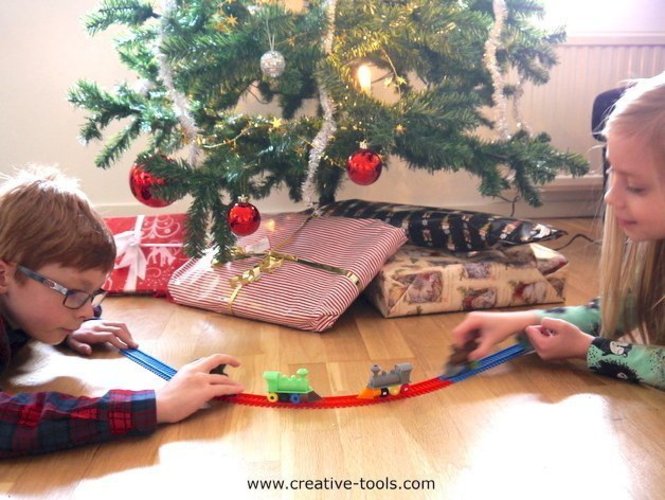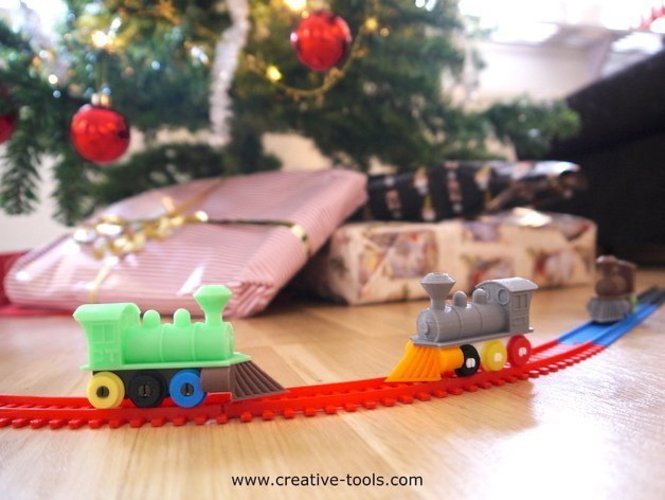 No Prints Yet

Be the first to upload a Print for this Design!
This is a classic christmas gift, a toy train with train tracks.
With the freedom of 3D-printing there´s no end to how you can make your own railway. 3D-print as many tracks and locomotives as you like and build your own railroad. Even though this is a toy train set the track size folows the standard size for H0 trains (1:87).
Note that we included dualprint versions of the strait and curved tracks. This makes it possible to print the sleepers in one colour and the rails in a different colour.
With 2015 coming to an end with this release we want to thank all of you that have encouraged us to release designs and come up with new ideas for future projects.
Merry christmas and a happy new 3D-printing year!
By 
CreativeTools
CT_Train_Curved_Tracks_dualprint_sleepers_by_CT3D.xyz.stl
510 KB
CT_Train_Straight_Tracks_by_CT3D.xyz_1.stl
92.3 KB
CT_Train_Strait_Tracks_dualprint_sleepers_by_CT3D.xyz.stl
140 KB
Plow_CT_Train_by_CT3D.xyz.stl
489 KB
Chassie_CT_Train_by_CT3D.xyz.stl
694 KB
Body_CT_Train_by_CT3D.xyz.stl
1.18 MB
CT_Train_Curved_Tracks_dualprint_rails_by_CT3D.xyz.stl
85.4 KB
CT_Train_Strait_Tracks_dualprint_rails_by_CT3D.xyz.stl
115 KB
Wheel_CT_Train_by_CT3D.xyz.stl
428 KB
CT_Train_Curved_Tracks_by_CT3D.xyz_1.stl
446 KB
CT_Train_Curved_Tracks_by_CT3D.xyz.stl
446 KB
CT_Train_Straight_Tracks_by_CT3D.xyz.stl
92.3 KB