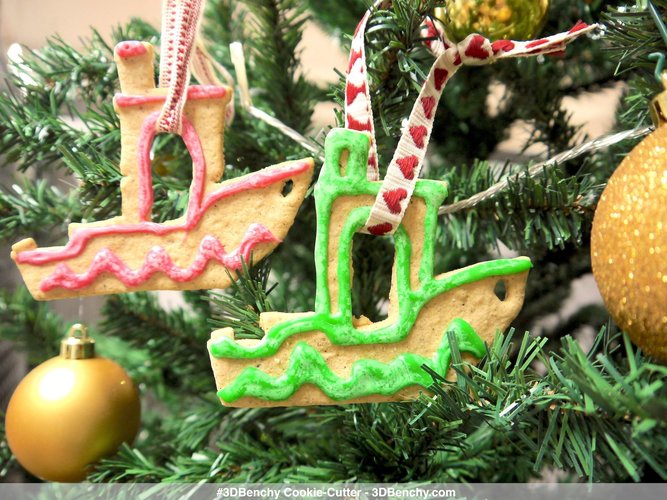 #3DBenchy takes benchmarking to yet another level... cookies!
As a visual aid the #3DBenchy cookie cutter will help you determine if you have used to much cookie dough, to little or if it´s simply just perfect!
Either way if you put some icing on top and let it dry you can get back to 3D printing!
The #3DBenchy team at CreativeTools wishes you all a Merry Christmas!
By Creative Tools
Home - Things - #3DBenchy - GooglePlus - Twitter - Facebook - Youtube - Instructables - Instagram - Pinterest - Flickr - Vimeo - LinkedIn
#3DBenchy Cookie-Cutter - 3DBenchy.com.stl
506 KB