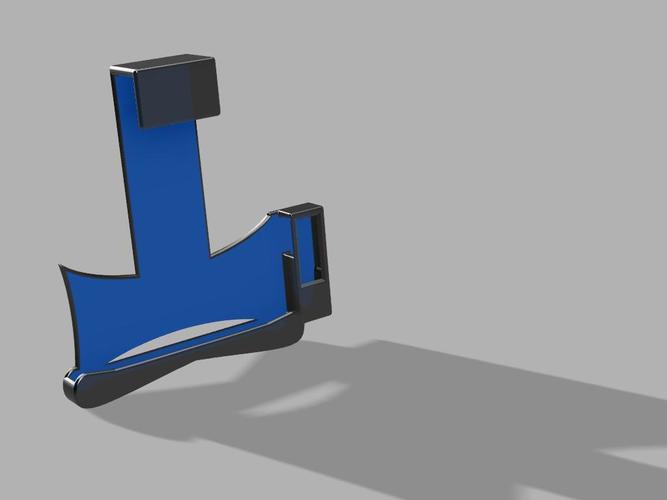 This was a quick design done on Autodesk Fusion 360. It's a Through-the-Glass iPhone6 shower caddy.
For those who want to watch their news, Netflix, Hulu or YouTube content while in the shower,.... then here you go.
This was made with the idea of being able to watch videos through the glass of a shower, while also directing the speaker from the side, towards the shower glass as well. This is not a super optimal way to watch videos, but watching videos on your iPhone while showering in general isn't either.     ;-)
This may work for you if your top shower rail is 24mm thick or less.
This caddy was designed to fit an iPhone6 with a case. It fits a flexible 3D printed iPhone6 case. I haven't tested any other iPhone6 cases, but others may work as well if they're 11.25mm or thinner.
Disclaimer: This is NOT meant to hang inside of your shower. Print with an adequate amount of infill so the hanger is strong enough to trust putting your iPhone6 in it.
iphone6showercaddy.stl
747 KB