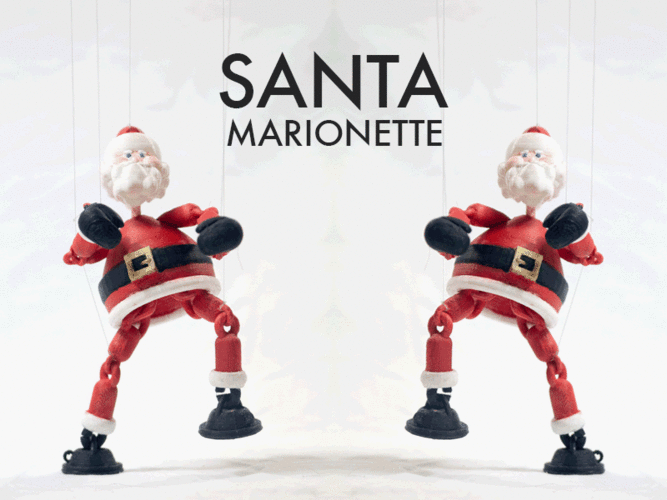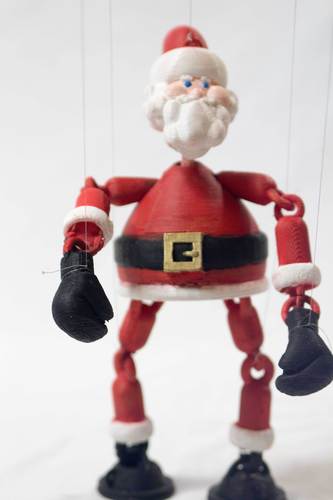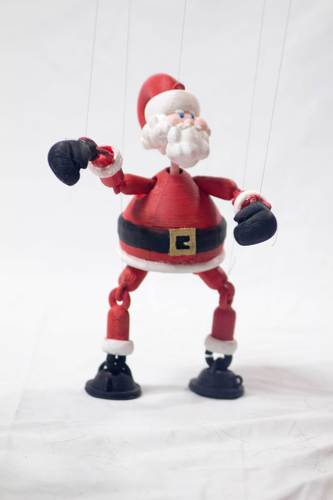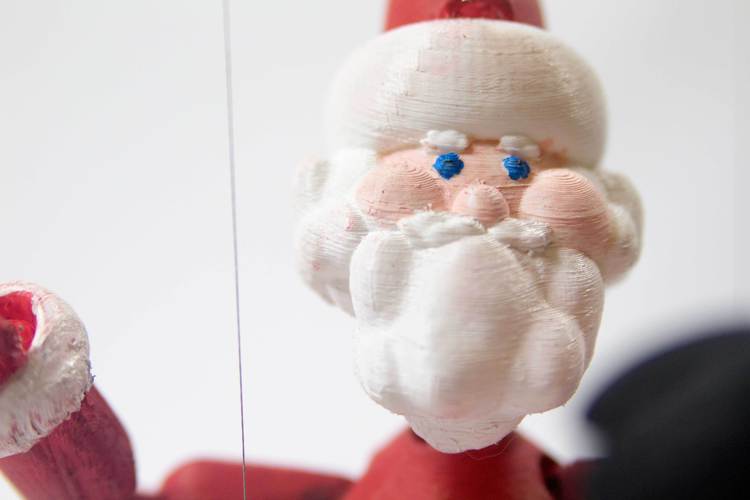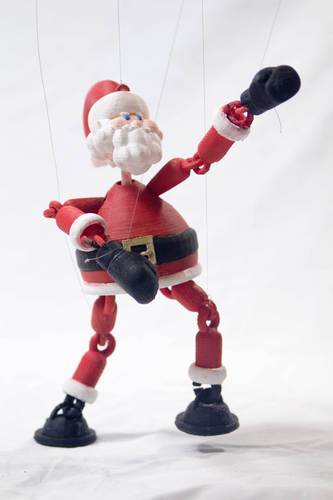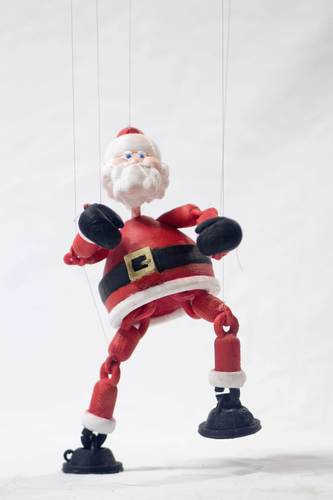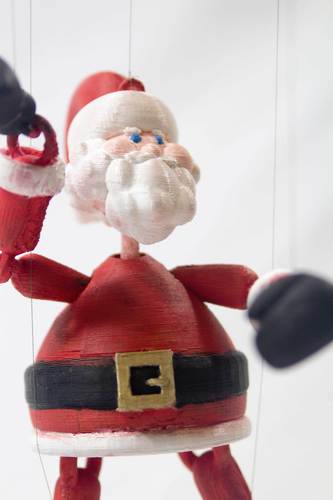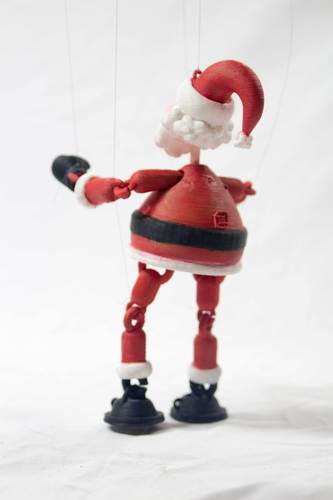 No Prints Yet

Be the first to upload a Print for this Design!
Santa Marionette Puppet that dances: 
https://youtu.be/70cQzrWbXo4
Add  1.75 PLA to his neck and shoulders, strings to his loops & pennies inside his feet for fun. A work in progress...Still working on the joints. Right now,  I put the pieces in the oven at 400(F) for 1 min so the loops with the gaps get soft and moveable...then connect the joints and let them re-harden. 
(Please use adult supervision if using the oven.)
L_LowerArm_fixed.stl
270 KB
R_LowerArm_fixed.stl
290 KB
R_UpperArm_fixed.stl
154 KB
L_UpperArm_fixed.stl
152 KB
R_Glove_fixed.stl
4.65 MB
L_Glove_fixed.stl
4.65 MB
L_Leg_Lower_fixed.stl
272 KB
L_Leg_Upper_fixed.stl
209 KB
R_Leg_Lower_fixed.stl
272 KB
R_Leg_Upper_fixed.stl
209 KB
HANDLE_CROSSBAR_fixed.stl
429 KB
HANDLE_FOOTBAR_fixed.stl
170 KB
HANDLE_HEAD LOOP_fixed.stl
63.4 KB