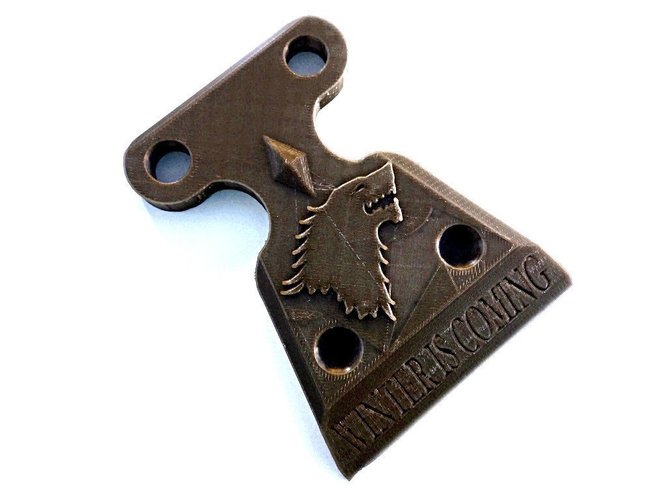 Winter is coming - so let´s print your own stark ice scrapper and fight against the ice on your windshield.
In case of wildlings or white walkers you can also use it for self defence, but do no harm to other people please.
Have fun!
Winter ist coming - also höchste Zeit Dir Deinen eigenen Stark Eiskratzer zu drucken um den Kampf gegen das Eis auf Deiner Windschutzscheibe aufzunehmen.
Bei Angriffen von Wildlingen oder Weißen Wanderern auch zur Selbsverteidigung zu verwenden :-)
Viel Spass damit!
Stark_Ice_Scrapper.stl
1.96 MB