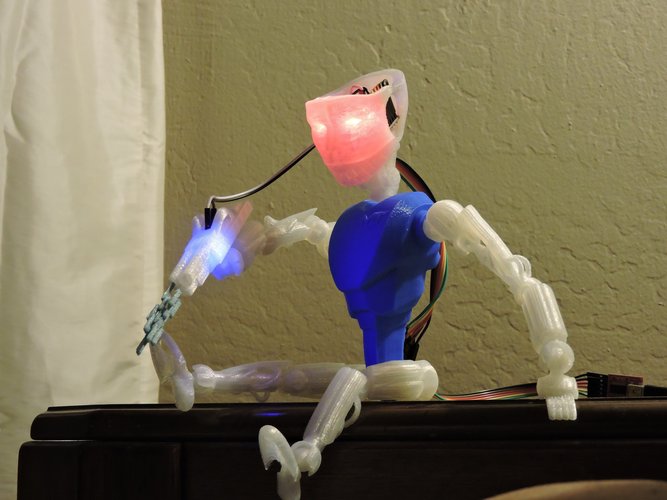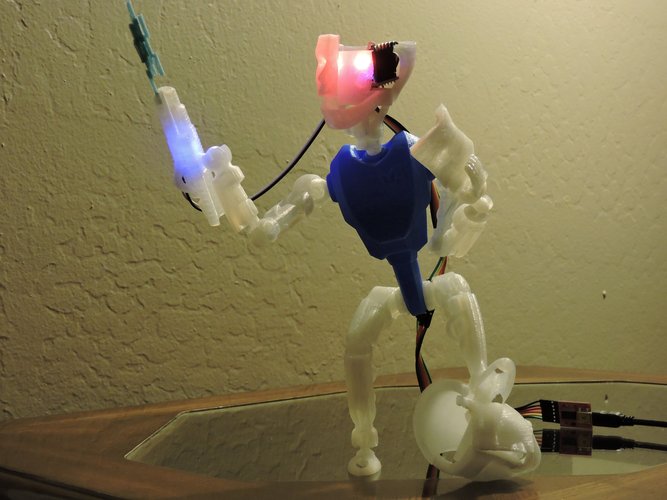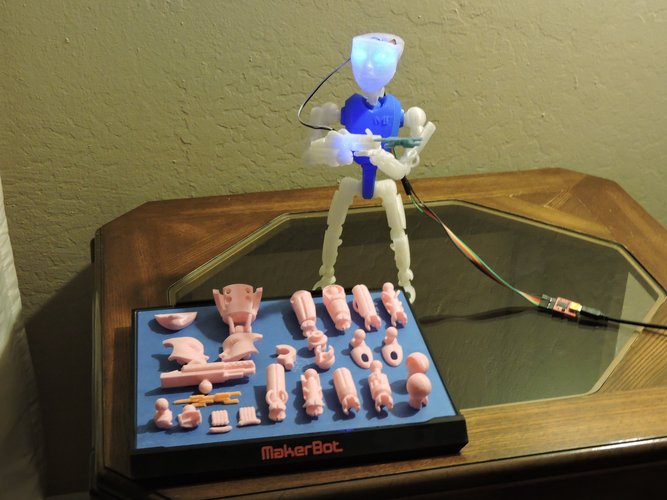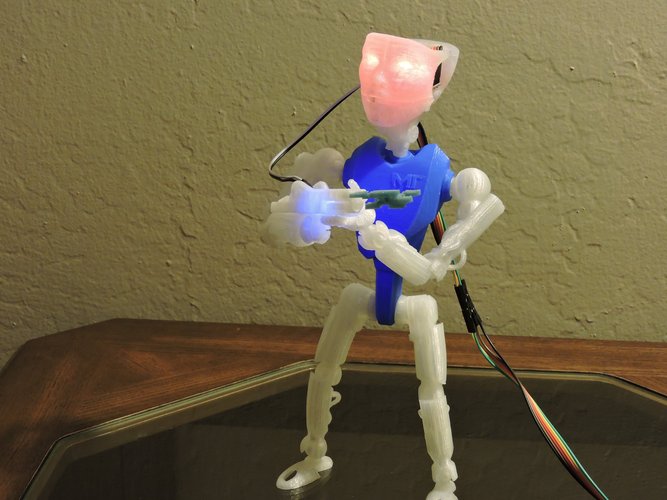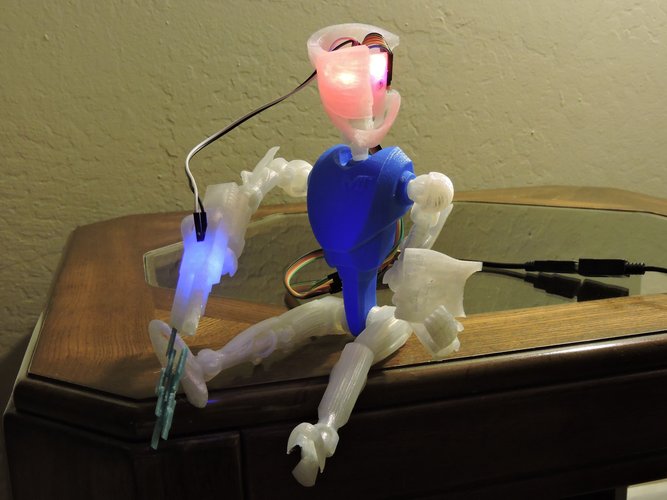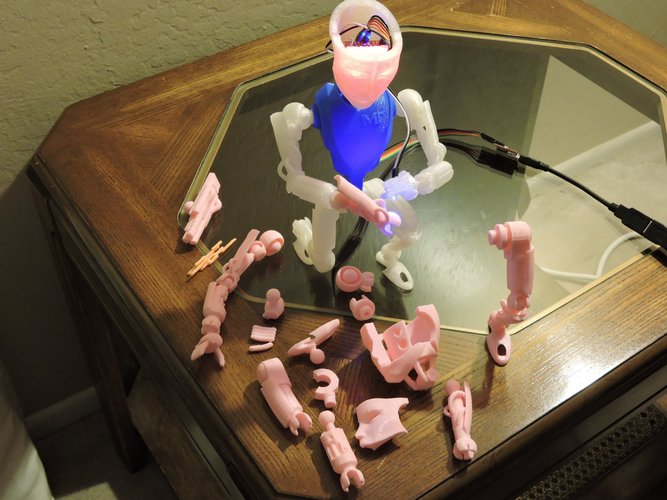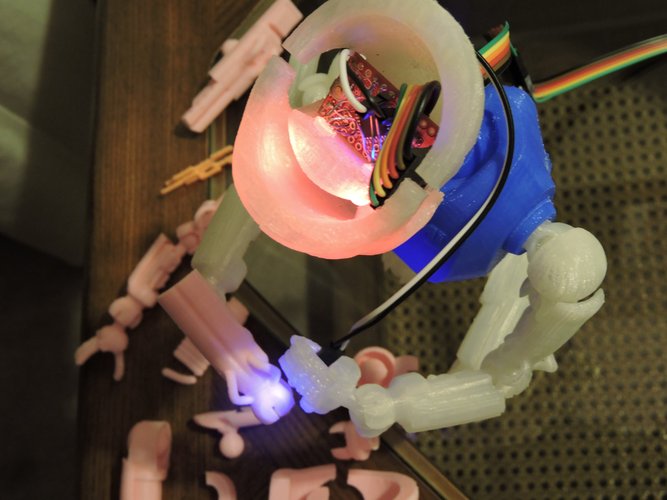 This is the MainteneTron, the first set of MakerTron C.O.R.E. attachments from Hyperplane Interactive. These 3D printed robot parts extend your favorite C.O.R.E. chassis with a programmable micro-controller brain and optional cyber-linked laser attachments for maintenance and defense operations.
The head features removable face panels for intricate repairs, a movable mouth, a complete pan/tilt neck, and room for two full-color LEDs and an Arduino Mini. Ball joints throughout the legs, arms, and hands offer the most natural movement and range of motion in this class of robot. The included laser gun comes with realistic laser fire, perfect for blasting away alien space parasites.
Full Arduino code can be found here: http://pastebin.com/pXPpxYEs
Video: https://youtu.be/Sj7rczpjUuM
I recommend printing at 10% fill or higher.
LEG_CONNECTING_ROD.STL
1.25 KB