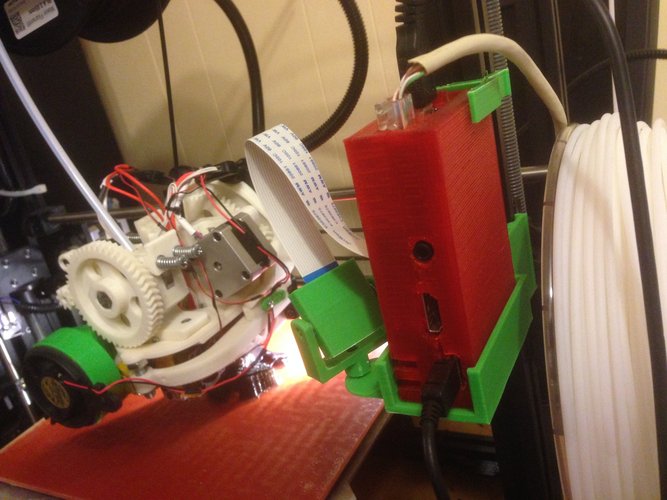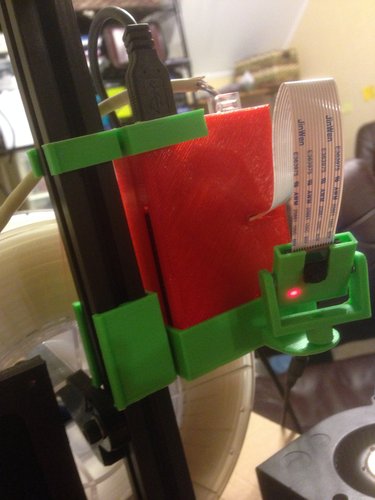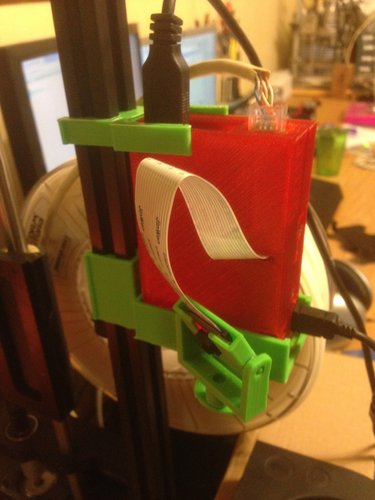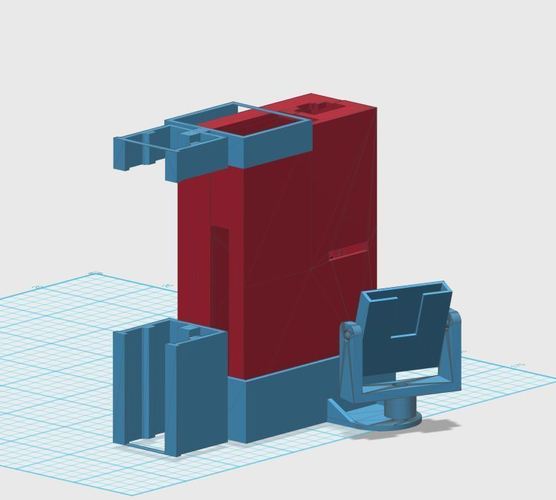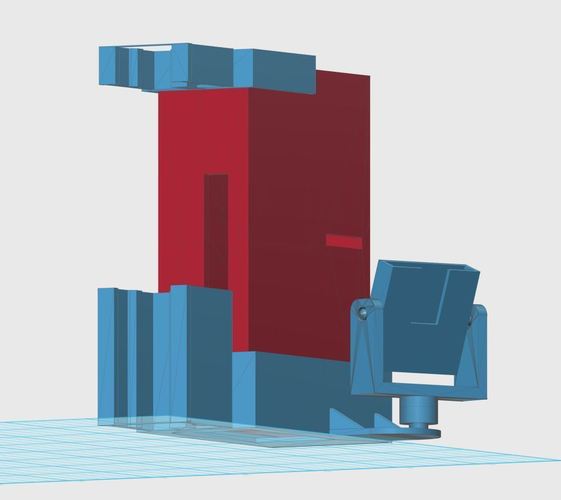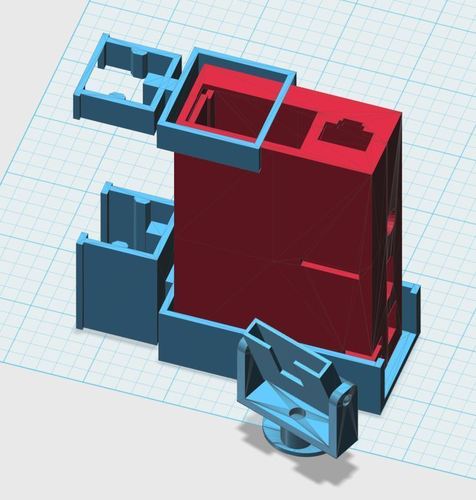 Rasberry pi and camera mount attaches to extruded aluminum used on the Taz and other 3d printers.  Camera mount swivles and tilts.  The brackets snap to the extruded aluminum structure of the printer.   Put 4 mm lock washers on either side of the camera head to give it enough tension to stay in position. The case is available here:  
http://www.thingiverse.com/thing:1074899
The software to install to your Rasberry Pi can be found here: 
https://github.com/guysoft/OctoPi
This is octoprint embedded into rasbarian.  
Alternately,  you can manually install Linux to your rasberry pi, and then install octoprint.    You can find octoprint here: 
I use Cura to slice my print jobs, and then upload them to octoprint on the rasberry pi.  From the web interface I can completely control and monitor my printer. 
Camera holder_combined.stl
29.2 KB