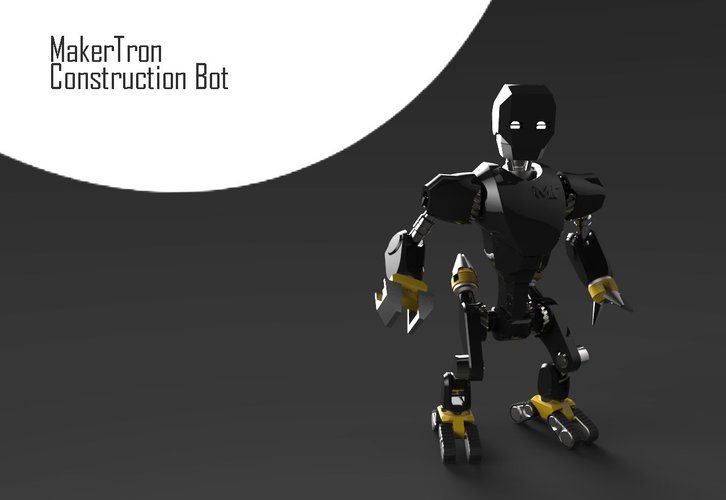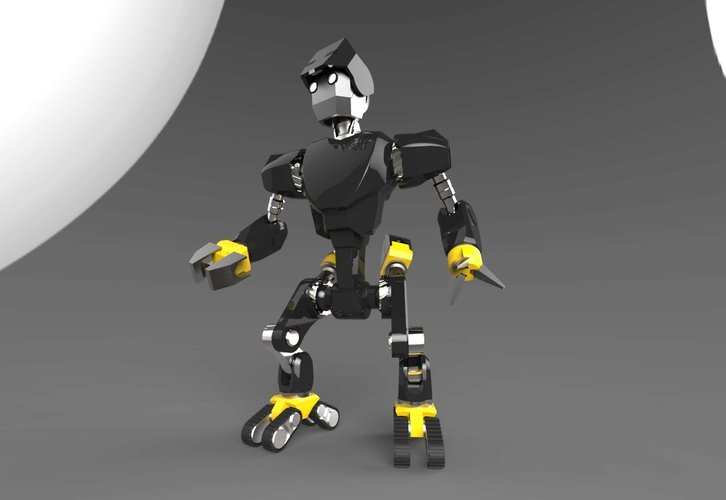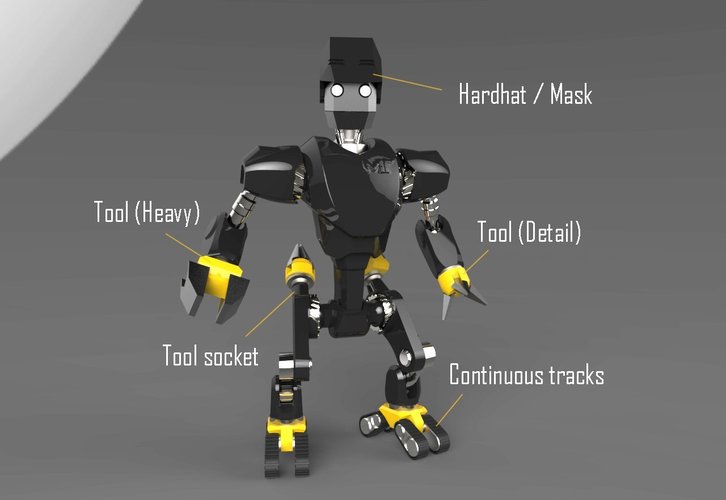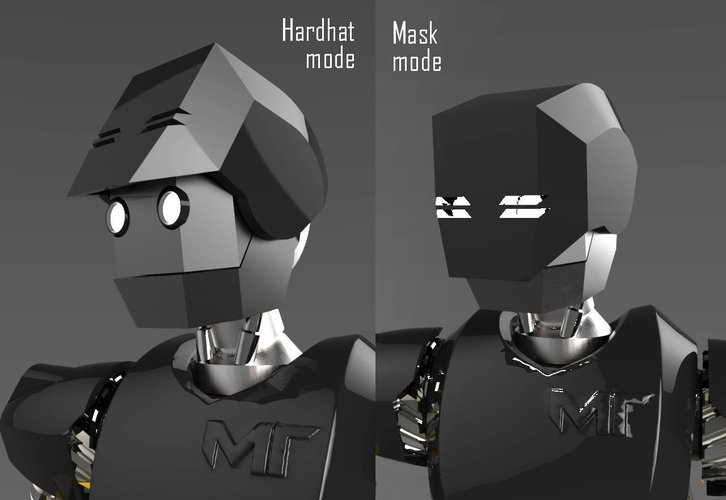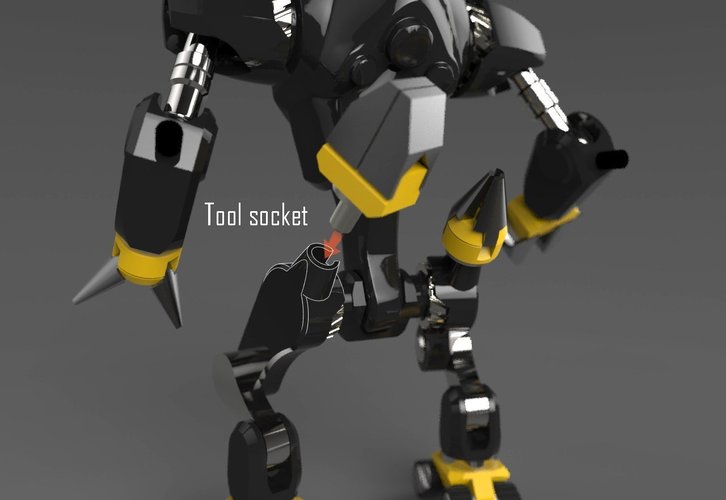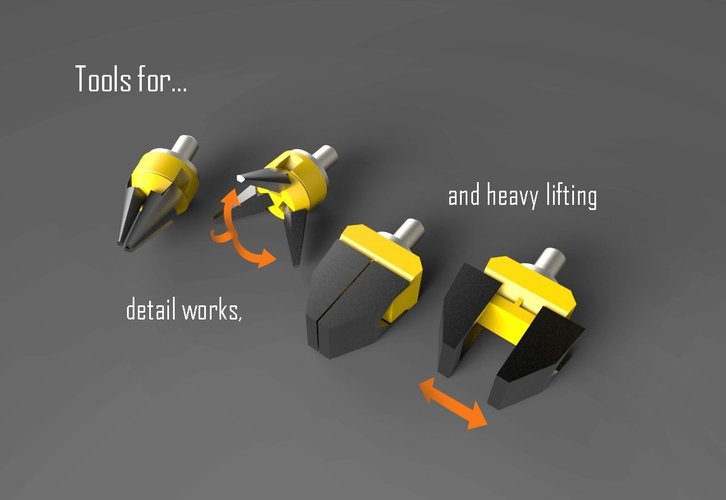 No Prints Yet

Be the first to upload a Print for this Design!
Construction Bot
Building and assembling. Anything productive.
In case of emergency, interchangeable tools may be updated, and serve other purposes.
+ Hardhat/Mask
Protects the head and converts into a welding mask
+ Interchangeable Tools
Switch to any tool for the situation
+ Tool socket
Bot can carry two more tools to the site
We all know removing bunch of support material is painful.
Construction bot is designed to be printed without/ with minimum amount of support material. 
However, if you are printing with ABS, I recommend brim (base layer) so it stays on a platform.
Printing speed - ~50mm/s
Layer - 0.2mm (recommend 0.1mm for small pieces)
Infill - ~10%
Temp. - 220c
You should be able to easily assemble the parts after printing.
*** "(x2)" at the end of files name means, you need 2 of them.
*** I designed it considering tolerance, but I have not printed it yet. I will update the result soon.
Tool1-claw(x6).STL
508 KB
Conveyor-belt(x8).STL
512 KB
Tool2-claw(x4).STL
17.8 KB
Tool1-body(x2).STL
1.66 MB
Pin-legs(pelvis).stl
39.6 KB
L-lower-arm(x2).STL
1.1 MB
Tool2-body(x2).STL
156 KB