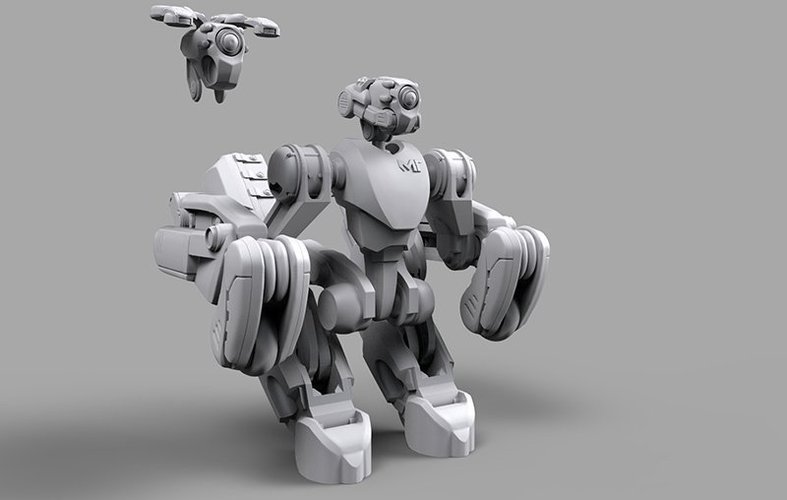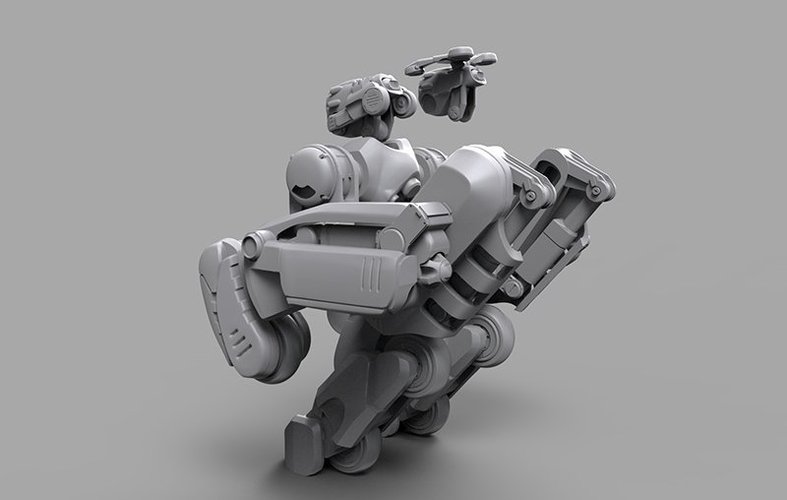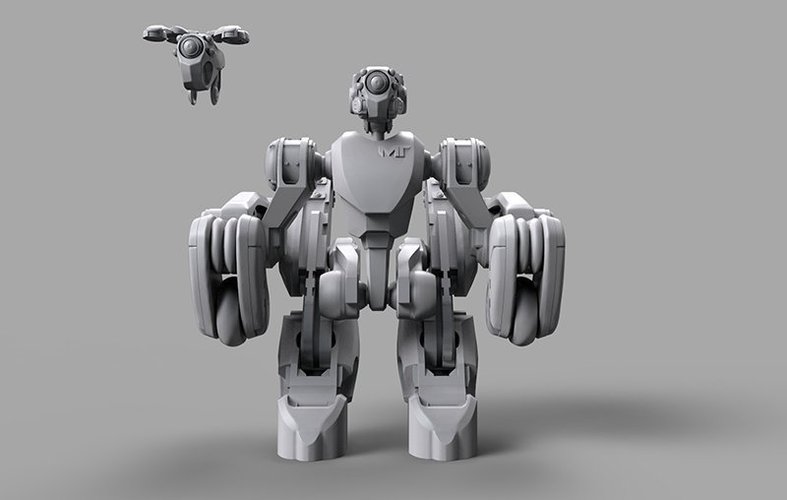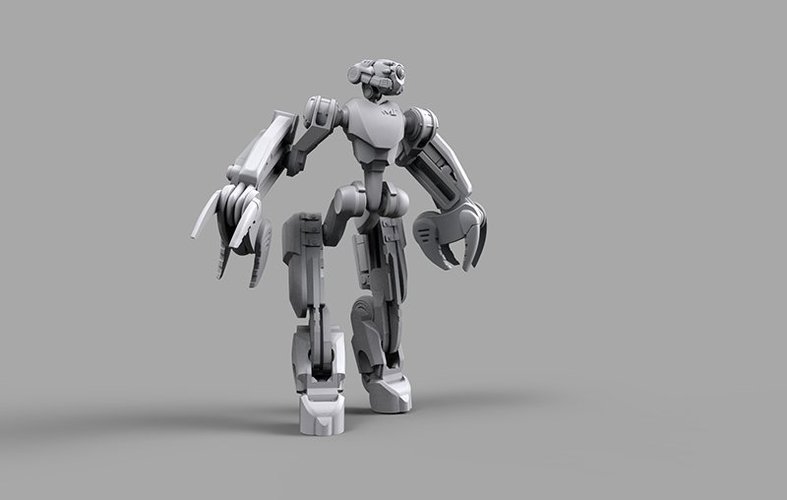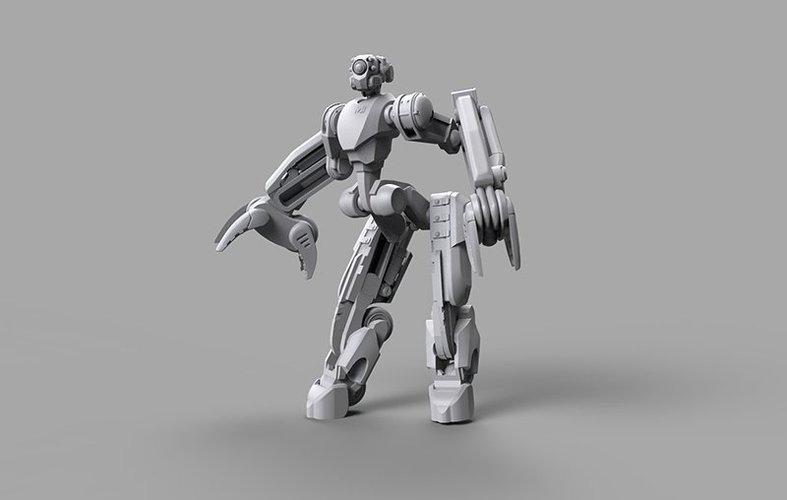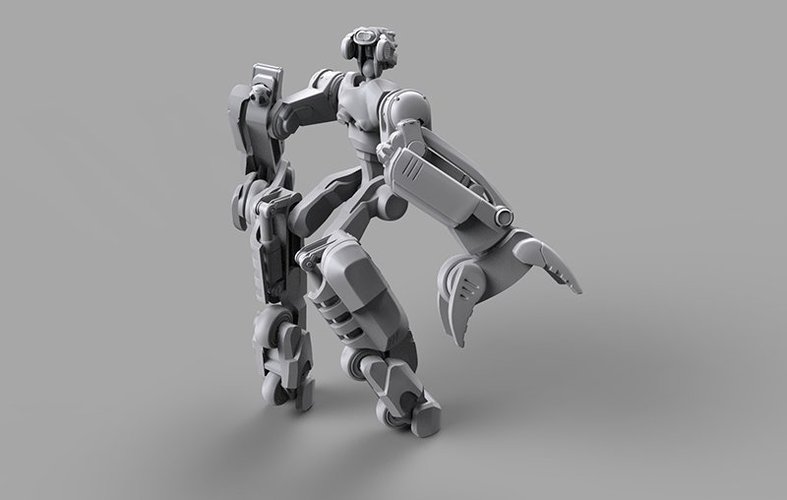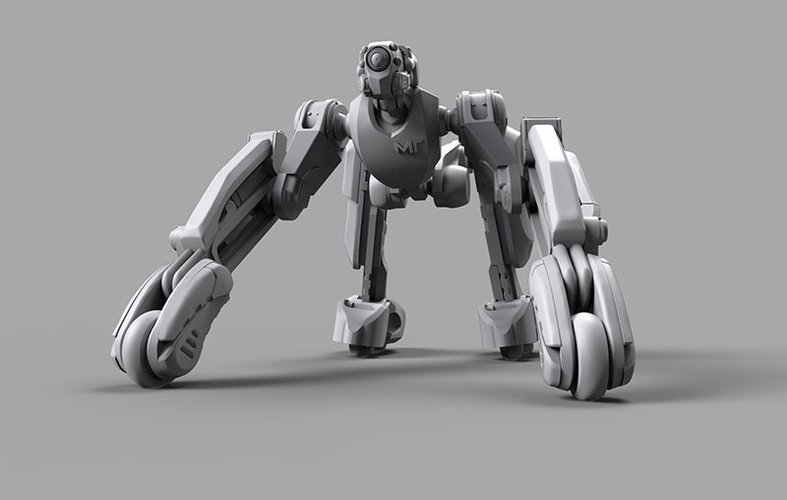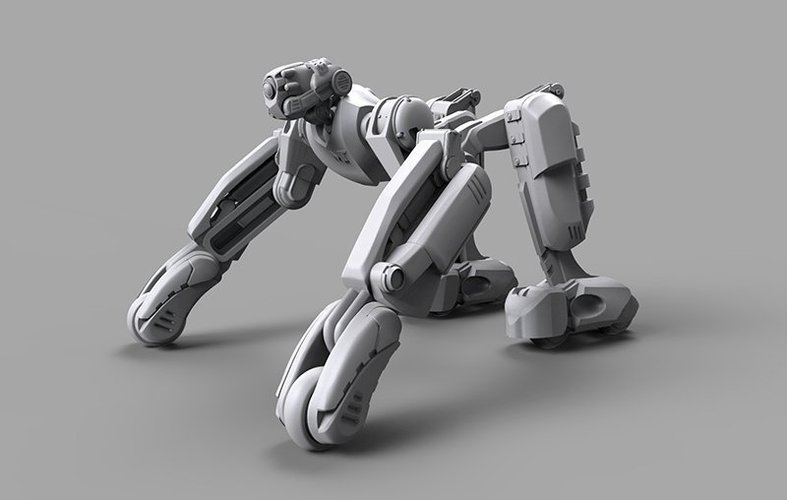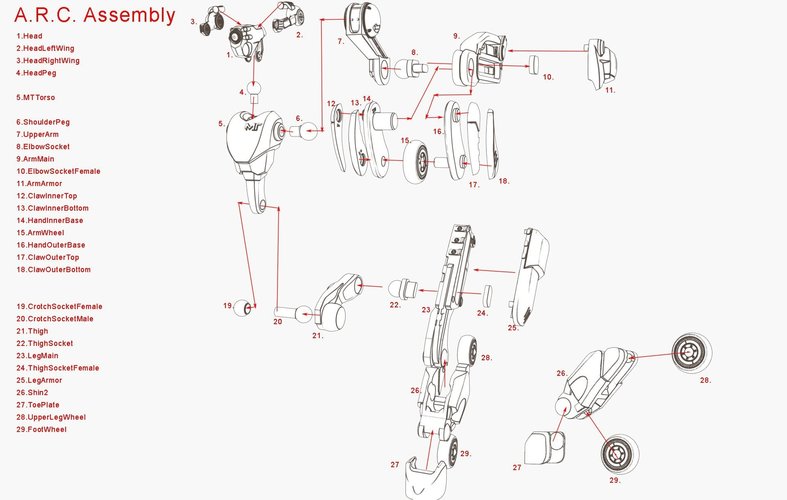 No Prints Yet

Be the first to upload a Print for this Design!
A.R.C. (Autonomous Rover Companion) is the newest generation companion for the MakerTron Race. A.R.C. 's play a multirole part in the rebuilding of the MakerTron population. They are designed to be companions like a loyal dog, and they can follow commands. They are quite capable across multiple terrains and conditions due to their adaptive configuration. There are three core configurations. They can be compact to fit into different spaces for the purposes of exploration or storage. They can fully extend their limbs for traversing more treacherous terrain or to reach high areas. They can also go into high speed mode in which they can use their wheels to quickly get over vast distances. Their head also detaches from the body and becomes an aerial drone for quick recon and exploration helping them to efficiently and quickly find resources. A.R.C. 's are thoughtful companions, they like to play and have a very curious nature. Regular MakerTrons have been known to hitch a ride on their backs at times as well.
There is some assembly required, but I added instructions on how it goes together in one of the images.  I hope you guys like it, it can do quite a few things. 
The head: is detachable and has wings which open up to function as  quad copter thrusters. 
Torso: Standard MakerTron Torso
Arms: Are fully extendable/retractable and feature hands that open into functional claws or fold up to use the built in wheels
Legs: Are fully extendable/retractable and feature feet or fold out to use the built in wheels
Aside from the head, I have included only the left arm/leg in the models. Simply print a mirrored version of the following parts to make the right hand version of these limbs:
ARM:
ShoulderPeg
UpperArm
ElbowSocketMale
ElbowSocketFemale
ArmMain
ArmArmor
ArmWheel
HandOuterBase
HandInnerBase
ClawsOuterTop
ClawsOuterBottom
ClawsInnerTop
ClawsInnerBottom
LEG:
Thigh
ThighSocketFemale
ThighSocketMale
LegMain
LegARmor
Shin2
ToePlate
UpperLegWheel
FootWheel
HandInnerBase.OBJ
14.3 MB
ThighSocketFemale.OBJ
732 KB
ClawsInnerBottom.OBJ
21.3 MB
ClawsInnerTop.OBJ
17.4 MB
ClawsOuterBottom.OBJ
21.6 MB
ClawsOuterTop.OBJ
17.6 MB
CrotchSocketFemale.OBJ
1.07 MB
CrotchSocketMale.OBJ
1.32 MB
ElbowSocketFemale.OBJ
543 KB
HandOuterBase.OBJ
1.49 MB
HeadRightWing.OBJ
1.53 MB
UpperLegWheel.OBJ
1.48 MB