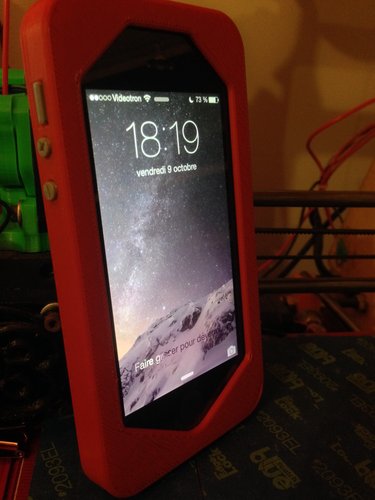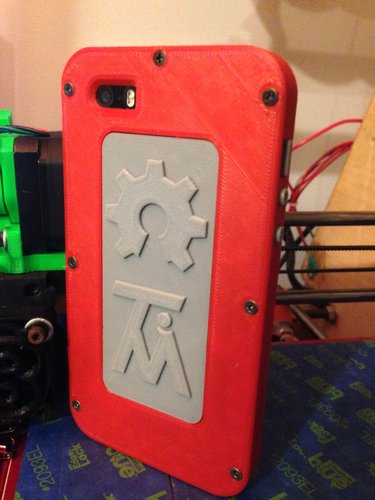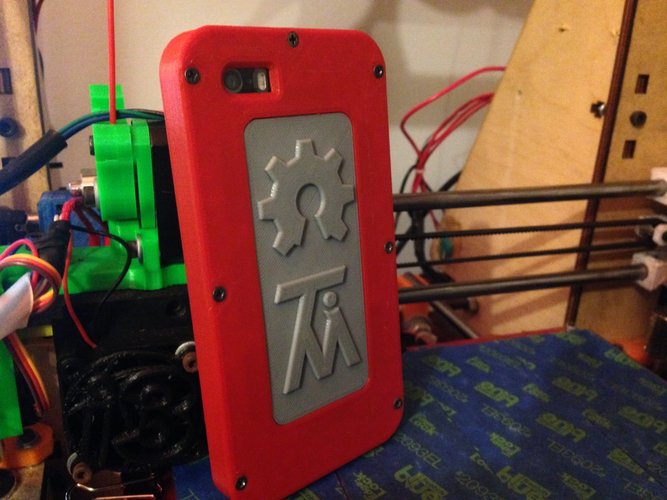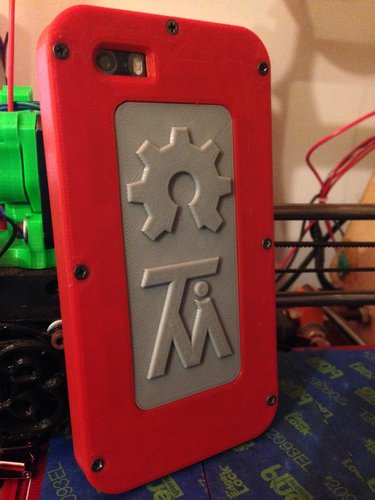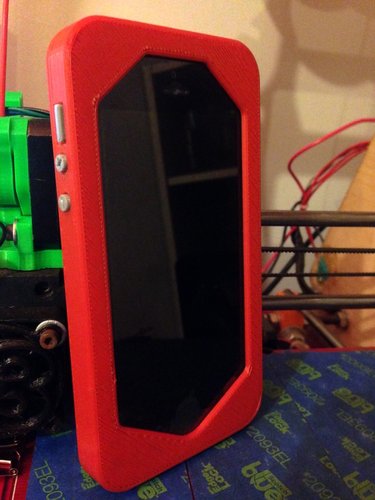 The first easy to print, full cover iPhone 5/5S case that can be found.
Clean, fresh design and full protection for your lovely iPhone that cost under 4$ to print (including plastic) and the plus to show your friend that you have a very custom case with the blank insert that you can modify to reflect you.
Printed in pla for a minimum shock damper, but could be printed with ninja flex to get really good protection.
I'm planning to make the same case with the dimension of the iPhone 5C.