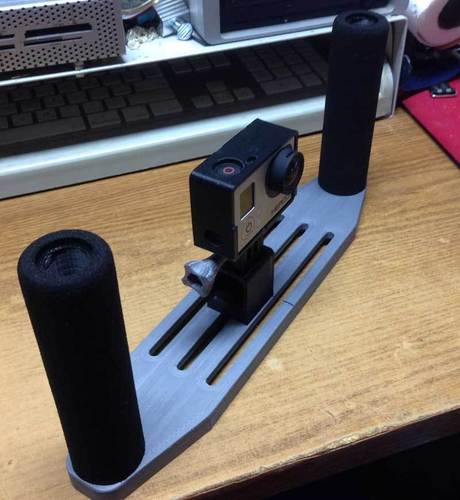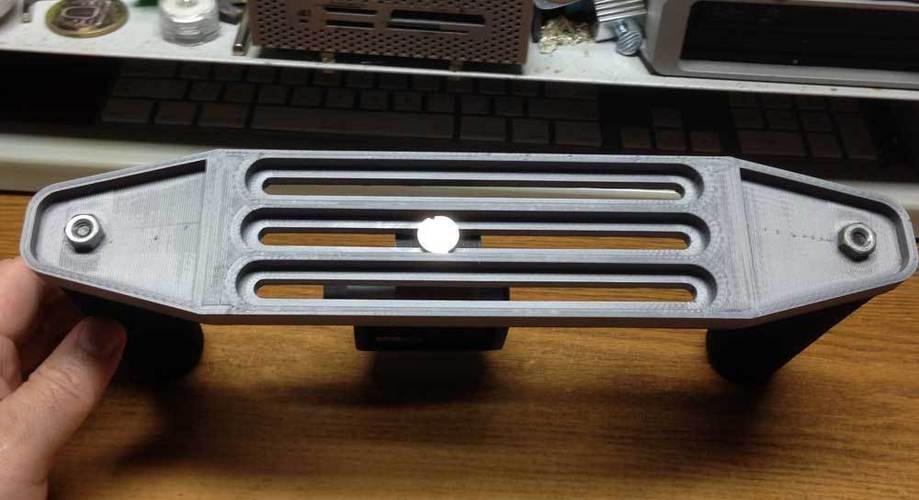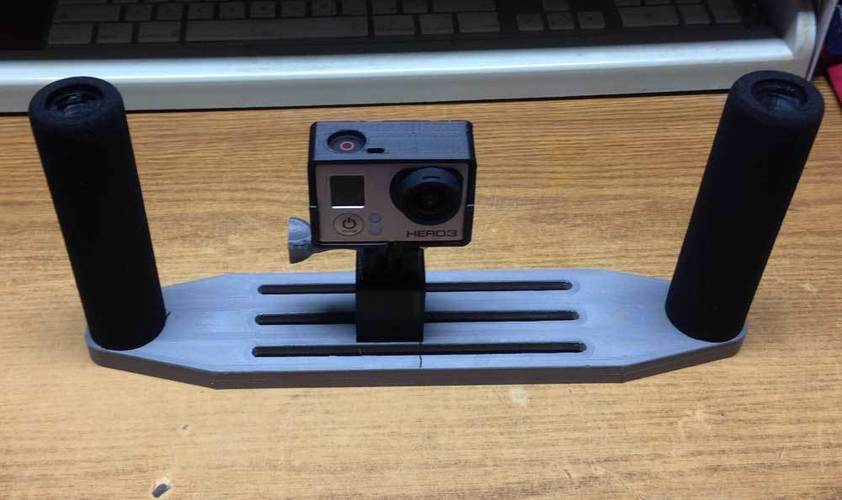 No Prints Yet

Be the first to upload a Print for this Design!
This allows a 1/4-20 standard tripod screw to be inserted and mount pretty much any camera.
You will need 1x 1/4-20 x 1/2" screw for the camera mount and 2x 1/4-20 x 3/4" screws and nuts to attach the handles (22mm grip is optional but I opted for the nice foam style).
Unless you have a very large bed you need to turn the base 45 degrees to fit on a 300x300 bed. A small amount of support is needed since there is a square inset for the handles, I did this to prevent the handles from turning.
The bed should be printed with 60% or greater infill and the handles should be printed at 100% to be sure it's strong enough and not too flexible.
Due to the 3 wide mounting rails you can configure the unit for most any camera, just mount so it feels balanced. Also mount so the lens is centered (like the gopro shown, the lens is off to one side). You can even mount multiple cameras at once, perfect for comparing cameras side by side or making 3d images.
GoPro Fig Rig Base2.stl
75.3 KB
GoPro Fig Rig Handle1.stl
166 KB