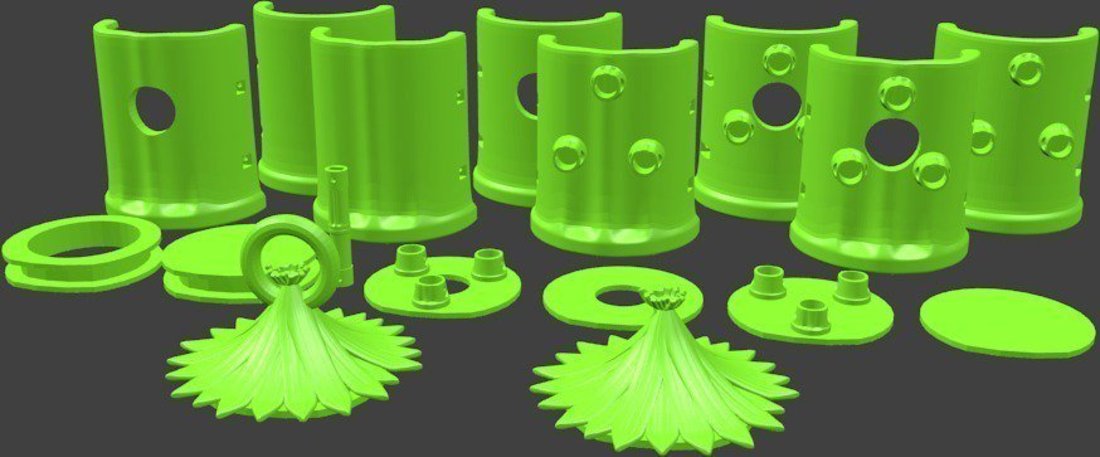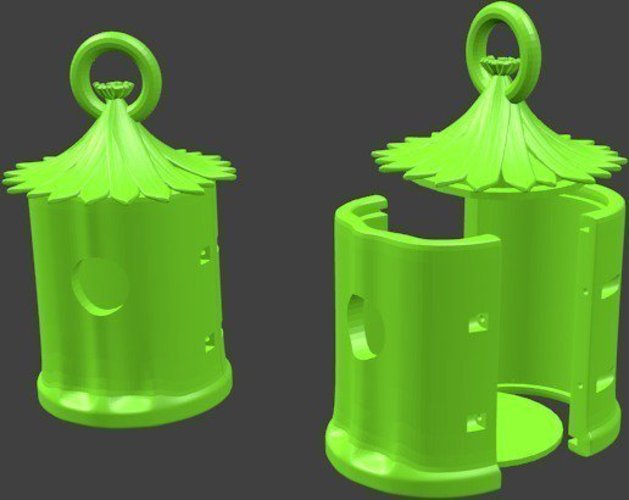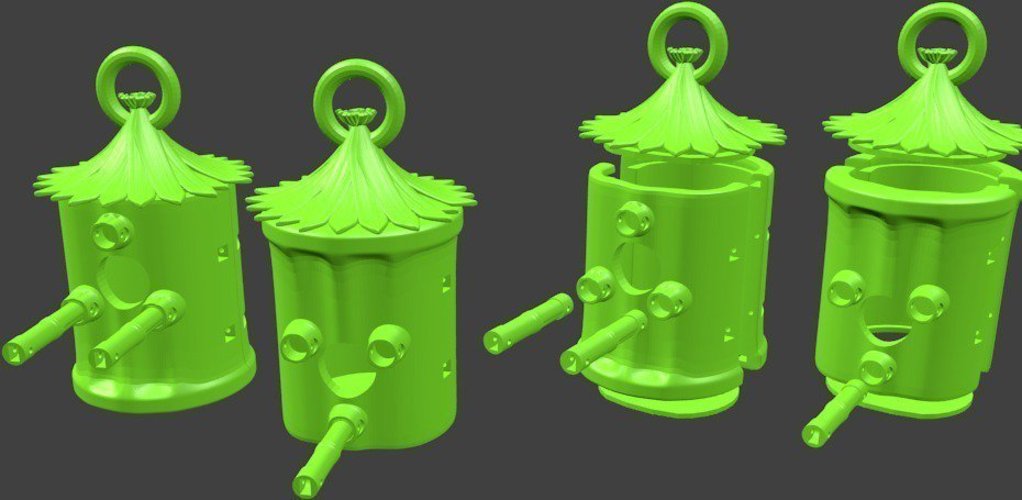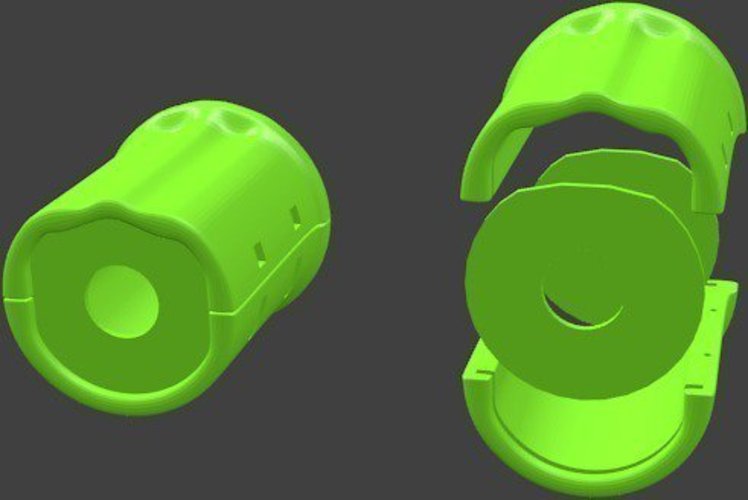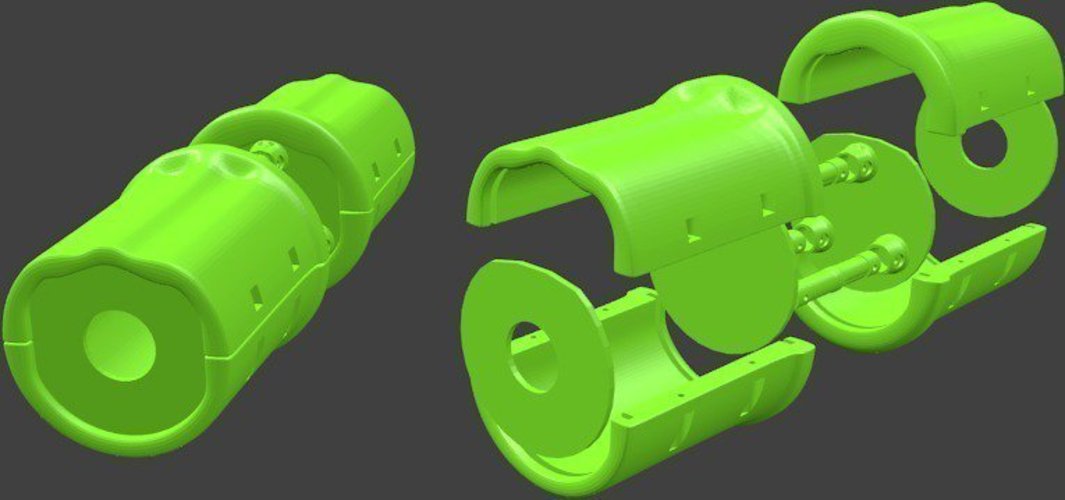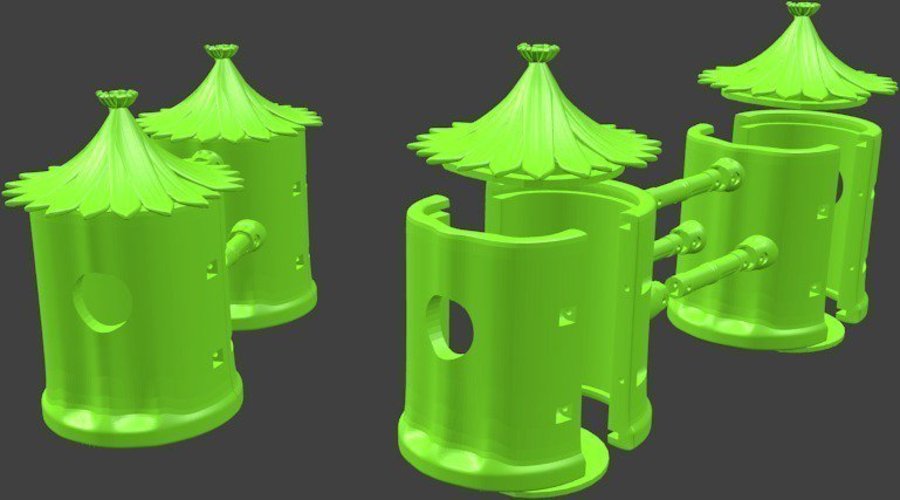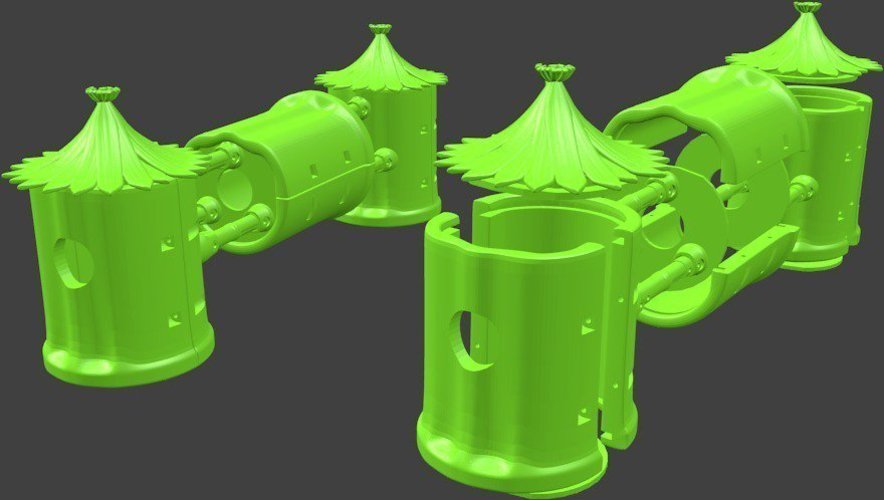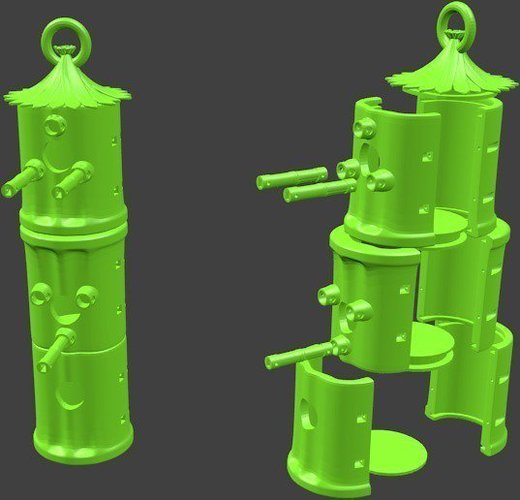 No Prints Yet

Be the first to upload a Print for this Design!
Summary This is a modular system to create birdhouses with a natural shape of a bamboo log. Combining the parts with the connectors you can create your own unique birdhouse from the simple shaped ones to more complex figures. No limits in creating vertical or horizontal shapes nor combining the two directions with this system. Instructions All the parts can be assembled with M3 bolts and nuts. You need to insert in the internal rift the part without holes for the bolts (usually caps or connectors), close the second part and secure the birdhouse with nuts. To hang the birdhouse you can use three methods:
the roof with the ring, passing a rope to hang the birdhouse to a tree
you can secure the birdhouse with ropes or metallic wire under the roof and under the house assembling as last part the "SolidBambooConnector" and using its rift to lock the rope or metallic wire
you can drill one or more holes on the back of the birdhouse and hang it with nails or screws
The bamboo parts migh be printed 12cm tall and 9cm of diameter, the hole for the bird is of 3cm of diameter. I hope you enjoy my birdhouse and have fun creating your very own shape matching your needs. Original design made with Blender. The object is prepared for the 3D printer.
BambooSmoothWithHole.stl
529 KB
HoleBambooConnector.stl
43.4 KB
BambooChannels.stl
623 KB
HoleCapWithJunction.stl
1.44 MB
BambooSmoothWithConnectionsAndHole.stl
1.79 MB
BambooChannelsWithConnectionsAndHole.stl
1.9 MB
BambooChannelsWithConnections.stl
1.88 MB
BambooChannelsWithHole.stl
640 KB
SolidCapWithJunction.stl
1.42 MB
SolidBambooConnector.stl
30.7 KB
BambooSmoothWithConnections.stl
1.78 MB