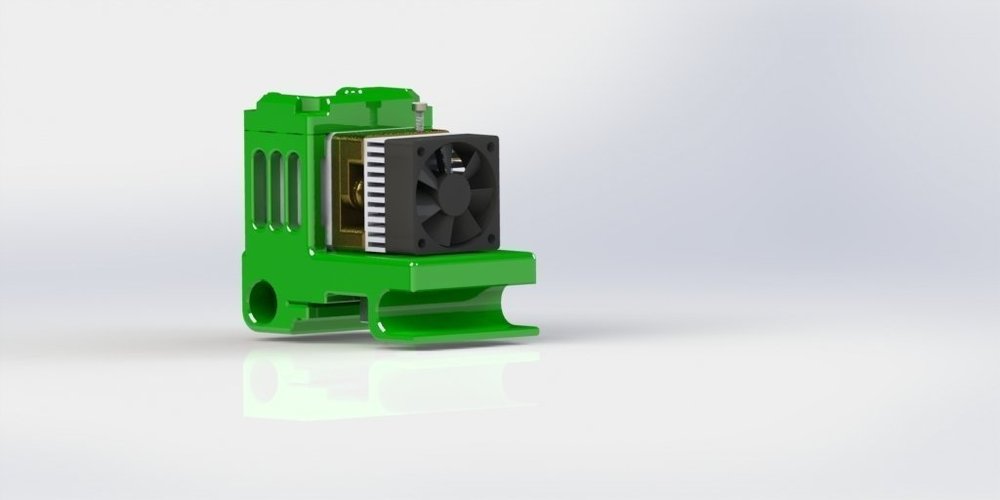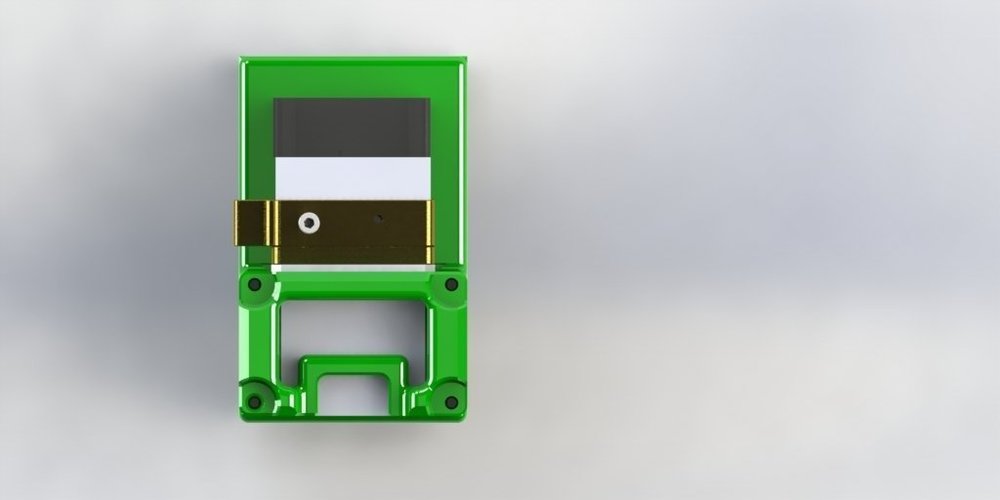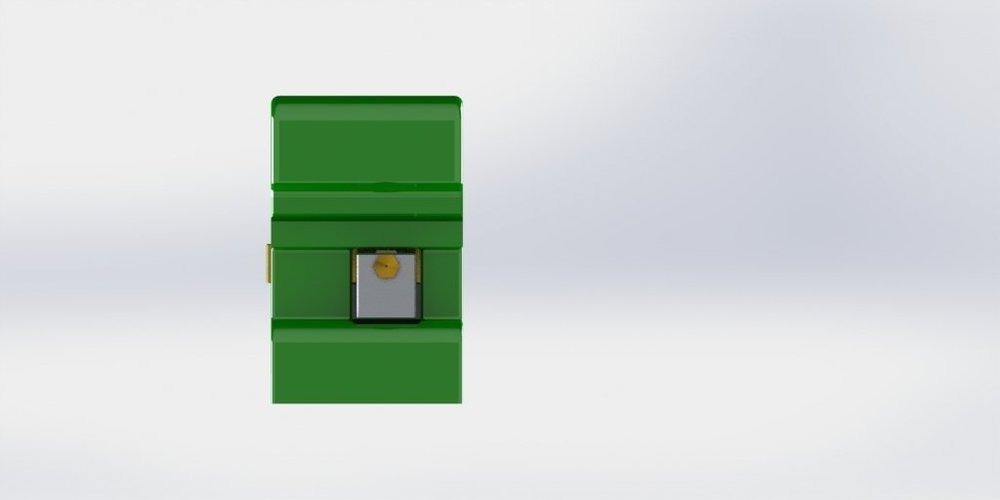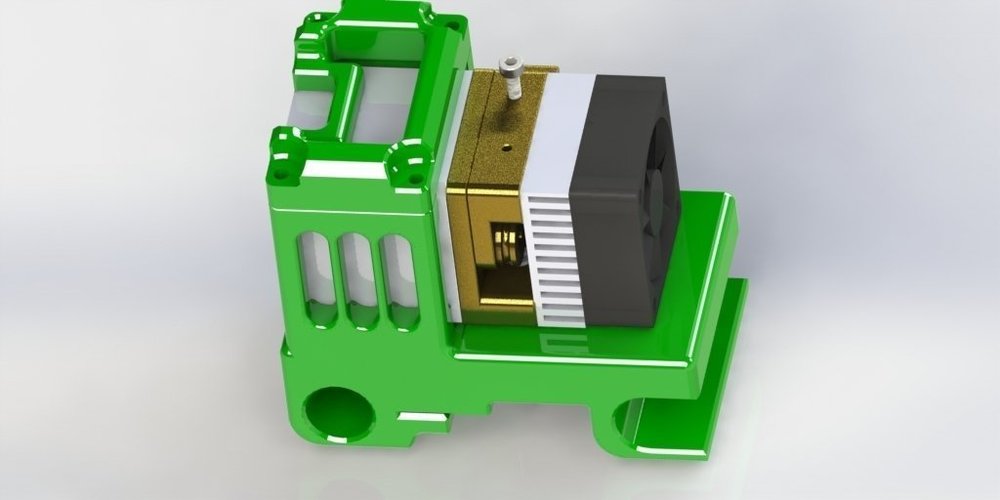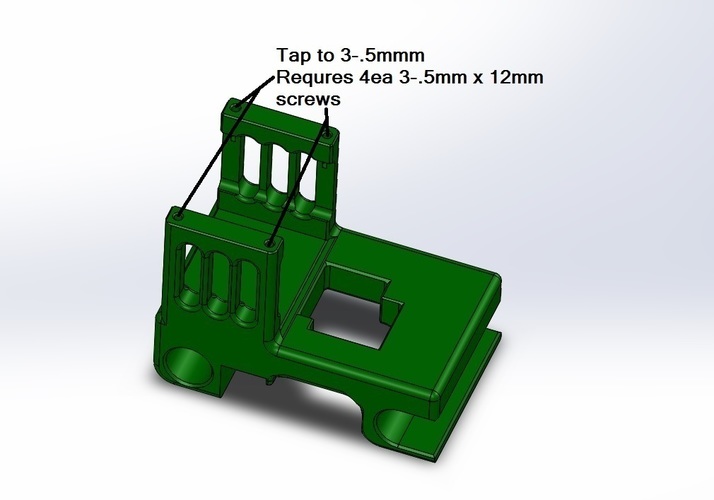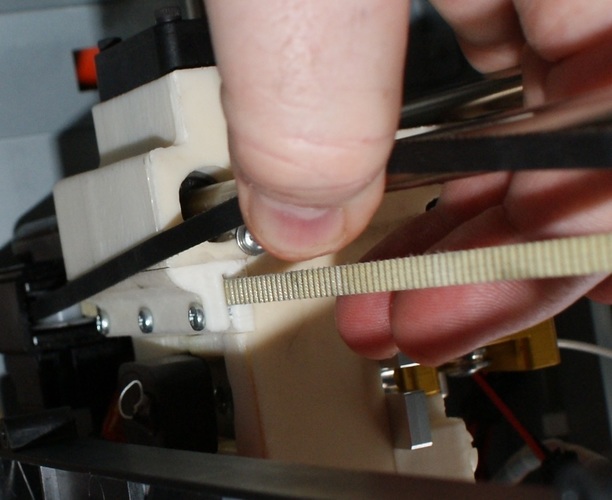 Summary Please feel free to donate through Paypal to [email protected] and I will keep the designs coming Allows Da Vinci 1 user to adapt a complete MK8 extruder and hotend into the Da Vinci 1 3D printer. I have fully machined hardened X-axis shafts available
UPDATE 3/26/16 Belt grip can be glued into place with acetone. I added three screws to secure the belt.
UPDATE 4/24/15 Added a carriage STL for usage of the original Da Vinci bushings
UPDATE 3/24/15 7:15 pst. Downloads after this time have the updated carriage for better heater clearance.
UPDATE: The hot end can be rotated to any direction to clear the carriage. Most MK8 hotends have an insulated barrier around the heater block also. Instructions Heater block can be rotated 90 dg for better carriage clearance. Round bearing hole is 15.4mm, half bearing hole is 15.2mm for better fitment of 15mm linear bearings.
ext_mnt_grip2.STL
27.9 KB
ext_cap_with_conn.STL
430 KB
MK8_carriage2x.STL
947 KB