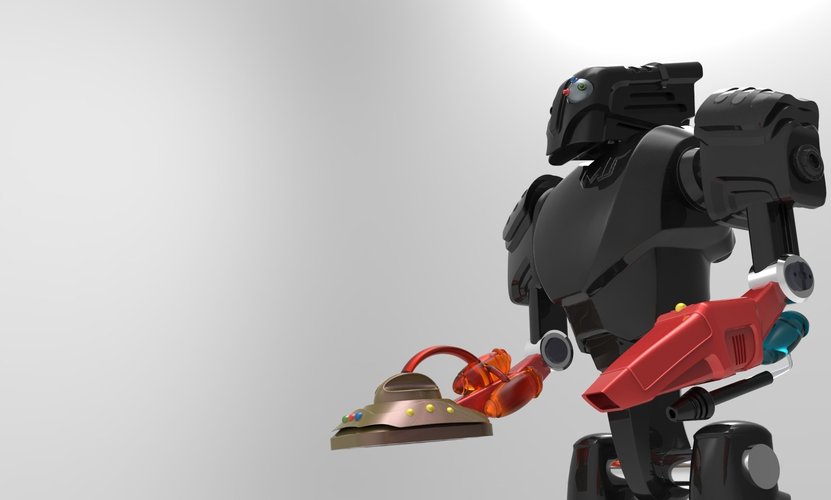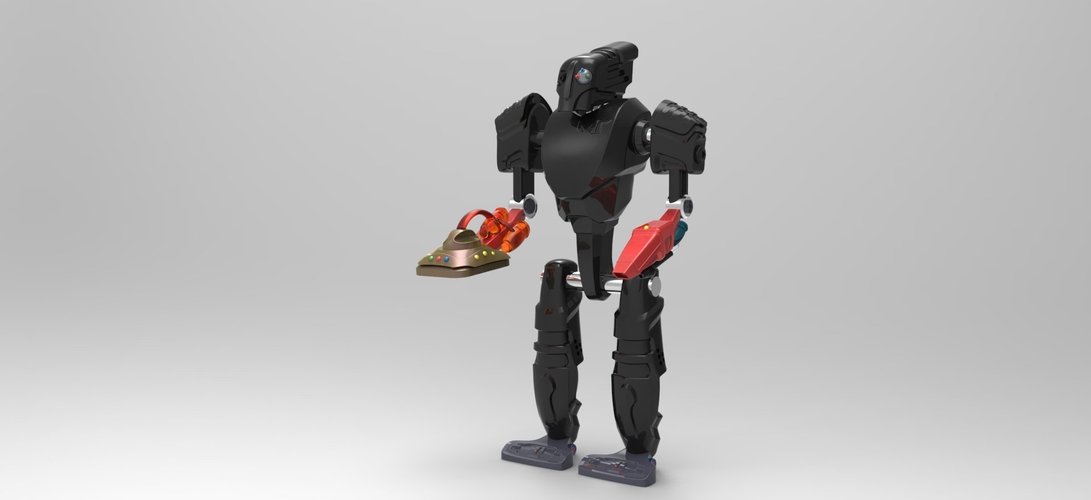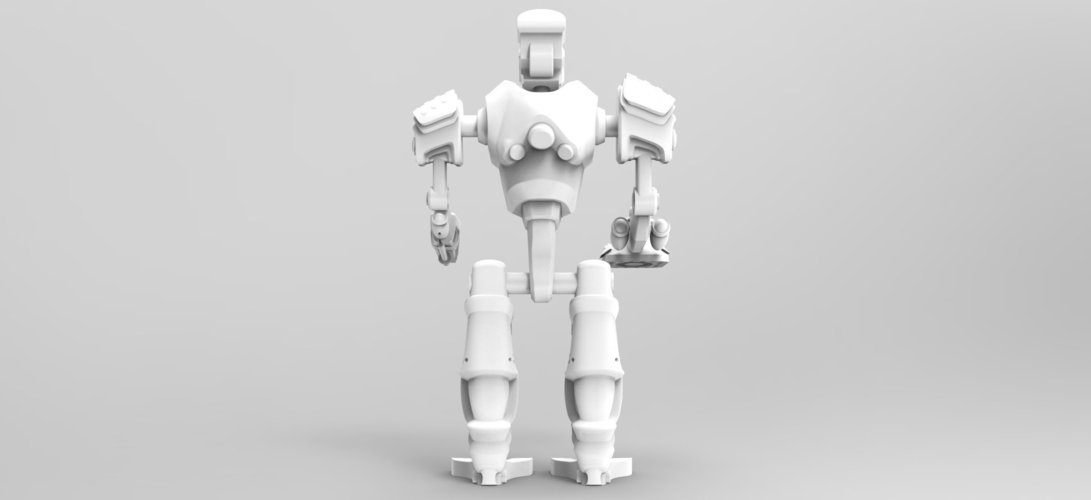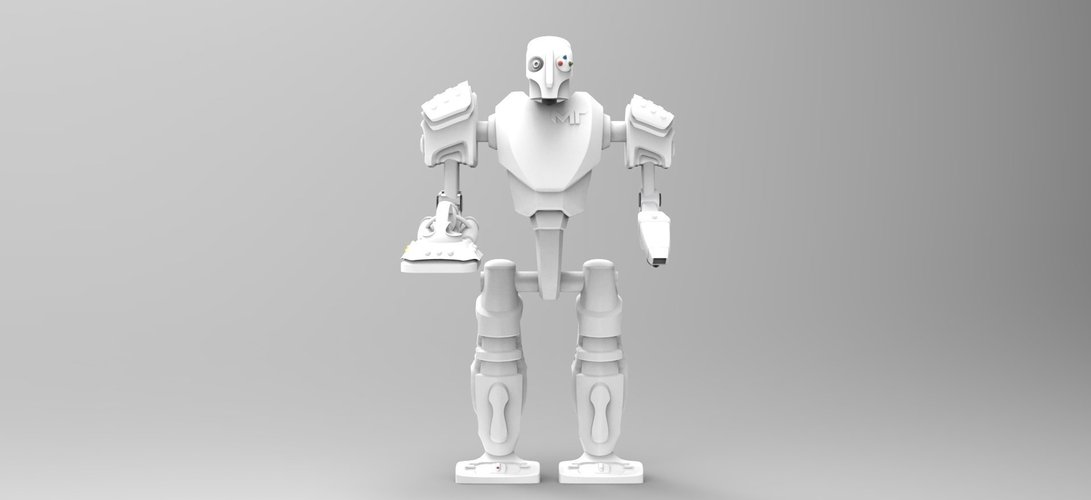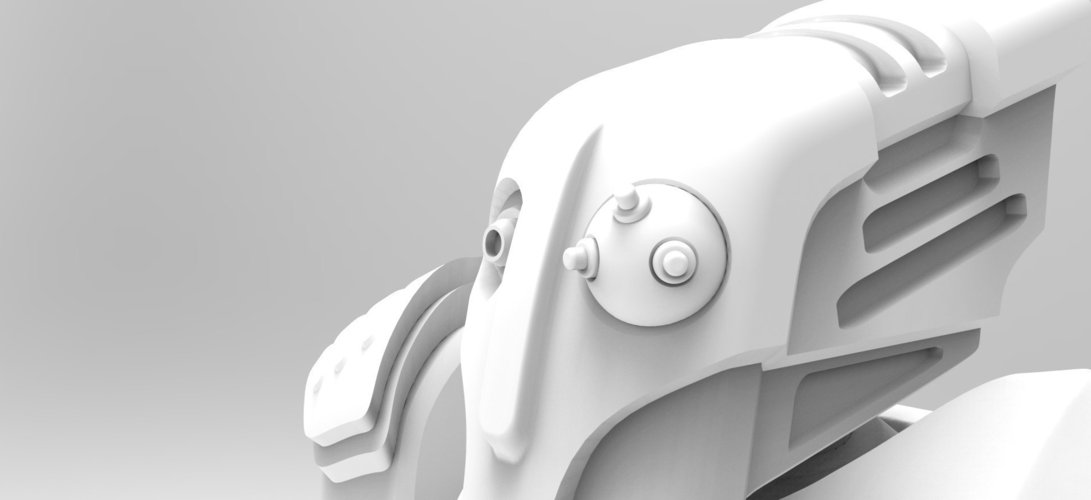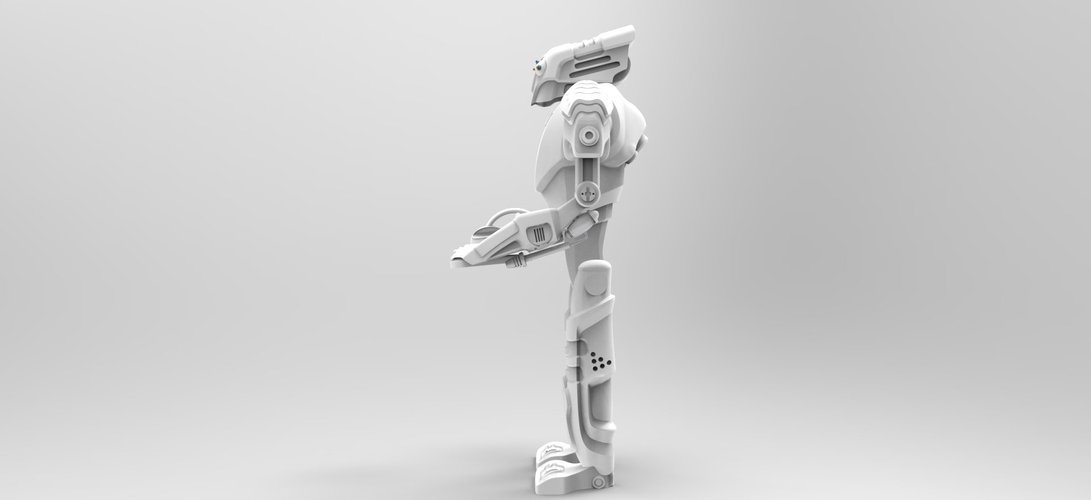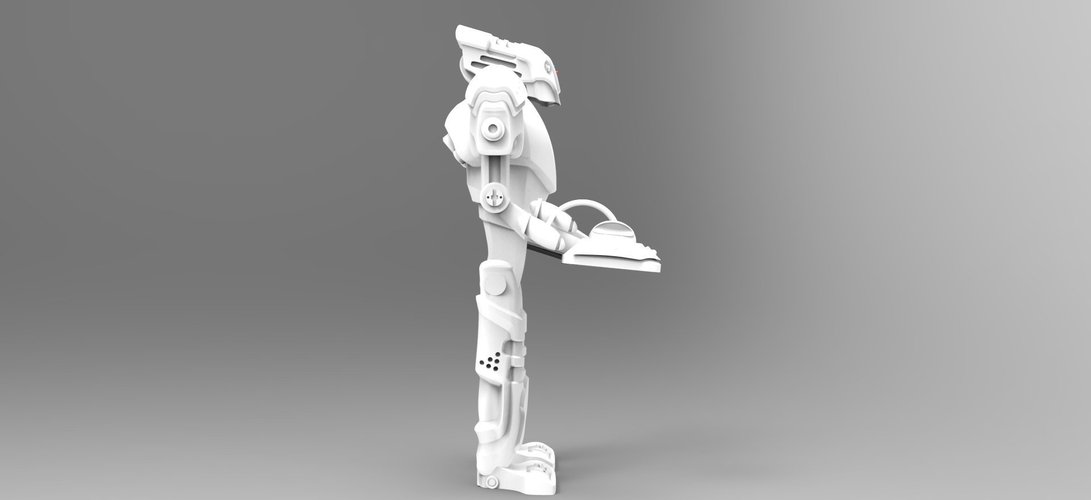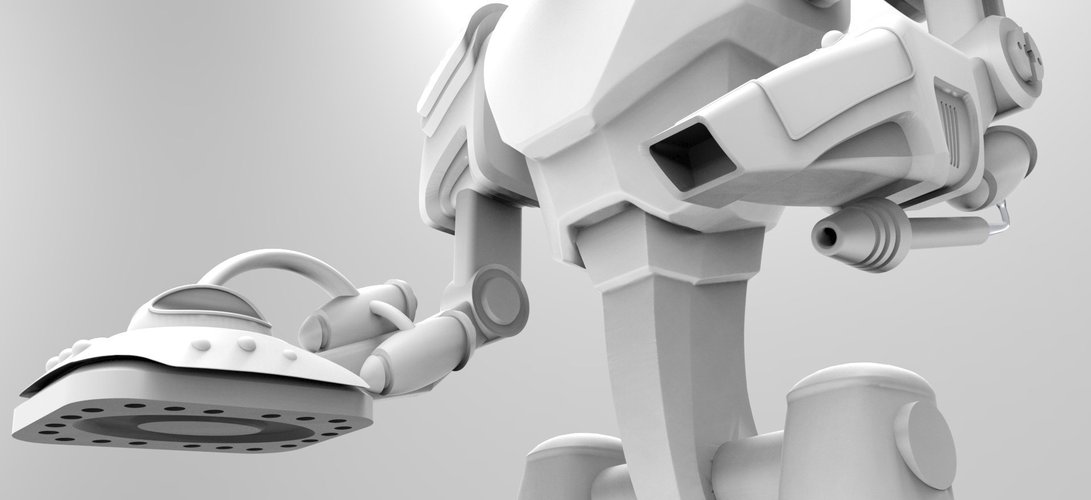 No Prints Yet

Be the first to upload a Print for this Design!
In every society neither it is human or robot they need clean situation. So Makertron needs a full option house keeper,that he can help  human either, so RHK has been designed for this duty.  
 Head: As you can see there are two sort of eyes; The right one is for focusing on current job and the left one included 3 sorts of filters to identify smallest germs on every where during his work.  
Left Arm: The left arm has been designed for two different duty, first one is a vacuum cleaner  and the other is a nozzle. There is a  tank on top of his arm that connect to the nozzle, also there is an other tank for some chemical substances for better cleaning. ( It can also use for washing the cars, watering gardens,...)
Right Arm: The right arm as similar as left one is for cleaning but in different methods, it is vapor steam cleaner for special cleaning situation, beside tank water there some other tanks for chemical substances.  
Feet: As you can see the feet are a surface vacuum   cleaner included a storage in behind.  
I hope you like it, if you have any ideas about my model please let me know. Also I hope this guy can help new Makertron society to become a  legend generation of all their history.
Models.zip/Head.stl
1.53 MB
Models.zip/Feet-pin.stl
7.89 KB
Models.zip/Left-Foot.stl
2.34 MB
Models.zip/Left-Hand.stl
2.67 MB
Models.zip/Right-Foot.stl
2.34 MB
Models.zip/Right-Hand.stl
3.34 MB