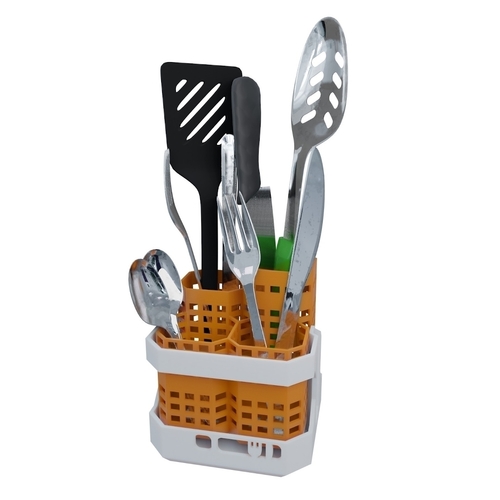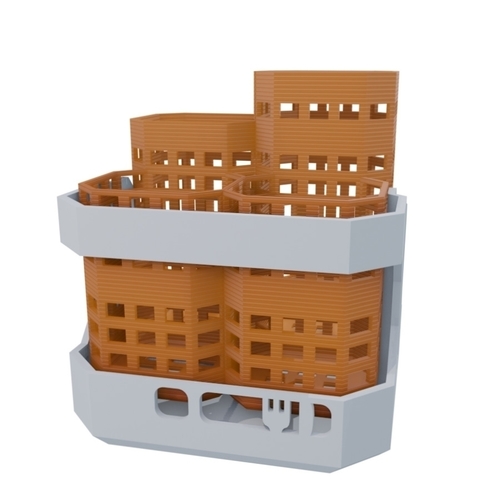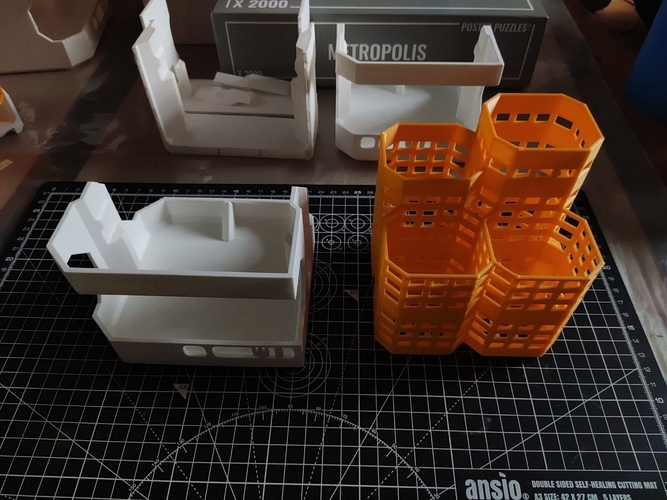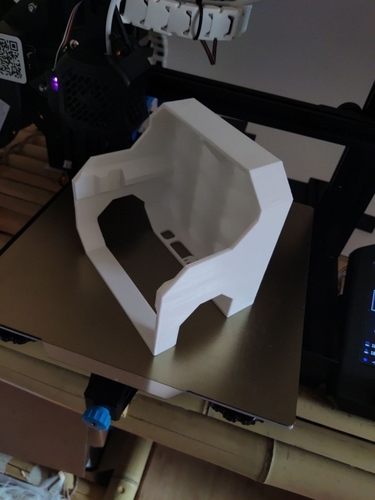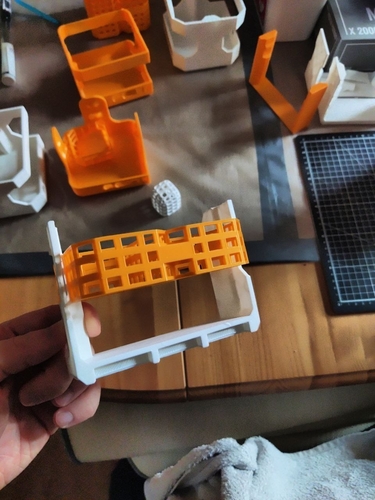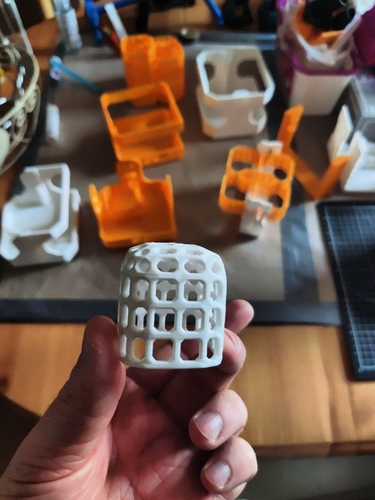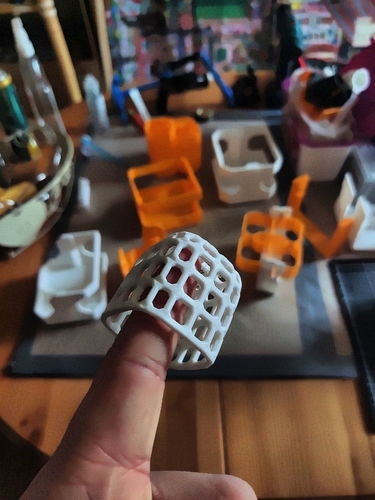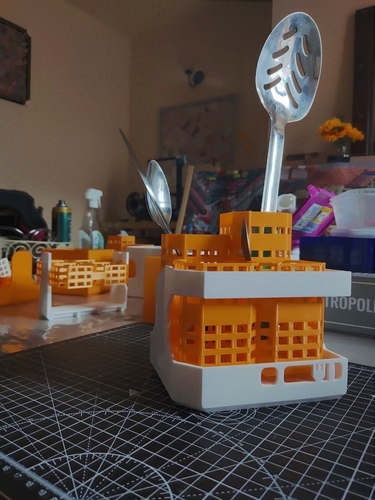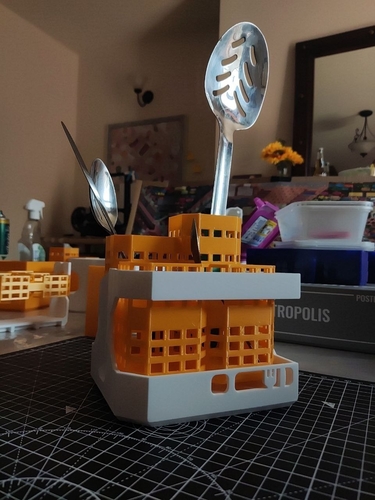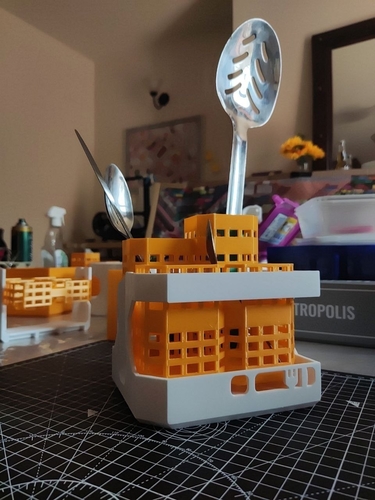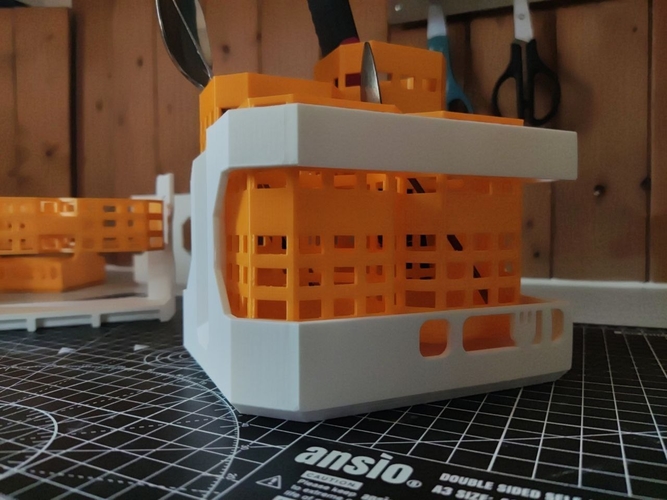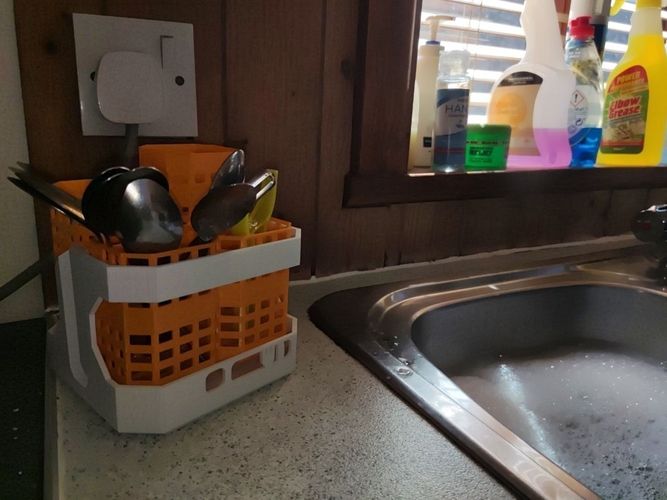 Cool cutlery drainer. Removable "basket" for easy cleaning.
Print the basket with expected orientation.
Print the base with the knife + fork window at the bed.
Optional: Reduce printing time for the basket piece by using an extrusion width slightly larger than the nozzle, and reduce layer height.
I managed to get a beautiful result for 7~ hrs using my Ender 3 V2.